Rojo Tango
TIME : 2-22 9:17:32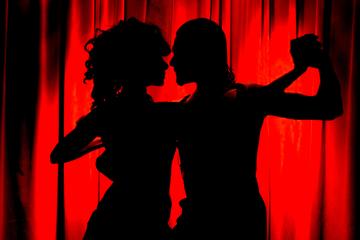 Rojo Tango
The sultry passion, intricate footwork and dramatic embraces of the Argentine tango always make for a show-stopping performance and attending a professional tango show is the highlight of Buenos Aires for many visitors. With its award-winning shows, gourmet cuisine and lavish surroundings, Rojo Tango is arguably the most luxurious venue to experience the tango and it's an intimate spot, with just 100 seats.
Guests can attend the show or opt to couple it with a pre-show dinner, where you'll dine in style in Hotel Faena's dramatic red velvet and gold cabaret theater. The dazzling tango performances, which take you on a journey from the roots of tango to modern-day, are equally impressive, including an extensive repertoire of jazz and classical tango by legendary Argentine composer Ástor Piazzolla. It's a luxury experience from start to finish, with exquisite costumes, a world-class tango quintet performing live, and a wine list featuring top quality Malbecs and choice vintage wines.
Practical Info
Rojo Tango is located at Hotel Faena in the Puerto Madero district of Buenos Aires and shows run nightly at 10pm (dinner from 8:30pm).