San Lorenzo
TIME : 2016/2/22 9:17:47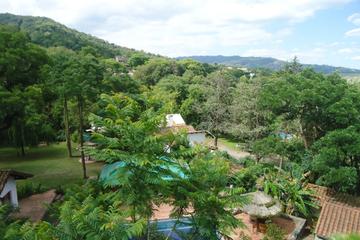 San Lorenzo
San Lorenzo is a village just outside of Salta, Argentina. It is home to some of the region's best hiking spots and beautiful scenery. One exceptional place to hike is el Duende de la Quebrada. Hiking up this mountain is sure to take some effort, but once you're at the top, you'll enjoy the gorgeous views of the surrounding landscape while being almost level with the clouds. San Lorenzo also offers lots of opportunities for horseback riding, renting an ATV or bicycle, or whitewater rafting to enjoy being out in nature. 
The village is also known for its unusual subtropical micro climate. This used to be a summer retreat for wealthy families, but many people now come here to enjoy a quick escape from the city. There are also shops selling good handicrafts here.
Practical Info
San Lorenzo is about 7 miles from Salta and can be reached by using bus number 7. Take it to the end of the line. 
You Might Also Like