Rio Negro Palace
TIME : 2-22 10:02:47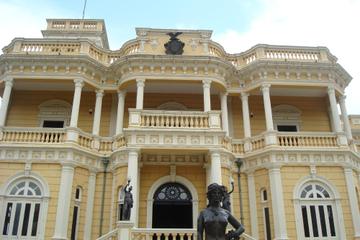 Rio Negro Palace
Built in 1903 as the home of wealthy German rubber tycoon Karl Waldemar Scholz and then auctioned off after the decline of the Rubber Boom, the Rio Negro Palace served as the state capital and governor's residence for many years until it was converted into a cultural center in 1997.
Today, the main house and its outlying buildings contain galleries and performance spaces, including a coin museum and a fine art gallery. Visitors are free to wander the house on their own (most exhibits are marked with English explanations), but the Palace also offers free docent-led tours -- well worth it for those with an interest in Brazilian history.
Practical Info
The Rio Negro Palace is a free attraction. You should set aside 30 minutes to an hour for your visit.