San Antonio Valley
TIME : 2016/2/22 10:10:55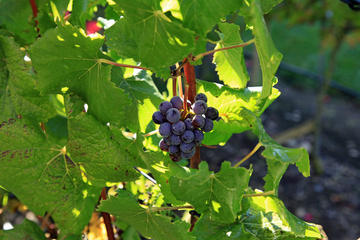 San Antonio Valley
Located a one hour drive from both Santiago and San Antonio, San Antonio Valley is one of the youngest wine growing regions in Chile. It was at the turn of the century when high quality wines started getting produced here with increasing success: elegant Sauvignon Blancs, Chardonnays and the otherwise rare Pinot Noirs. The proximity to the Pacific Ocean and the Humboldt Current are responsible for cool mornings, warm days and a significant temperature drop during the night. Spring frosts happen with regularity as well, all of which leads to a longer ripening period of the grapes. The result are especially aromatic grapes that are well balanced in sugars and acids.  
Despite its rising popularity, San Antonio Valley is still very small compared to the other sprawling centers of the Chilean wine production and hosts only a small number of producers. Instead of mass producing, these wineries have each found their specializations in the beautiful hilly terrain. Accordingly, tourism infrastructure is limited as well, but especially Matetic Vineyard, which is managed biodynamically, is worth a visit. The all organic farm uses alpacas for weeding, cow manure for fertilizing and grapes are harvested by hand. All of this has gained San Antonio Valley plenty of recognition and has definitely put the region on the radar of wine-lovers across the world.
Practical Info
San Antonio Valley is located close to the Pacific Ocean, south of Casablanca and about 90 kilometers west of Santiago. It is most convenient to explore the region by car.
You Might Also Like