Okinawa and the Southwest Islands comprise one of Japan's pretty little secrets – a side of Japan that differs from the mainland in culture and pace. They take a little more time and effort to access, but the rewards for getting there are gorgeous semi-tropical, white-sand beaches and clear turquoise water; often on tiny, rural islands that cultivate fields and fields of sugarcane.
If you've come as far as Okinawa-hontō (Okinawa Prefecture's main island), you're merely a day trip away from uninhabited islands. If you've got more time to spare, Naha (the prefectural capital) is the jumping-off point for the island chain's further-flung destinations. Here are some of the region's secret beaches.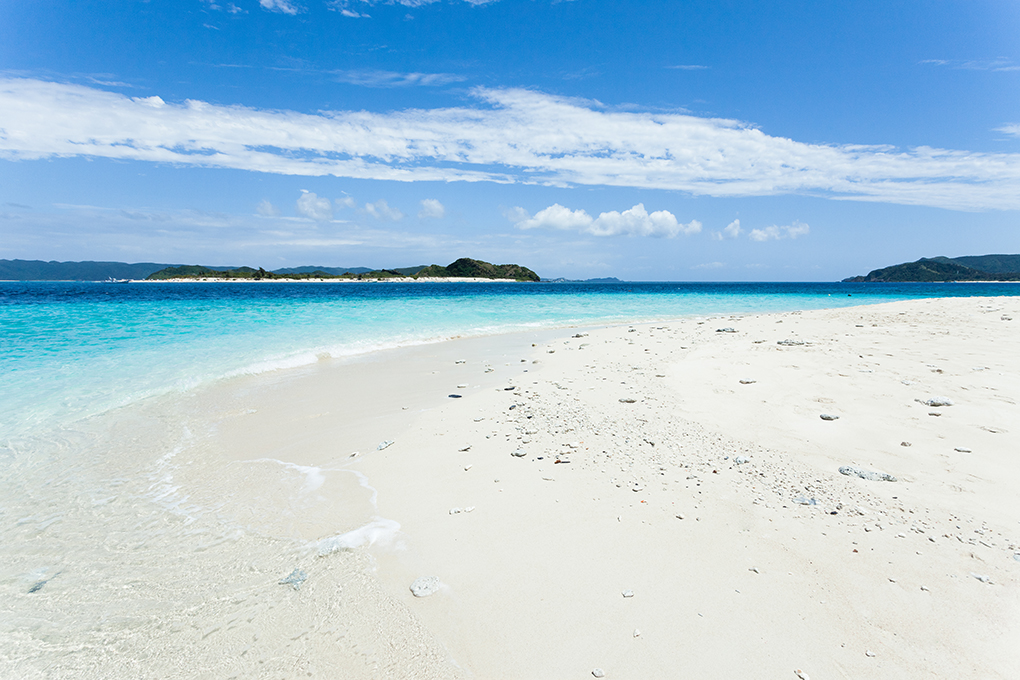 Gahi-jima (嘉比島) & Agenashiku-jima (安慶名敷島)
Part of the Kerama island group, this pair of uninhabited islets off of Zamami-jima will realise your castaway-for-a-day fantasy. Bring a picnic of onigiri (rice balls) and iced green tea foraged from Naha's convenience stores, and a sun hat, as there are no facilities and little shade.
Getting there: you can easily visit these small islets on a day trip from Naha. Zamami Sonei runs two or three fast ferries a day (¥3140, 50 minutes) and one regular ferry (¥2120, two hours) to/from Naha's Tomari Port. The tourist information office at the Zamami port can help arrange boat trips (¥1500 per person round-trip).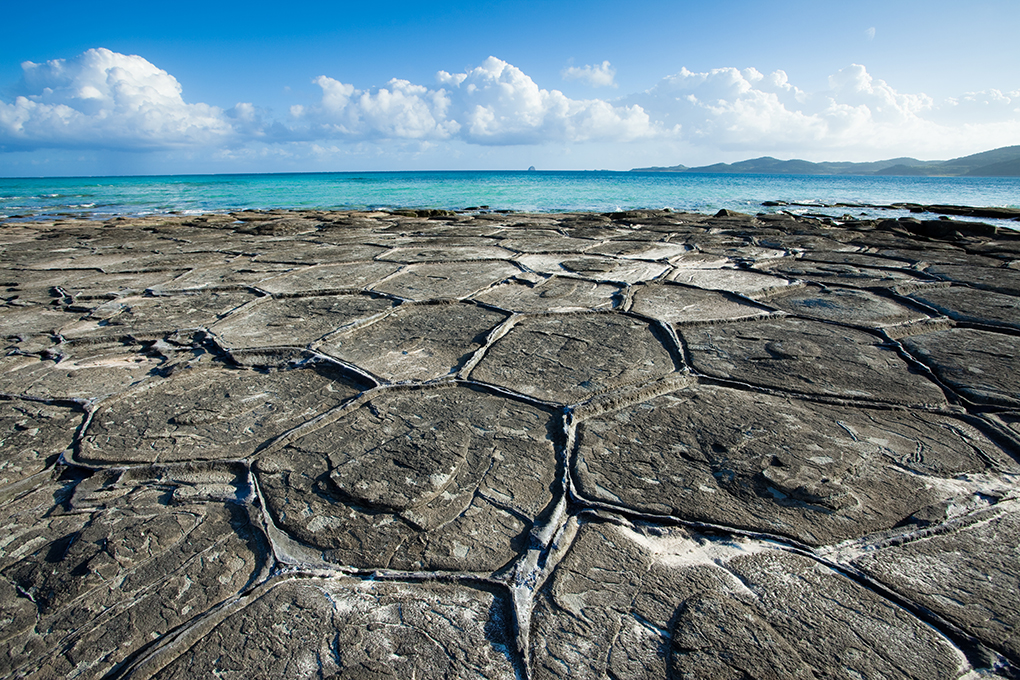 Kume-jima (久米島)
Looking further west, Kume-jima lies about 90km from Naha, which is far enough to mean fewer visitors than the easy-breezy Keramas. Kume-jima has the kind of retro appeal that pervades many of these islands, and there isn't much to do here besides explore the beautiful beaches and dive or snorkel the colourful reefs.
Aside from its caves, rock formations and shorelines, Kume has a couple of notably offbeat beaches. Its most famous is the offshore Hatenohama, a squiggle of a sandbar that you can visit on day trips arranged through operators like Hatenohama Kankō Service, which offers three-hour tours for ¥4500 per person.
Geology buffs will want to head out to the island of Ōjima, connected to Kume-jima's east coast by a causeway. At low tide, you'll find the intriguing geometrically shaped rock formations known as Tatami Ishi, said to resemble tatami (woven straw mats).
Getting there: Kume-jima has accommodation from camping to resort-style hotels and can be accessed by one of two daily ferries on Kume Line (¥6450 round-trip, 3.5 to 4 hours), or one of several daily flights from Naha.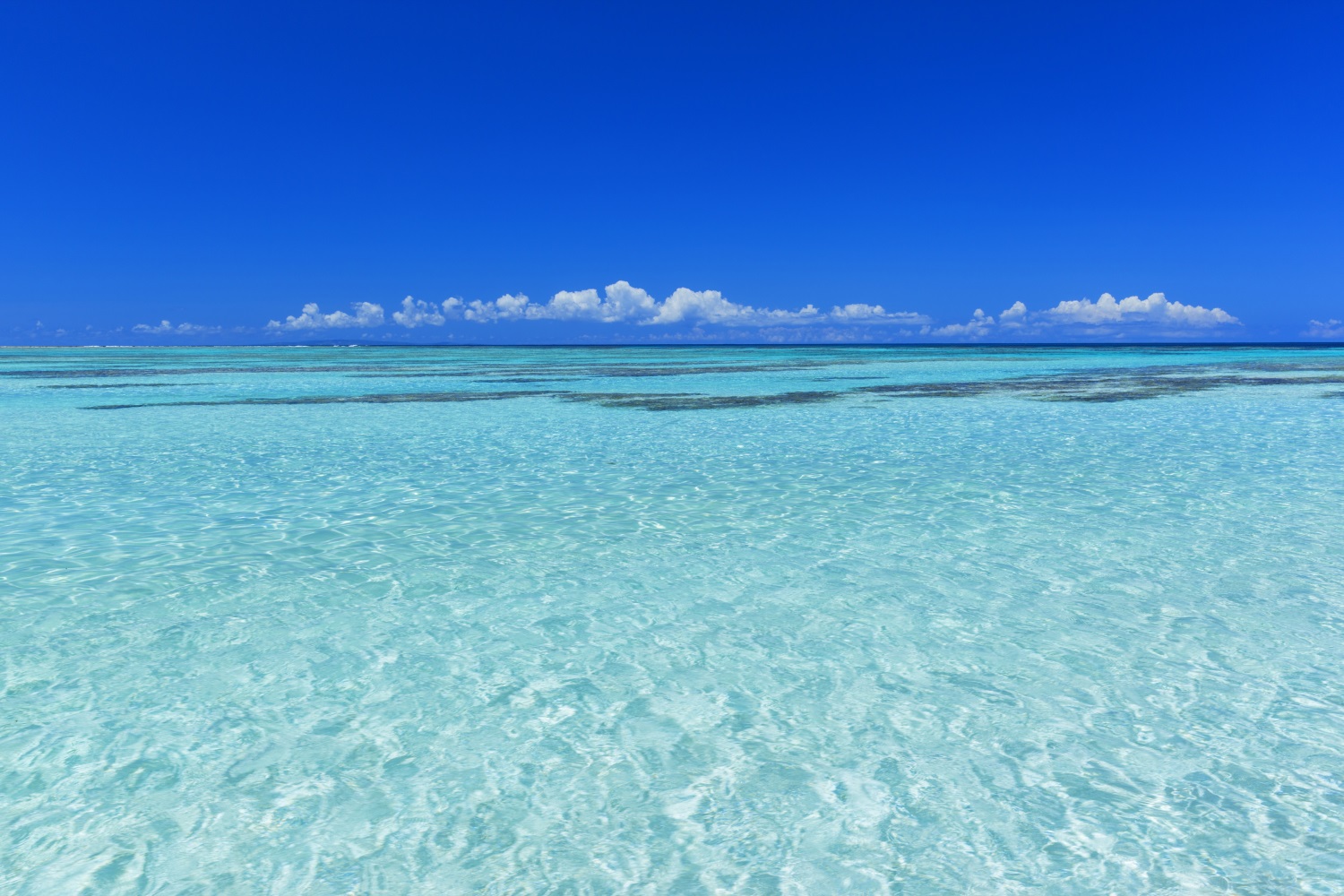 Yoron-tō (与論島)
Armchair anthropologists (and antisocial beach bums) will want to beeline it to Yoron-tō, a tiny island within Kagoshima Prefecture that has retained a surprisingly solid cultural identity through these modern times. Its Southern Cross Center is a terrific museum of the cultural and natural history of the island.
Island pride is also apparent at Yoron Minzoku-mura, an open-air museum consisting of traditionally built structures that house fishing, sugarcane-processing and everyday equipment indigenous to Yoron's distinctive culture.
But, beach-lovers: 1.5km off the southeastern coast of Yoron-tō, the little beach known as Yurigahama holds all kinds of magic. Appearing only at low tide, this sandbar is one of the region's star-sand beaches. Boats ferry visitors (round-trip ¥2000) to this transitory world, where you can focus on each moment and the individual grains of star-shaped sand that inhabit it.
Getting there: there are daily flights to Yoron from Naha and Kagoshima (on Kyūshū). It's best to rent a car from the main town of Chabana and take your time exploring the island.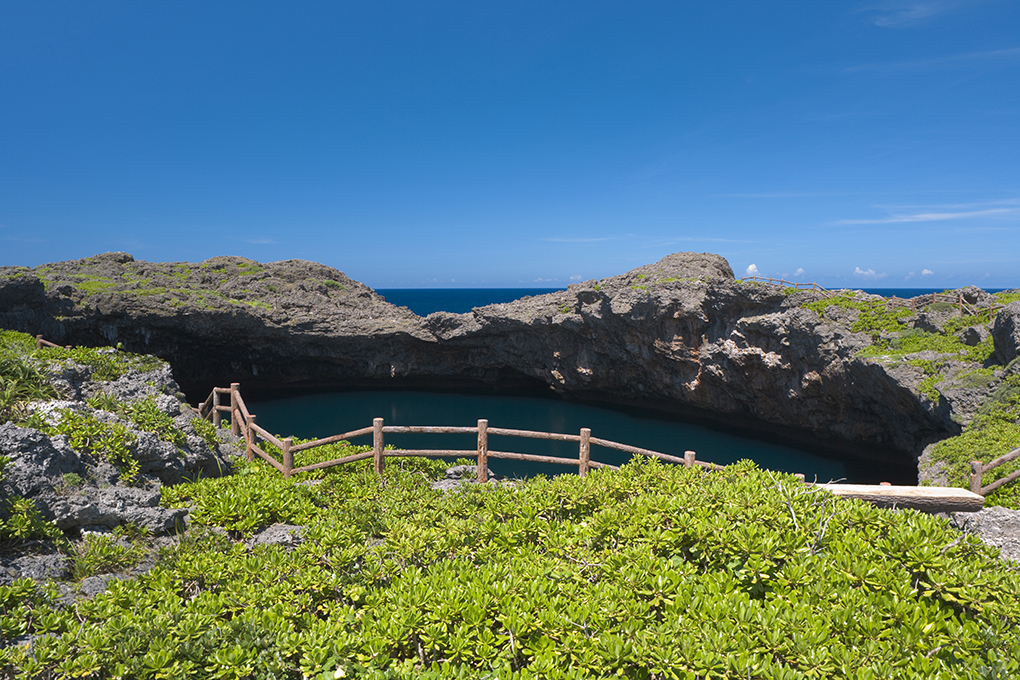 Irabu-jima (伊良部島) & Shimoji-jima (下地島)
Miyako-jima, the fourth largest island in Okinawa Prefecture, can sometimes get a little crowded in high seasons. Less trafficked are the adjoining islands of Irabu-jima and Shimoji-jima, only recently connected by a series of bridges that renders the former ferry obsolete. With easier access, their snail's pace is sure to ramp up to maybe motivated-tortoise speed, but for the time being they retain their relaxed, frozen-in-time feel.
Shimoji-jima is probably best known for its 'touch-and-go' exercises practised by commercial airline pilots, in which they land, taxi and take off again in one maneuver. But its natural beauty shines in the deep green of the Toriike (two natural pools connected underground to the ocean) and the sunlit sparkle of Nakanoshima, a popular cove where giant tour buses pull up at the same time and flood the tiny slice of sand, while dive boats move in from the ocean side. Strategise your visit for mornings or late afternoons, when you're poised to have the entire beach to yourself. Nakanoshima is a beautiful spot for snorkelling, with excellent visibility and a vibrant reef just offshore in shallow water.
A 10-minute drive from Nakanoshima brings you to Toguchi-no-hama on Irabu-jima's west coast, where you can freshen up with a shower before indulging in a shīkuwāsā (local citrus) cooler and a gourmet lunch alfresco at the simple but sophisticated Soraniwa (soraniwa.org). Even better, plan ahead and book a room there for the night. There's a rooftop pool and spotlessly stylish rooms, perfect for enjoying the off-grid seduction of Irabu-jima.
Getting there: several daily flights serve Miyako-jima from both Naha and Tokyo.
Getting to Okinawa and the Southwest Islands
There are flights between major cities in mainland Japan and Okinawa-hontō (Naha) and Miyako-jima. Kagoshima has flights to all the islands and many of the smaller islands as well. See Japan Airlines (JAL; jal.co.jp) and All Nippon Airways (ANA; ana.co.jp). For those with more time: there are also ferries between Tokyo, Osaka/Kōbe and Kagoshima to Okinawa-hontō.
If you are arriving in Japan by air, it is worth noting that JAL and ANA both offer 'visit Japan'–type airfares for domestic flights within Japan – as long as they are bought outside Japan in conjunction with a ticket to Japan. Such tickets, if used to Okinawa, can be a good saving on standard domestic airfares bought within the country.