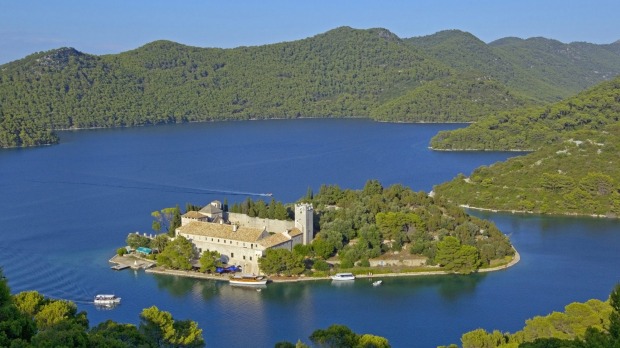 BERING ISLAND, KAMCHATKA​, RUSSIA
The Commander Islands of Far Eastern Russia were so remote that it took news of the revolution of 1917 six years to reach them.  The verdant archipelago is named for Commander Vitus Bering, who charted the Kamchatka region during two heroic expeditions before perishing there with his crew in 1741. We find their graves on lonely Bering Island before sailing on to Nikol'skoye, the islands' only settlement. Here, the ageing wooden walls have been sandpapered thin by the blast of Arctic winds. The seas around, however, remain a trove of minke whales, orcas and seals. As we kayak along the coast a sea otter swims by on its back with a baby propped on its belly. 
auroraexpeditions.com.au
PAPATURA ISLAND, SOLOMON ISLANDS
There is much more to the 922 Solomon Islands than World War II wrecks and tales of JFK. To the far north of the Solomons' sprawling waterworld sits Isabel Island; in turn, floating off its north coast is tiny, jungle-clad Papatura whose one tourist resort invites you to "step off the map" (and the Wi-Fi grid). Tranquillity, time-to-spare and fishing are the parameters of bungalow life in this place where more than five people in the surf line-up is considered "almost crowded".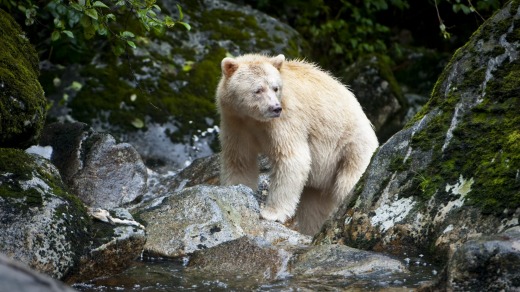 papatura.com
SANTIAGO ISLAND, CAPE VERDE ISLANDS
Santiago, largest of the 10 volcanic dots of the Cape Verde Islands, sits off West Africa and contemplates a glorious past. Its town of Ribeira Grande, established in 1462, was Europe's first permanent settlement in the tropics and was for a time the second richest city in Portugal's huge colonial empire. It has since shrunk to a village (now called Cidade Velha​) but is still home to the World Heritage-listed Fort Real de Sao Filipe​. Say a quick prayer (as both Christopher Columbus and Vasco da Gama did) in its Our Lady of the Rosary chapel, built in 1495, the world's oldest colonial church.
capeverde.com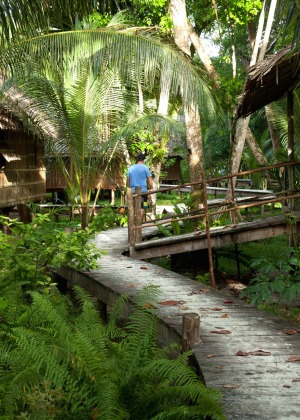 FRANZ JOSEF LAND, RUSSIA
The Franz Josef Land archipelago takes shape as a monochrome maze of low, basalt islands drizzled with glaciers. We come ashore at Cape Fligley on Rudolf Island, the northernmost point of the Eurasian landmass and of Russian territory. Lichen, polar bear tracks and a lonely Orthodox crucifix facing the Arctic are the few signifiers of life here. Our icebreaker weaves further through these 191 uninhabited islands in the Barents Sea, landing us next at Cape Tegetthoff on Hall Island. Amid its bleak and gothic beauty are the ruins of an 1899 polar expedition hut, a reminder that not so long ago these were the outer limits of human exploration. 
captainschoice.com.au
GRIBBELL ISLAND, BRITISH COLOMBIA, CANADA
On pine-clad Gribbell Island deep in the Great Bear Rainforest we wait for hours beside a creek. With a native Gitga'at guide, we're on a viewing platform, hoping to see a "spirit" bear, the rare, honey-blond Kermode bear found on this island and in few other places. And there one is! We have a brief view of a golden Ursus americanus kermodei nosing out on to a log above the creek. Seeing no handy salmon snacks, the bear then retreats into the forest. Gribbell is one of a maze of islands in the vast Great Bear Rainforest wilderness whose channels you can explore by boat and where grizzly bears, orcas, humpback whales and sea lions are daily apparitions.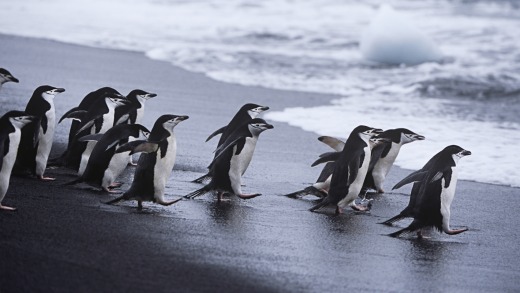 bluewateradventures.com
BREMER ISLAND, ARNHEM LAND, AUSTRALIA
Little-known Bremer Island, or Dhambaliya, is about as remote and lovely as islets get. Sitting off the Gove Peninsula of north-eastern Arnhem Land, where the Arafura Sea meets the Gulf of Carpentaria, this seven-kilometre-long sliver of granite, dunes and daydreams is home to a small community of Indigenous Yolngu people and one tiny tourist lodge, Banubanu Wilderness Retreat. The main events here between morning's sea eagles and sundowners at fiery sunset are beachcombing, reading and fishing. Aboard Banubanu's eight-metre launch we trawl through turquoise waters for trevally, queenfish and red emperor. A 10-kilogram spanish mackerel makes it on to my line just in time for dinner.
banubanu.com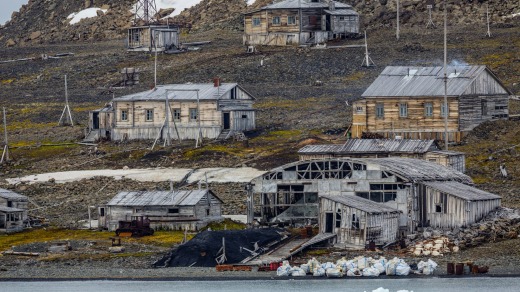 MLJET ISLAND, DALMATIA, CROATIA
"On the last day of creation God desired to crown his work, and thus created the Kornati Islands out of tears, stars and breath," raptured George Bernard Shaw. Not far down the same Adriatic coastline of Croatia you'll find similarly beautiful Mljet Island. The ancient Greeks called it Melita or "honey" and believed that the island captivated the legendary Odysseus for seven years. Much of the 100-square-kilometre isle is covered by forest and vineyards, with the entire top half being national park. The village of Polace​ is built around historic ruins, including a 5th-century Roman palace. Park your yacht in front of it, or arrive by ferry from the mainland.
meetmljet.com
KOH TARUTAO, THAILAND 
Koh Tarutao on Thailand's southern Andaman coast is the largest of a 52-island national park group. Lush with jungles and looped with beaches, these days pristine Tarutao offers simple bungalows and jungle paths. However, between 1938 and 1949 this was Thailand's version of France's infamous Devil's Island, with hundreds of Thai prisoners incarcerated here. During World War II supplies from the mainland were severely rationed, and prisoners and guards turned to violent piracy against passing boats. Even after the war ended, they continued looting until routed by the British navy. Today you can cycle to where the prison stood and see remnants of this former tropical purgatory.
kotarutaothailand.com
DECEPTION ISLAND, SOUTH SHETLAND ISLANDS
The doorstep to Antarctica, Deception Island offers safe mooring to ships inside the wide rim  of its volcanic caldera. Shuttling ashore in Zodiacs you encounter the first of the thousands of penguins – mostly gentoos and chinstraps – you'll meet during the next week or so. Nearby, the ruins of a huge whaling station stand rusting in the subpolar wind. Abandoned around 1918, this corroding mountain of industrial archaeology, with its vats and tanks, is an eerie, apocalyptic introduction to Antarctica. Meanwhile, some visitors dig a hole in the beach sands and enjoy a hot spring bath just metres from the icy seawater.
en.ponant.com/Cruises
YAMDENA ISLAND, SOUTH MALUKU, INDONESIA 
The ancient megalithic boats and stone stairways of Sangliat Dol village and giant Christ statues and pietas of Weluan plateau mark Yamdena as strikingly different from much of Indonesia, itself an archipelago of striking differences. This outpost in the Arafura Sea, the largest of the Tanimbar Islands of Maluku Province, sits between Timor and Papua and is, frankly, quite difficult to reach. Perhaps because of this insularity, its traditions live on lustily in dance, music, animism, Catholicism, ikat weaving, carving and politics. In fact, following Indonesian independence, many separatists here agitated for a Republic of South Moluccas, which still has a government-in-exile in Holland. 
east-indonesia.info/regions/maluku