Caribbean queen
Viking Ocean Cruises will venture into the Caribbean for the first time when Viking Star heads south in October this year on a cruise from New York to San Juan in Puerto Rico. Visits will be made along the American coastline and the Turks and Caicos, Antigua and St Thomas. It will then operate 11-day West Indies Explorer itineraries out of San Juan that visit the British-, French- and Dutch-influenced islands of the Lesser Antilles, including St Lucia, St Kitts, Barbados, Guadeloupe and St Martin. Viking Star will then make a trans-Atlantic crossing to Barcelona in February 2017.
Phone 1800 131 744. See www.vikingcruises.com.au.
Call of the wild
Silversea has unveiled five new, pre- or post-cruise guided land adventures in 2016 and 2017, including a six-day visit to Chitwan National Park in Nepal for elephant and rhino spotting (round trip from Kolkata), a five-night stay at a wildlife centre in the Amazon rainforest of Ecuador, considered one of the world's best birding sites (round trip from Quito), and a five-day foray into Sri Lanka's Wilpattu National Park (round trip from Colombo). Two other cruises focus on culture: an Ethiopian Christmas at Lalibela, and monastery and farm visits in Bhutan.
Phone 1300 306 872. See www.silversea.com.
Hot and cold
Hurtigruten, best known for cruises along the Norwegian coastline, is sailing into fresh seas in 2017. Four new Canadian Arctic voyages in Newfoundland and Labrador will visit St John's, Baffin Bay, Torngat Mountains National Park, Saint-Pierre and Miquelon, Red Bay and Battle Harbour, as well as a Viking-era settlement at L'Anse aux Meadows. Meanwhile, Hurtigruten's first ever inland sailing will travel along the Amazon during a 16-night Expedition to the Amazon Rainforest departing from Manaus in Brazil. Other new voyages include a journey along the Panama Canal and an exploration of Greenland.
Phone 1800 623 267. See www.discovertheworld.com.au.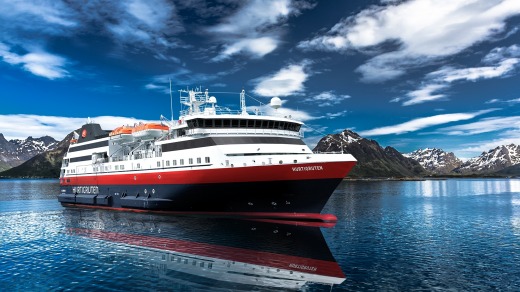 Bermuda days
Celebrity Cruises has added a new Bermuda cruise to its 2017-18 season on Celebrity Summit, which will have just emerged from a multimillion-dollar refurbishment. The seven-night cruise (with three days in Bermuda) will be accompanied by marine scientist and author Dr Ellen Prager and have educational programs designed to highlight Bermuda's natural environment. Shore excursions include a party night on a catamaran, a hike of the island's historic Railway Trail, and a tour of the organic Wadson's Farm. On board, entertainment includes a Bermudan steel-drum band, and cuisine will reflect the local flavours of the Caribbean.
Phone 1800 754 500. See www.celebritycruises.com.au.
Pole position
Aurora Expeditions has launched a new 24-day Arctic Complete cruise for 2017 that starts in Spitsbergen, the largest of Norway's Svalbard islands, where passengers can admire glaciers and explore abandoned settlements before heading north into the pack ice in search of polar bears. The new expedition then circumnavigates the island before crossing the Greenland Sea to discover the world's largest national park and largest fiord system, Scoresby Sund. In Iceland, passengers will explore a remote settlement before concluding in Reykjavik, where they will have the option to extend their travels with additional touring.
Phone 1800 637 688. See www.auroraexpeditions.com.au.