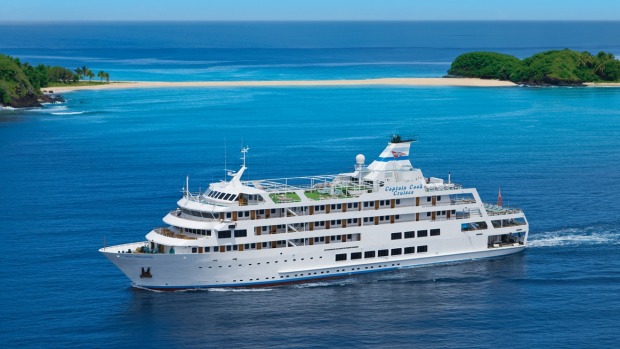 Whether you're a time-poor worker or a first-time cruiser, a short break at sea is a great way to recharge the batteries, writes Sally Macmillan. 
P&O Cruises has expanded its three  and four-day SeaBreak programs and in 2015 and 2016 is offering 94 mini-cruises from Adelaide, Auckland, Brisbane, Fremantle, Melbourne, Sydney and Cairns. Some are themed – comedy, food and wine – but all are designed to give you a refreshing change of scenery and a healthy dose of sea air. 
If you need to escape the home shores, Captain Cook Cruises runs weekly three  and four-day cruises in to peaceful tropical islands in Fiji, and Princess Cruises operates a variety of short cruises in Japan and South-East Asia. Here are our five favourite choices from a selection of cruise lines. 
Captain Cook Cruises' MV Reef Endeavour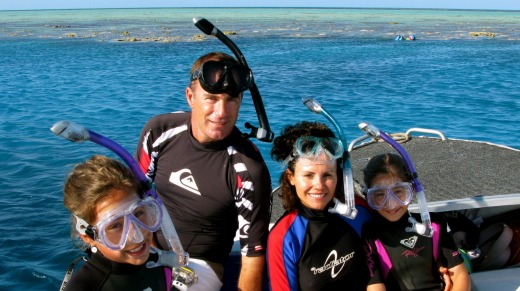 Itinerary: 4-night Northern Yasawa Islands cruise
The cruise director says: It takes about four hours to fly from Sydney to Nadi, so a four-night cruise around Fiji's Northern Yasawa islands is very do-able. You can go at any time of the year; the climate is tropical so it's warm year-round, with a rainy season between November and March. Fiji is busiest during the school holidays (December to January, and July), so if you don't have children it's best to avoid those months. Idyllic islands you'll visit include Tivua, Naviti, Sawa-I-Lau island (where the movie Blue Lagoon was filmed) and Yaqeta; snorkeling, diving, kayaking and cultural tours are some of the relaxing activities on offer. On the last night there's a tropical buffet dinner followed by yaqona (kava) and talanoa (Fijian story telling). The 130-passenger ship is comfortable and its Fijian crew, friendly and knowledgeable.
Departures from Denarau Marina, Nadi, every Tuesday. Fares from $1356; phone (02) 9126 8160,  captaincook.com.fj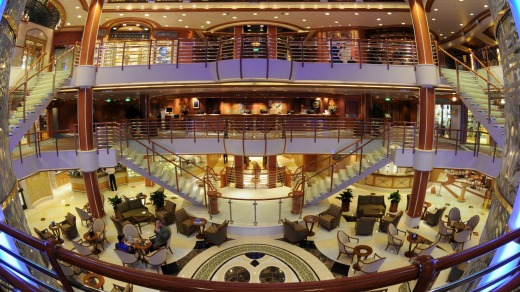 Royal Caribbean's Explorer of the Seas 
Itinerary: 4-night Sydney to Hobart sampler cruise
The cruise director says: Explorer will have a stem-to-stern makeover before it arrives in Sydney in November for its first season Down Under. Like its fleetmate Voyager of the Seas, it will have a FlowRider, a 3D movie theatre, new restaurants and cabins, as well as Royal Caribbean's popular ice-skating rink, rock-climbing wall, sports court and mini-golf. So there's plenty to keep you (and the kids) busy for three days at sea – and if you just want to relax there are plenty of opportunities to do that too. Explorer has a large spa that offers more than 100 treatments. Why not take advantage of your time out to have a massage, a detoxifying body wrap, or even a spot of Botox rejuvenation therapy? There's a full day in Hobart – must-do visits include the Museum of New and Old Art (MONA) and the historic Port Arthur site.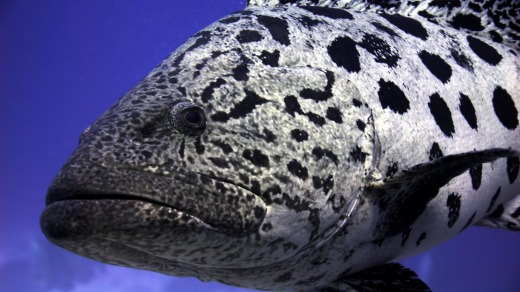 Departs from Sydney March 17, 2016. Fares from $894; phone 1800 754 500, royalcaribbean.com.au. 
P&O Cruises' Pacific Pearl 
Itinerary: 3-night Food & Wine cruise 
The cruise director says: A pre-spring break is just the thing to recharge tired batteries and a food and wine cruise offers an ideal opportunity for some well-deserved indulgence. As well as feasting on local fish and seafood, Australian beef and premium cheeses at the main Waterfront and Plantation restaurants, Luke Mangan's Salt Grill is a not-to-be-missed treat (hint: book a table for lunch or dinner at Salt Grill as soon as you board the ship). Other eateries include Luna (Asian fusion), Charlies café and the Grill. On P&O's Food & Wine cruises you can watch celebrity chef cooking demonstrations, sign up for classes in making cocktails or the perfect cup of coffee, join wine and whisky tastings, and enjoy entertaining seminars on foodie topics. The cruises don't stop anywhere, so you have every excuse to submit to a post-lunch siesta. 
Round-trip departs from Sydney September 4, 2015. Fares from $599; phone 13 24 94, pocruises.com.au. 
North Star Cruises' True North 
Itinerary: 5-night Coral Atoll cruise
The cruise director says: True North has been exploring the Kimberley and beyond for 10 years and is a firm favourite among discerning Aussie travellers. Twenty crew look after 36 guests and the ship's helicopter provides an extra element of adventure. The five-night trip to the famous Rowley Shoals, 300 kilometres off the coast of Broome, is led by a marine biologist. The coral reefs teem with marine life and every day there are ample opportunities for snorkelling, diving, fishing and bird-watching. Expect to see humpback whales, manta rays and sailfish at close quarters; hand-feeding maori wrasse and potato cod is also on the agenda. Food is a major highlight and passengers are encouraged to wander through the galley to check out what the chefs are cooking up for the next feast.
Round-trip departs from Broome September 12, 2015. Fares from $5295; phone 08 91921 829, northstarcruises.com.au. 
Princess Cruises' Sapphire Princess 
Itinerary: 4-night Malaysia cruise
The cruise director says: The Sydney-Singapore flight takes about 8.5 hours but if you're hankering for a hit of South-east Asia it's worth the trip to jump aboard Sapphire Princess's Malaysia jaunt. It visits Penang, Langkawi and Kuala Lumpur; fly in the night before the ship's 4pm departure to give yourself time to discover some of Singapore's attractions. George Town in Penang is a beautifully preserved, multi-cultural city; shore excursions take in impressive Buddhist temples, the Botanical Gardens and a butterfly farm – or take off on your own and sample some of the city's world-famous street food. Escape the tourist traps in Langkawi and take a tour to Kilim Nature Park, or join the throngs on a spectacular cable-car ride. Kuala Lumpur is Malaysia's capital and home to the world's tallest twin towers as well as classic British colonial buildings, mosques and Hindu temples.
Round-trip departs from Singapore January 19, 2016. Fares from $479.02; phone 13 24 88, princess.com.