Recipe of the week: Orange drizzle cake
TIME : 2016/2/26 9:29:43
A variation on the classic lemon drizzle cake, this orange drizzle cake is perfect to have with a cup of tea – its quite simple, not overly rich and has an amazing orange flavour. The cake itself is beautifully light, airy and yet still moist, and so makes for the most delicious Summer time treat. Enjoy!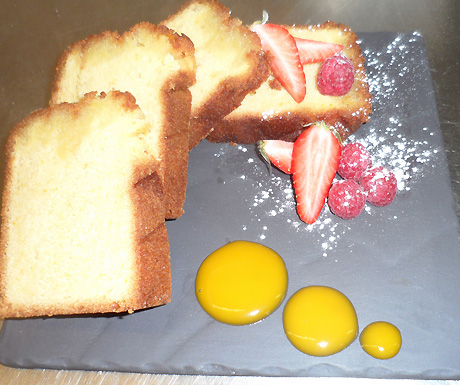 Ingredients
10oz self-raising flour
8oz caster sugar
8oz soft butter
2 teaspoons baking powder
Rind of 1 orange
2 teaspoons orange juice
4 teaspoon orange curd
4 eggs beaten
8oz caster sugar
5 tablespoons marmalade
4 teaspoons of orange juice
Directions
1. Mix all ingredients together and whisk for 3 minutes, Grease cake mould and place grease proof paper in cake tin.
2. Pre heat fan oven at 160 and bake for 50 (keep checking if looking to golden reduce fan speed heat)
3. Leave to cool in tin.
1. Mix all ingredients together until sugar is dissolved
2. Prick warm cake with skewers while still in the cake tin and drizzle the mixture with a spoon.
3. Leave the cake to cool in tin for 30 minutes, then remove carefully and serve.