Celebrity chef Lynn Crawford has over 25 years of culinary experience, winninginternational awards as the Executive Chef of the Four Seasons Hotel in Toronto and NewYork City. She is one of the most high-profile chefs in Canada and has been invited to cook,speak, and mentor chefs and food lovers across North America.
Lynn opened Ruby Watchco in 2010 to critical acclaim, actualising her philosophy thatfood should be locally grown, harvested and raised, and cooked to perfection with heart. Shehas surrounded herself with an incredible team that helps her provide guests with the mostfun, memorable, and delicious experience possible. Lynn stars in her two-time Gemini nominated Food Network Canada hit show, PitchinIn. The show is one of the highest rated cooking shows in Canada and is shown on theCooking Channel in the United States and on networks across Asia.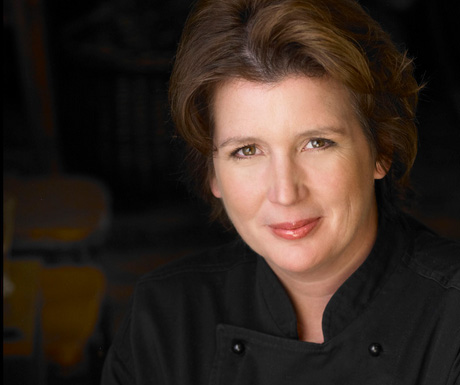 What is it that you do exactly?
Haha. I think I do a bit of everything! I wake up early, answer emails, make phonecalls, head to the restaurant, and do a lot of the same until the dinner service, whichis its own song and dance! But when you're a business owner, you end up having tobe ready for anything and everything! I take reservation calls, I plan menus, I talkto farmers, I organize the wine-cellar, I chat with the staff about new cocktails… wehave fun here! That schedule gets more complicated when I'm filming or doing outsideevents! Let's just say that I'm never bored!
What do you enjoy most about what you do?
I love it all. It's so much fun, and I'm always learning new things. I love the people themost, all the wonderful people that I meet and get to work with, here at Ruby Watchcoand Ruby eats and when I'm on the road or doing events.
What would you say are the 3 best places you've ever stayed?
This is a tough one. I've been so fortunate to have travelled so much and been hosted byso many wonderful people. I think it's all about timing – good food, good drink, laughterwith friends… and this could happen anywhere.
What's been your most memorable dining experience to date?
I'm nostalgic! So, first: eating my Dads traditional Scottish breakfast on Christmasmorning, which included tattie scones, fried eggs, back bacon, baked beans, blackpudding, and dark coffee. Second: having breakfast with Julia Child.
Have you rubbed shoulders with the rich and famous, either through your work or your travels?
In my almost 30 years at the Four Seasons Hotels and now at Ruby Watchco, I havecooked for tons of celebrities, highlights include Oprah, Ellen DeGeneres, JohnTravolta, Julia Child, The Rolling Stones, and Bill Clinton.
What currently ranks highest on your travel wish list?
I have so many trips that I want to take! I love travelling. I would love to get backto Scotland, which is where my parents are from. Then, Thailand, Alaska, throughChina… like I said, so many trips!
Thank you for taking part in our interview, Lynn. Perhaps one day you'd also like to get involved with our regular 'recipe of the week' serieswhich runs every Friday…