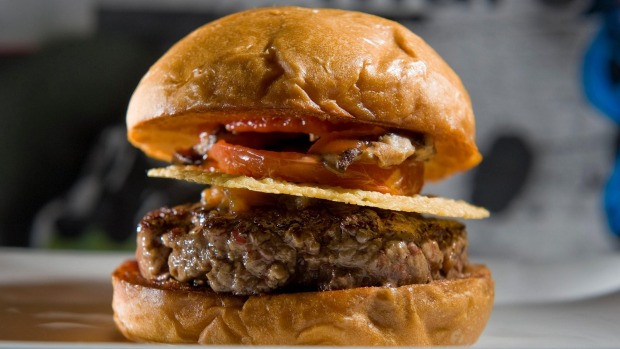 From burgers to beer to finding great coffee in the US, Traveller's writers name best culinary trends in travel right now.
GLASGOW DINING
Yes Virginia, there is more to Scottish cuisine than haggis, neeps and tatties. Glasgow's stunning makeover from hard-knock town to buzzing city has been accompanied by a corresponding culinary revival. Whether you are sampling superb Scottish seafood at Crabshakke, snuggling in at the cosy neighbourhood diner, Cafezique, sampling the share plates at The Ox and Finch or splurging on a big night out at Bistro du Vin, Glasgow's new-generation gourmets will delight you. See peoplemakeglasgow.com
UTE JUNKER
GOOD COFFEE IN THE US
Had enough of Starbucks and the dreadful drip coffee served up across the US? Times they are a-changing, thanks to small roasters and independent coffee shops in cities such as San Francisco, Chicago, Los Angeles and New York – and in smaller destinations such as Colorado ski resorts, too. Finally, proper espressos and lattes, freshly made to order, even if you do still have to hunt them down. See newyorkcoffeeguide.com, chicagocoffeereview.com, la.eater.com, coffeeratings.com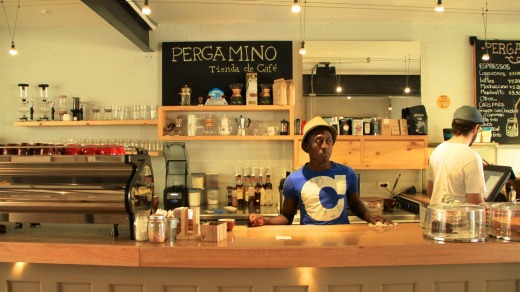 BRIAN JOHNSTON
THE CYGNET BAY PEARL FARM, WESTERN AUSTRALIA
You don't wash up at Cygnet Bay, 200 kilometres north of Broome on the tip of the Dampier Peninsula, by accident. Which makes it all the more remarkable to find a chef of Ben Garratt's calibre working at Shell, the restaurant at Cygnet Bay Pearl Farm  His experience at top restaurants such as Tetsuya and Vue de Monde is reflected in the menu, which highlights local produce from pearl meat to Kimberley beef. See cygnetbaypearls.com.au
UTE JUNKER
QUEENSTOWN, NEW ZEALAND'S DINING SCENE
A series of hot restaurants has changed Queenstown's once-patchy culinary reputation. Leading the way is Rata  headed by Masterchef New Zealand judge Josh Emett, who is also behind hip Asian street food-styled joint Madam Woo  Meanwhile, fellow Masterchef man Simon Gault is running the Jervois Steakhouse and the swish Botswana Butchery  is all about fine cuts of meat. See ratadining.co.nz; madamwoo.co.nz; botswanabutchery.co.nz
DAVID WHITLEY
GOURMET BURGERS
It's a shame that the quick-and-easy burger – which has always had the potential to be tasty – had its image hijacked by the dismal offerings of fast-food joints. Now the burger is fighting back, with a big trend towards inventive, quality burgers, even served up in top restaurants. In the US, boutique chain Umami Burger  is wowing customers with signature burgers of wagyu beef topped by shiitake mushrooms and slow-roasted tomato. See umamiburger.com
BRIAN JOHNSTON
BEER IN PILSEN
This industrial Czech town's chief sights are its enormous synagogue and old-town square, dominated by a Gothic cathedral and gabled town hall. But the self-proclaimed "birthplace of beer" is also home to Pilsner Urquell Breweries, a beer museum, and many great beer halls. Sink a coldie there this year, since Pilsen  is the current European Capital of Culture, and hosts 50 cultural events, weekend parties, exhibitions and concerts. See pilsen.eu
BRIAN JOHNSTON
DOKTORENHOF WINE VINEGAR ESTATE, VENNINGEN, GERMANY
Sampling gourmet vinegars is elevated to a fine art at this family-run estate in Germany's rural Rhineland-Palatinate. Visitors don medieval-style hooded cloaks before taking an entertaining and informative tour of the candle-lit cellar and herb room. A tasting of five varieties of vinegar follows, accompanied by sweet and savoury vinegar-based pastries. Unexpectedly delicious – and good for you. See doktorenhof.de
SALLY MACMILLAN
WHISKEY SHRINE
The 1500-bottle Multnomah Whiskey Library in Portland, Oregon, could easily make hard-core whisky aficionados weep for joy. Imitating a library, it features an obsessively curated archive of spirits, a magnificent chandelier and a full curriculum of booze education. Craft cocktails are delivered tableside from carts by hip wait staff in checked shirts and bow ties. Book way in advance. See multnomahwhiskeylibrary.com
JAVA LOVELINESS COMES TO COLOMBIA
Ironically, in a country that exports some of the world's best coffee, finding a decent cup of java is nigh on impossible. The hip Pergamino in the affluent Provenza neighbourhood of Medellin, Colombia, bucks the trend. This funky cafe in the former murder capital of the world serves up beautifully made coffee from Colombian beans, including some from the cafe's own farm. See pergamino.co
SHERIDEN RHODES
RIPE FOOD MARKET IN DUBAI
The idea of having an organic food market in Dubai may sound unlikely and perhaps unwise (just how far has it all had to travel?) but Ripe has grown over the last few years to offer visitors and expats a chance to feel like they're in a normal city. Highlights include all kinds of fresh produce, regional cuisine and home-made crafts – just don't expect to find any micro-breweries or artisan bacon. See ripeme.com; visitdubai.com
JOHN GOLDER
RUINPUBS, BUDAPEST
When ruinpubs started springing up in Budapest a few years ago in the central area in tenement houses and factory buildings set for demolition, tourists would be hard put to find them, as they were  meant as haunts for locals, artists and students. Today, the first one, Szimpla Kert, is popular with all kinds of visitors, but still not that easy to find – it's in the old Jewish quarter, Erzsebetvaros, on the Pest side. They close and reopen in different spots and are full of amazing artworks, junk, retro furniture and enthusiastic drinkers. See ruinpubs.com; szimpla.hu
SALLY MACMILLAN
FRESH BEER PUB CRAWL, HANOI
Fresh beer is served on practically every street corner in Hanoi; just keep an eye out for the "Bia hoi" signs that pop up on a daily basis throughout the city. Brewed each night then delivered around the city, the beer contains no preservatives and must therefore be drunk quickly - no great hardship apparently. Wandering the city, a fresh beer pub crawl is also a great way to mingle with local people. Most of these establishments are simple, unpretentious affairs with a few plastic stools scattered  kerbside. The bars also sell outstanding side snacks, ranging from fried tofu, fermented sausage, sliced pork, peanuts or even a basic stir-fry See squeakieice.com.
GUY WILKINSON
BLOGGER-RUN TOURS
You've just arrived in a new, foreign city and it's time to eat. But where? The options are daunting. What you need is some local culinary advice, the guiding hand of someone who's passionate about food, someone who knows the dining scene inside out, someone who's willing to reveal all of the hidden gems and local favourites. Someone like a food blogger. Yes, these people exist, and they're increasingly willing to share their gastronomic knowledge with passing travellers. From the streets of Stockholm to the back alleys of Dubai, local bloggers in many of the world's best food cities are now offering tours of their home towns. These excursions not only give travellers an insider's view into the local dining scene, but also introduce them to a personality who's as passionate about food as they are. In Stockholm, Freddie Linse shows visitors that the city's culinary scene is about more than just meatballs and mashed potatoes (although it is, admittedly, partially about meatballs and mashed potatoes). In Hanoi, Van Cong Tu takes travellers through the best of his city's street food and wet markets. In Rome, Katie Parla shares her knowledge of all things pasta and gelati. In Dubai, Arva Ahmed shows visitors a more authentic side to the city than the mega-resorts and skyscrapers, taking people through the Middle Eastern restaurants of the Deira district. These blogger-run tours are often as much about meeting local vendors and restaurateurs and hearing their stories as they are sampling the cuisine, giving travellers a great insight into a new city. You get to walk the streets with an expert; you get to meet the people who feed the masses. And of course, you get to taste the food. See foodtoursstockholm.se; streetfoodtourshanoi.blogspot.com.au; katieparla.com/tours; fryingpanadventures.com.
BEN GROUNDWATER
DOWNING RUM IN THE SEYCHELLES
Nothing happens too quickly in the Seychelles, which is perhaps a good thing when it comes to tippling rum. Assuming you can drag yourself away from the pristine beaches and are sober enough to learn a thing or two, you can visit the home of Takamaka Rum, the island nation's speciality. As well as offering guided tours, La Plaine St Andre  as it's known, has an excellent restaurant on site. See laplaine.sc.
JOHN GOLDER
DIRTY OLD MAN BAR IN PORTO ALEGRE, BRAZIL
Californian poet, author and booze-hound Charles Bukowski is as good a patron saint for a bar as anyone,  and you can find his name attached to establishments around the world. Perhaps the unlikeliest – and liveliest – is The Dirty Old Man in the southern Brazilian city of Porto Alegre, an atmospheric joint named after Bukowski's old newspaper column. As well as the endless party inside, there are some local beers, engaging locals and absurdly good-looking staff.
JOHN GOLDER

See also: Where to find the world's most expensive culinary treasure