Where to eat in Tel Aviv, Israel: Chef Michael Rantissi
TIME : 2-26 17:15:06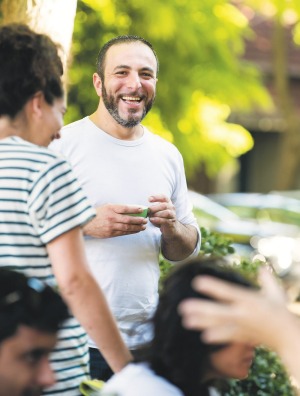 After training in Paris and New York, Israeli-born Michael Rantissi arrived in Australia in 2005 and joined The Bathers' Pavilion as sous chef. In 2011 he opened Kepos Street Kitchen in Alexandria and recently opened Kepos & Co. He and partner Kristy Frawley​ have released their first cookbook, Falafel for Breakfast (see murdochbooks.com.au).
WHAT'S YOUR FAVOURITE TABLE IN TEL AVIV?
The traditional restaurants serve shared meals where there is a lot of choice: vibrant salads in the centre, grilled meats and fish on the table and your plate can be refilled. It feels festive and the servings are plentiful. When visiting Tel Aviv I like to dine at Benny Hadayag​, a seafood grill on the beach (see bennyhadayag.co.il).