Everyone knows Hong Kong as a place of neon-lit retail pilgrimage – all international brands worth their logo have outlets here, and they are supplemented by the city's own retail trailblazers. That said, Hong Kong's reputation as a bargain hunter's paradise is pretty much a thing of the past.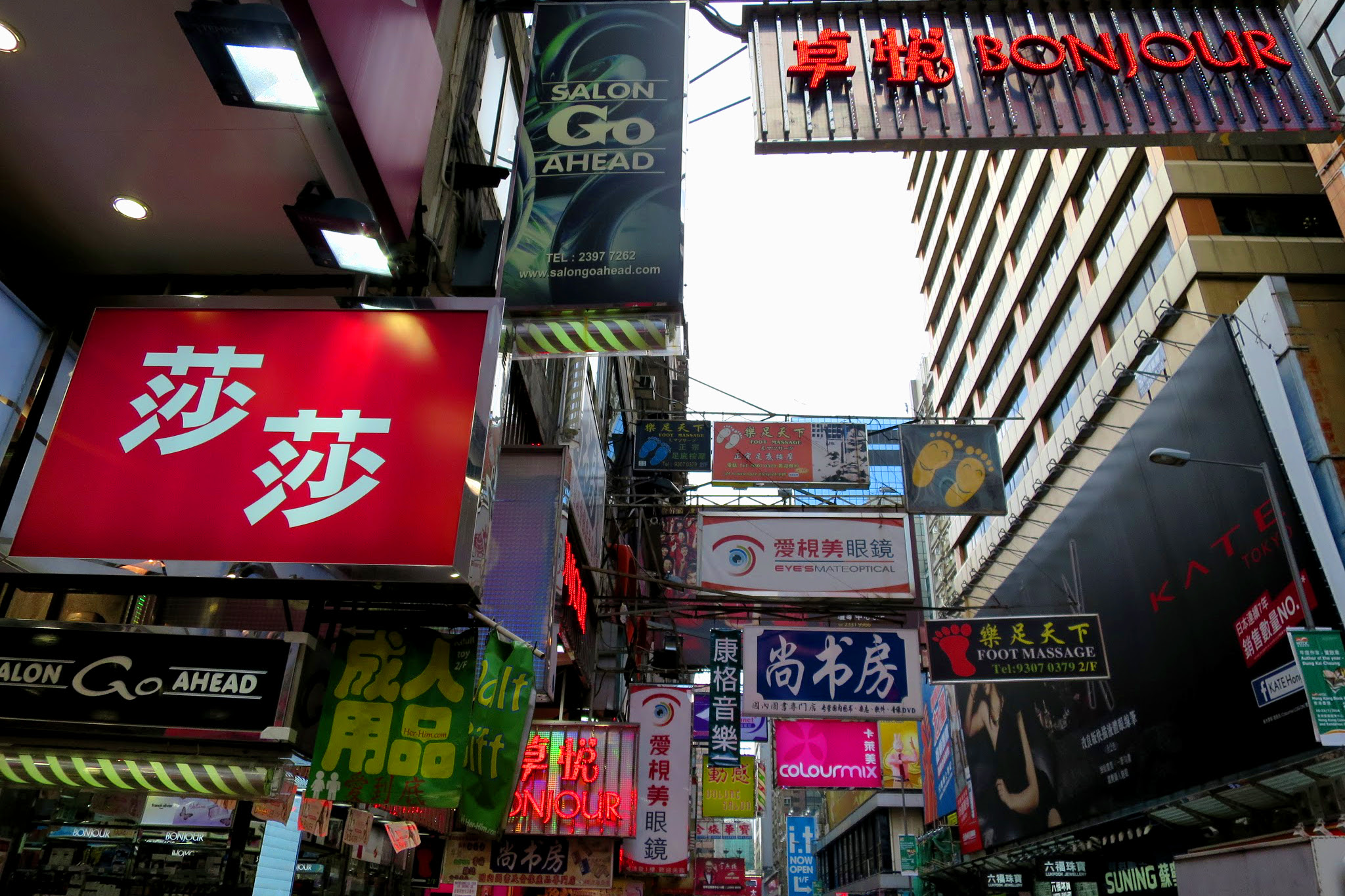 So what's worth shopping for in Hong Kong? Clothing, luggage, jewellery, cameras and electronic goods are the city's strong suits. Excellent shops and galleries specializing in Asian art and antiques also abound.
Bargaining
Sales assistants in department or chain stores rarely have any leeway to give discounts, but you can try bargaining in owner-operated stores and certainly in markets.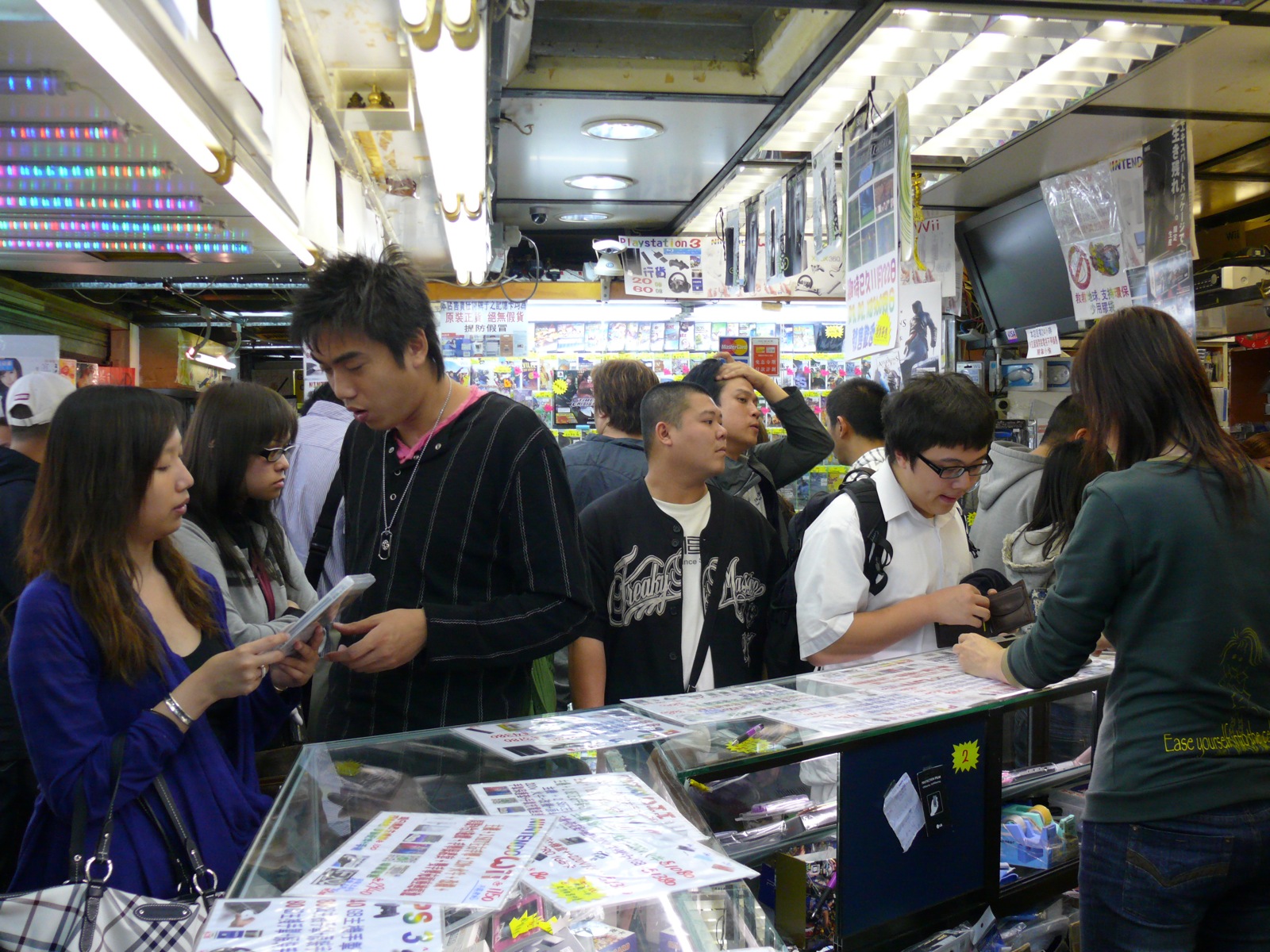 Some visitors believe that you can always get the goods for half of the price originally quoted. But if you can bargain something down that low,  buying it from that shop might not be the best option. Remember that, though you might be getting that DSLR camera cheap, in turn you may also pay a high mark-up for the memory card, or worse, it may have missing components or no international warranty.
Guarantee & warranty
Some imported goods have a Hong Kong-only guarantee. If it's a well-known brand, you can return the warranty card to the Hong Kong importer to get one for your country. Grey-market items imported by somebody other than the official agent may have a guarantee that is only valid in the country of manufacture, or none at all.
Defensive shopping
Whatever you're in the market for, always check prices in a few shops before buying. The most common way that shopkeepers try to cheat tourists is to simply overcharge. In some of the electronic stores in the tourist shopping district of Tsim Sha Tsui, many goods do not have price tags. The best way to circumvent being overcharged is to check around for prices in several shops before you buy.
Antiques
Hong Kong has a rich and colourful array of Chinese antiques on offer, but serious buyers will restrict themselves to reputable antique shops and auction houses only. Forgeries and expert reproductions abound. Remember that most of the quality pieces are sold through auction houses such as Christie's, especially at its auctions in spring and autumn.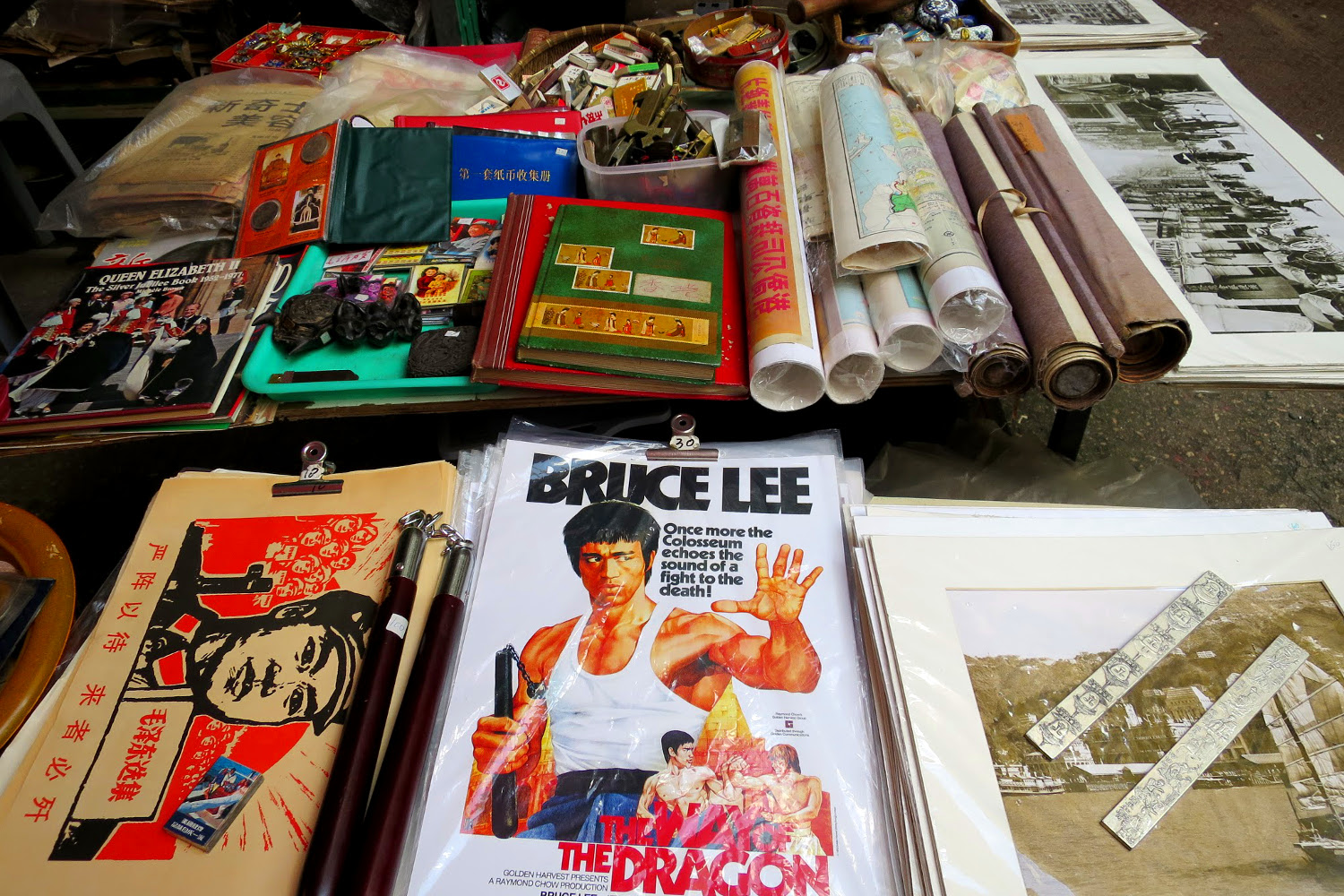 Most of Hong Kong's antique shops are bunched along Wyndham St and Hollywood Rd in Central and Sheung Wan. The shops at the western end of Hollywood Rd tend to be cheaper paraphernalia, including propaganda posters and badges from the Cultural Revolution. For old-style Chinese handicrafts and other goods (ceramics, cloisonné, silk garments), the main places to go are the large emporiums.
Art
Most of the commercial art galleries in Hong Kong are also found along Wyndham St and Hollywood Rd in Central and Sheung Wan. Many sell paintings, sculptures, ceramic works and installations by local, mainland Chinese and other Asian artists. Annual evens like Art Basel, the Hong Kong Art Walk (hongkongartwalk.com), Le French May Arts Festival, and Fotanian Open Studios (fotanian.org) offer great opportunities to acquire art or simply acquaint yourself with the city's interesting visual-arts scene.
Clothing
Designer brands & boutiques
The best places to find global designer brands and luxury stores are in malls, such as the IFC and the Landmark in Central, Times Square in Causeway Bay, Pacific Place in Admiralty, and Harbour City in Tsim Sha Tsui. Some of these shops, such as Prada, have outlets at Horizon Plaza in Ap Lei Chau selling off-season items at discounted prices.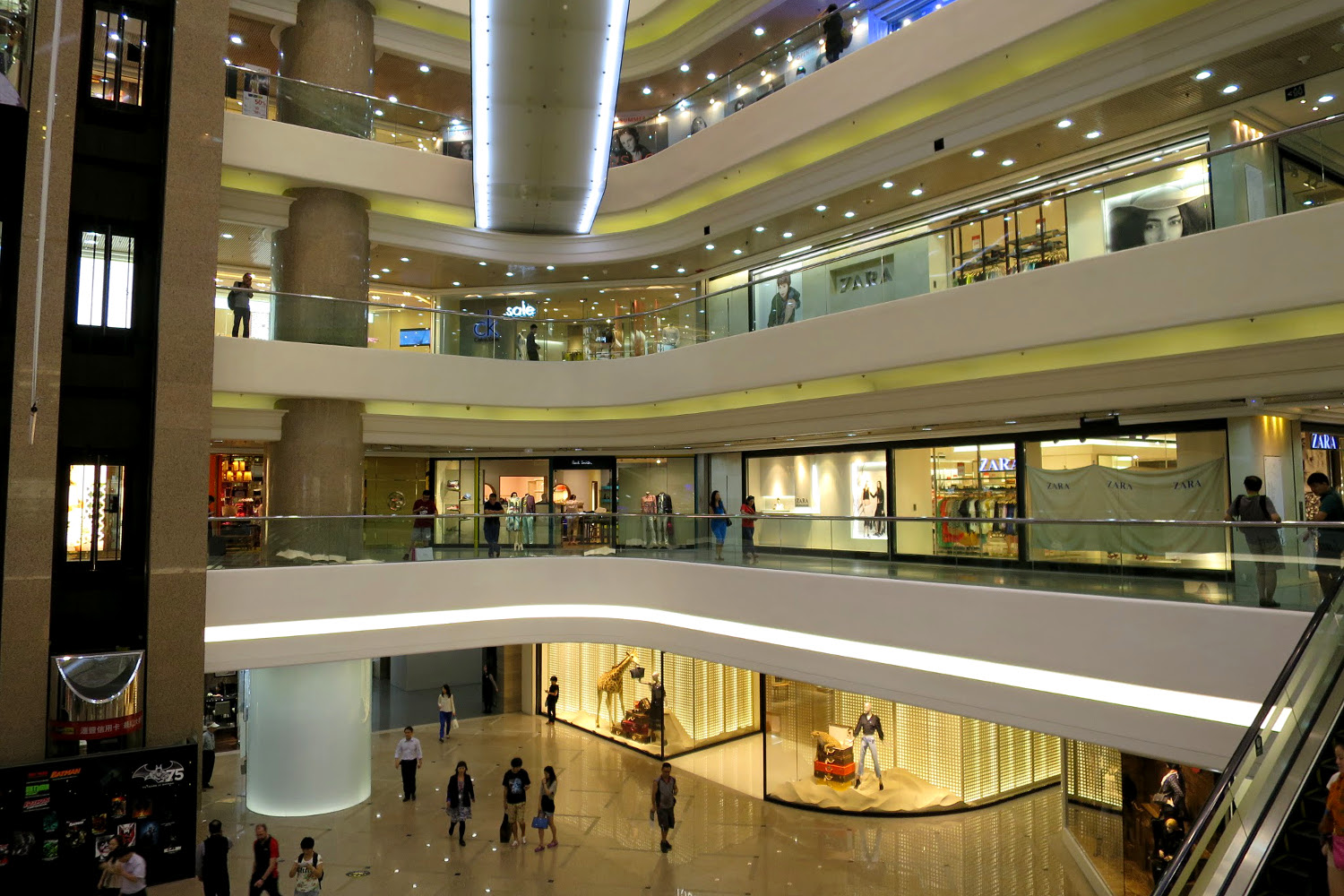 There's also a heap of midrange malls showcasing second- or third-tier brands, fast fashion outlets and local retailers such as Giordano.
For something a little more unique, there are cool independent shops opened by local designers and retailers in Sheung Wan, Wan Chai and Tsim Sha Tsui. You'll  see some brilliant pieces, though you might find the range of styles is limited, simply because these places are few and far between.
Street markets & minimalls
For a truly local shopping experience, the minimalls in Tsim Sha Tsui are teeming with all things young and trendy, both locally designed or imported from the mainland or Korea. Usually you can negotiate a lower price when you purchase more than one item. And if you have a good eye, you can end up looking chic for very little.
The best hunting grounds for low-cost garments are at the eastern end of Granville Rd in Tsim Sha Tsui, and Cheung Sha Wan Rd in Sham Shui Po. The street markets on Temple St in Yau Ma Tei and Tung Choi St in Mong Kok have the cheapest clothes.
Computers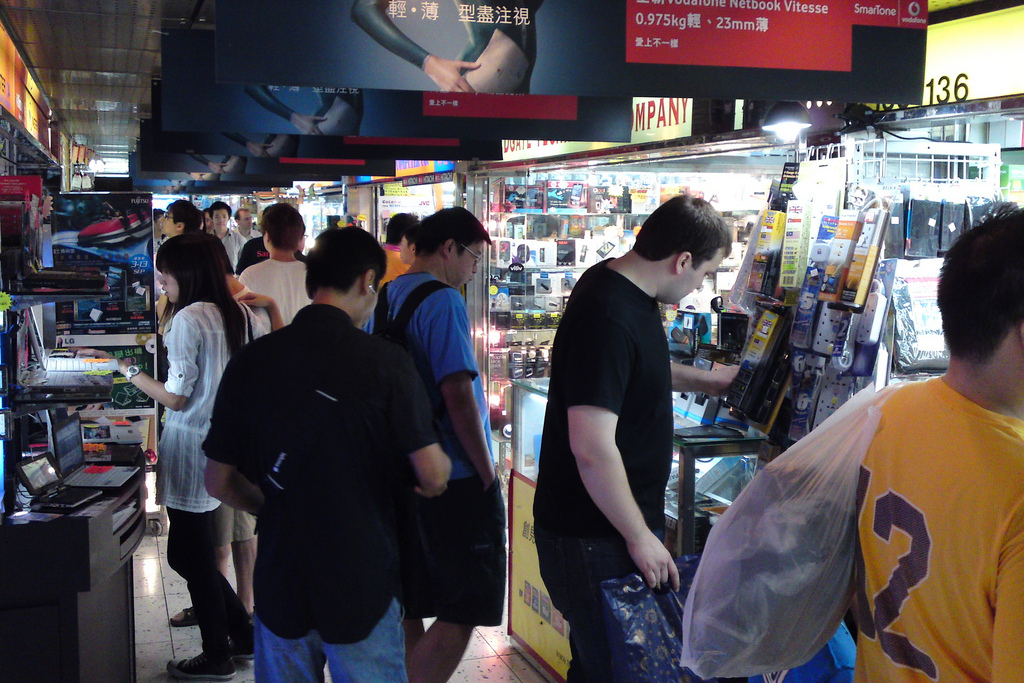 Hong Kong has a plethora of shops specialising in electronic and digital gadgets, but the product mix and prices vary. Similarly, vendors' command of English can range from 'enough to close a deal' (Mong Kok, Sham Shui Po) to 'reasonable' (Wan Chai, Tsim Sha Tsui). Shopkeepers are generally honest but some have been known to sell display or secondhand items as new ones. All things considered, Wan Chai is your safest bet, but the malls and the flea market in Sham Shui Po are also worth exploring.
Gems & jewellery
The Jade Market in Yau Ma Tei is diverting, but unless you're knowledgeable about jade, it's best to limit yourself to modest purchases here as prices and options can be overwhelming.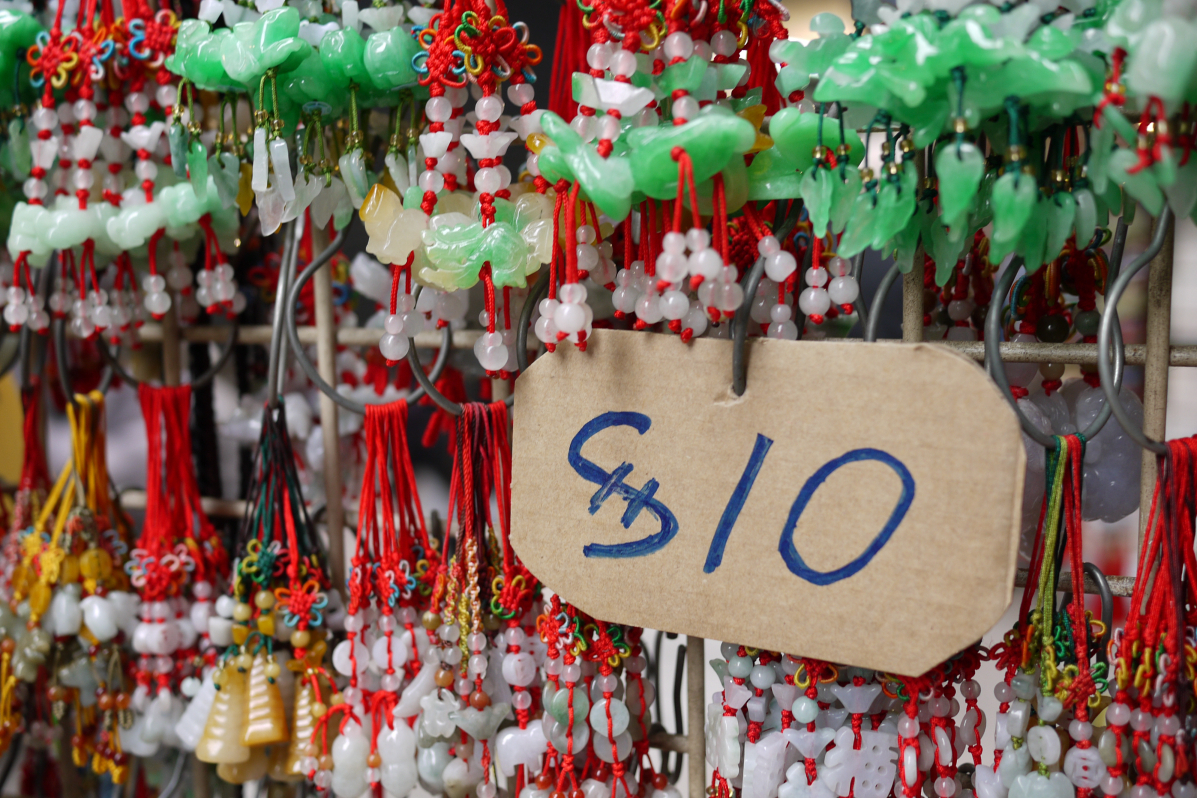 Hong Kong also offers a great range of pearls – cultured and freshwater. Retail prices for other precious stones are only marginally lower than elsewhere. The more reputable jewellery-shop chains – and there are many in Tsim Sha Tsui and Mong Kok catering mostly to tourists from the mainland – will issue a certificate that states exactly what you are buying and guarantees that the shop will buy it back at a fair market price.
Cameras
One of the best spots in Hong Kong to buy photographic equipment is Stanley St in Central. Everything sold here carries a price tag (never buy a camera without one), though some low-level bargaining may be possible. Tsim Sha Tsui has a couple of shops on Kimberley Rd dealing in used cameras, but the rest of the area should be avoided. There are also shops worth checking out on Sai Yeung Choi St and Tung Choi St, as well as a gadget mall, Sim City (47-51 Shantung St), in Mong Kok.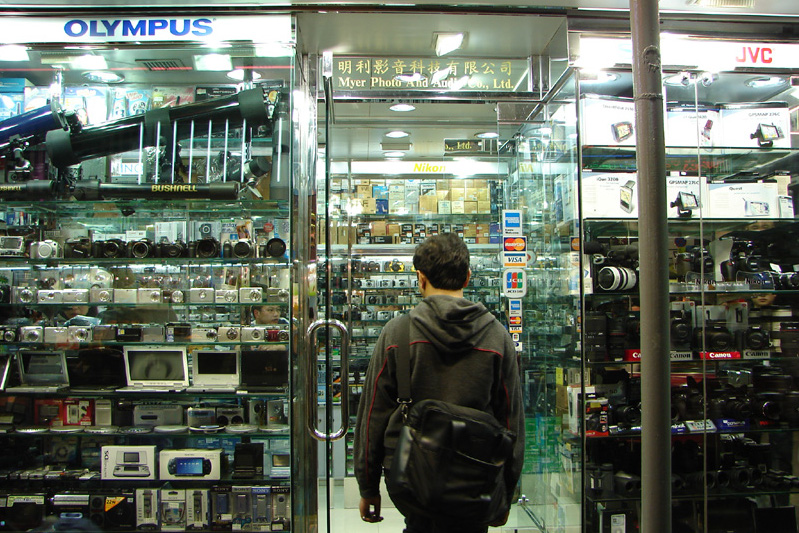 Watches
Shops selling watches are common in Hong Kong and you can find everything from a Rolex to Russian army timepieces and diving watches. Avoid the shops without price tags. The big department stores and City Chain are fine, but compare prices.
Leather goods & luggage
All the brand names such as Louis Vuitton, Samsonite and Rimowa are sold at Hong Kong department stores, and you'll also find some local vendors in the luggage business. The popularity of hiking and travel has triggered a proliferation of outdoor products shops that carry high-quality backpacks.