Shopping in Paris has been a grandiose affair since the 19th century when its famous
grands magasins
(department stores) opened on the grand boulevards. But what makes it so grand today is its brilliant mix of big stores, markets and boutiques specialising in everything from porcelain cats and delicate parasols to perfumed candles and
haute couture
hats.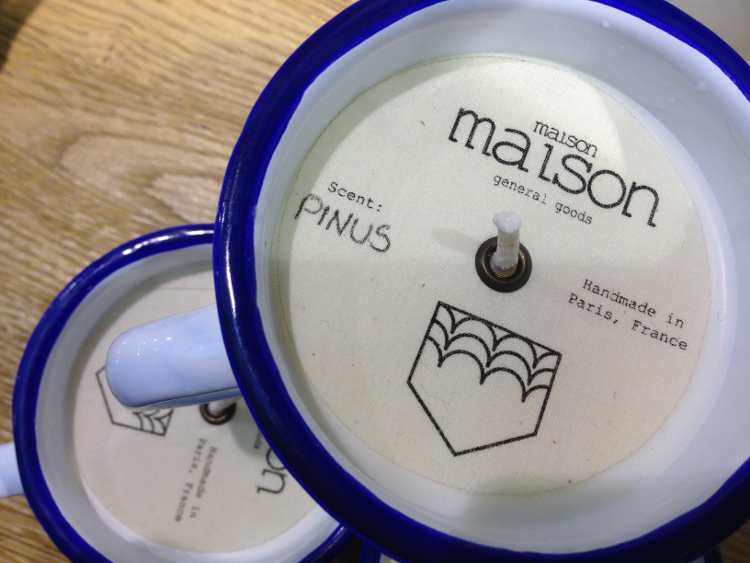 Each neighbourhood (arrondissement) has its own style. Global chains and France's flagship haute couture fashion houses pack the glitzy Champs-Élysées and chic Triangle d'Or (Golden Triangle) in the 8th arrondissement (8e). Bookshops such as Shakespeare & Company are the essence of the literary Latin Quarter, while flea market fiends swear by northern Paris' gigantic Marché aux Puces St-Ouen.
Here's our rundown of the best shopping spots to spend your euros.
Le Marais
Casual wear and street fashion are at the heart of shopping in the cool Marais district in the 3e. Young designers congregate in the northern Marais around rue de Turenne and rue Charlot: secondhand vintage specialists Violette et Léonie and eco-conscious designer Valentine Gauthier are standouts. Fashionistas spend Saturdays strolling the boutiques of rue Vieille du Temple, home to Parisian fashion-art collective Surface to Air and French Trotters (frenchtrotters.fr), a multi-brand store known for high-quality fashion manufactured in small workshops, some local. Nearby, in a cobbled courtyard off rue Debelleyme, Charlotte Bialas (charlottebialas.com) creates one-off skirts and dresses in rare 1950s silks. Fashion tours led by handbag designer Kasia Dietz (kasiadietz.com) open the door to many more Marais designers.
Each worth a lengthy browse are concept stores Broken Arm and Merci. The former is tiny, top end and touts a hipster cafe . The latter, in an old wallpaper factory, donates its profits to a Madagascan children's charity and mixes eye-catching female fashion with quirky home and lifestyle goods such as mojito glasses and magnetic bicycle lights. A few doors down is Parisian pop fashion brand Leon & Harper (leonandharper.com) with their store: Hello, I love You, Can You Tell Me Your Name?
Round it off browsing craft shops in the ancient courtyards of Village St-Paul or art galleries tucked beneath the arches of place des Vosges.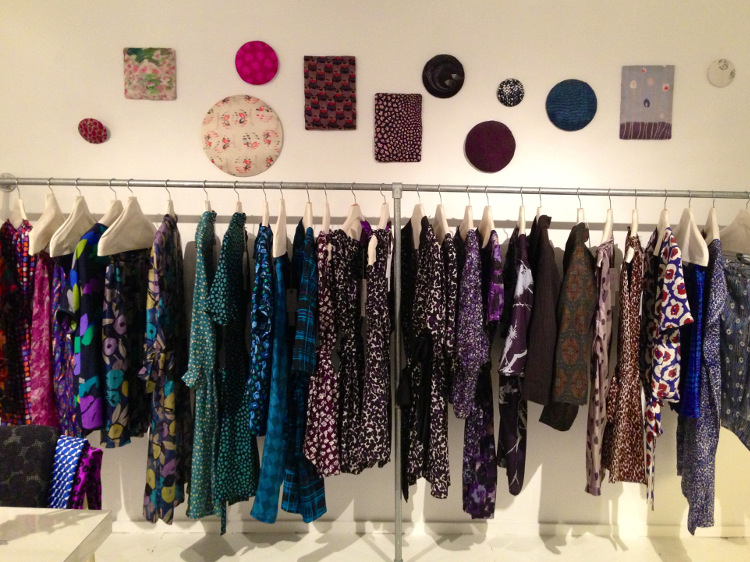 Canal St-Martin & the 10th arrondissement
Snappy, off-beat boutiques is the newfound forte in these neighbourhoods. Rue Beaurepaire and rue de Marseille are key shopping streets. Bazartherapy (15 rue Beaurepaire) is a cool neo-Bazaar packed to the rafters – literally – with a mesmerising display of knick-knacks for every age, style and budget. Grab a paper cone and fill it up for €19! Fashion designer Liza Korn is here, as is local jeweler Marie Montaud at Medecine Douce whose delicate bohemian designs in gold include a collection inspired by the street.
Trendy pop-up stores occasionally appear in Espace Beaurepaire. Concept store Centre Commercial (centrecommercial.cc) is first choice for sustainable French-made fashion for men, women and the home. Its peppermint- and pine-perfumed mug candles, handmade in Paris, make a beautiful gift. Or browse the shelves of stylish homewares crafted by artisans and small producers at La Trésorie (latresorerie.fr). Down by the water, pillar-box red Artazart (artazart.com) is one of the city's finest art and design bookshops.
Louvre & Les Halles
Shopping in the 1e and 2e is classical and elegant. Mainstream chains and shops jostle for attention on rue Rivoli while Paris' famous bouquinists (antiquarian book sellers) fringe the river banks with their green box stalls as they did in the 16th century. But what really captivates is the stash of 19th-century covered arcades.
The regal galleries framing Jardin du Palais Royal squirrel away posh art galleries and designer boutiques in their arches: at La Petite Robe Noire Didier Ludot collects and sells little black dresses from the 1920s to 1990s. Nearby, Galerie Vivienne (4 rue des Petits Champs) is a historic passageway dating to 1826 with secondhand bookshops, a toy shop, a couple of clothes shops and a tearoom. Legrand Filles & Fils sells wine and all the accoutrements, and By Khol (bykhol.fr) is the new French maison for handmade scented candles set in Limoges porcelain.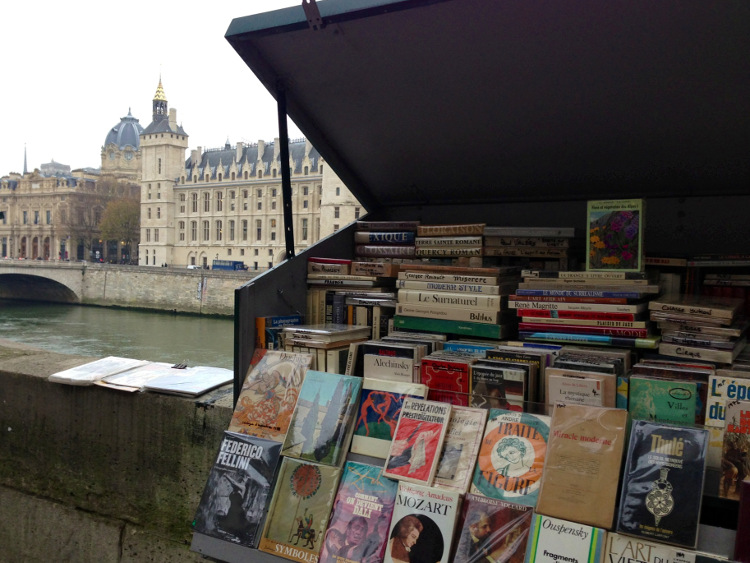 St-Germain des Près
Across the Seine on the Left Bank, the northern wedge of the 6e and the Carré Rive Gauche in the neighbouring 7e are filled with art galleries and antiques shops. St-Germain's natural style continues along the western half of bd St-Germain and rue du Bac with contemporary furniture, kitchen and design shops – and the dandiest umbrella shop around.
Don't skip Le Bon Marché, Paris' original department store built by Gustave Eiffel in 1852. Its food hall is sublime and the tasting/making ateliers (workshops) it organises are foodie fabuleux. The same goes for luxury retail-therapy icon Hermès whose flagship store stuns in a former art deco swimming pool with mosaic tiles and iron balustrades. Signature silk scarves start at €140 for a 45cm square.
Concept store Gab & Jo is another outstanding address for exclusively French-made items: Marie-Jeanne de Grasse (scented candles), Marius Fabre (Marseille soaps), Germaine-des-Prés (lingerie), MILF (sunglasses) and Monsieur Marcel (t-shirts).
Le Chocolat Alain Ducaisse and La Maison du Chocolat are essential chocolate stops, Barthélémy is the address for cheese and Pierre Hermé for sweet macarons.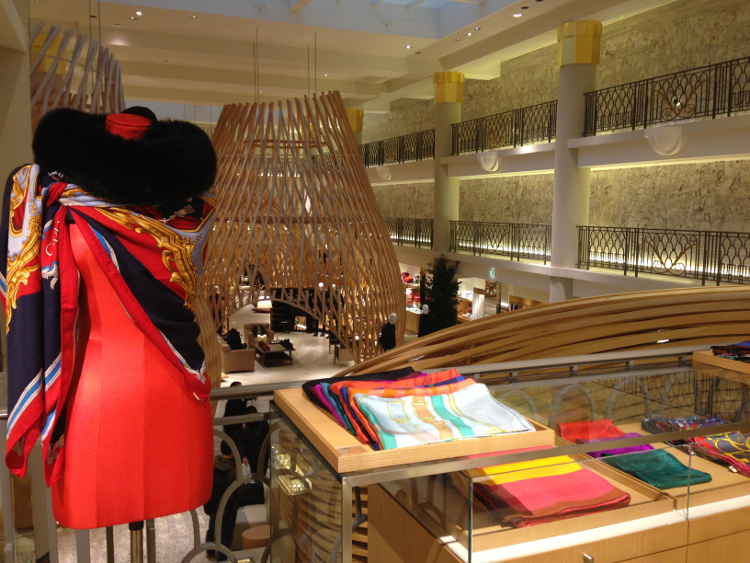 Need to know
Opening hours: shops generally open between 10am and 7pm Monday to Saturday, with larger stores staying open later Thursday. Smaller shops often shut all day Monday and sometimes for a couple of hours at lunchtime.
Les soldes (sales) usher in bargains galore twice a year: 7 January to 17 February 2015 (winter) and 24 June to 4 August 2015 (summer).
Etiquette: say 'Bonjour' when entering a shop and avoid touching items when 'looking' - shopkeepers really don't like it. If you're happy browsing, tell the sales staff 'Je regarde' – 'I'm just looking'. If you would like your item gift-wrapped, don't hesitate to ask for 'un paquet cadeau' when paying – every shop does it, both beautifully, and for free.
Items are impossible to exchange without the ticket de caisse (receipt).