Color, culture and happy skeletons: these elements sum up the
artesanías
(handicrafts) created by Mexico's diverse indigenous peoples. Some designs have endured hundreds of years of cultural shifts. Others are recent twists that pop with Mexican bravado and make one-offs to remind you of your Mexico experience.
Here we take a look at the range of artesanías on offer, how to identify the best, and where to buy them.
Alebrijes
Adorable nightmare monsters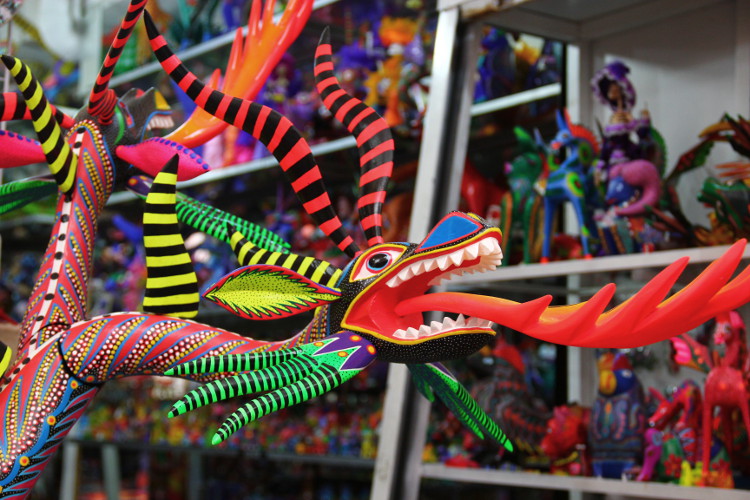 Where: Oaxaca
What: Multi-colored wooden figurines that blend different animals, real and imaginary.
Who: In 1936, Pedro Linares López had a feverish dream of a forest where the rocks, clouds, and animals melded into strange creatures. These visions included a rooster with bull's horns and dogs with wings, which repeatedly cried 'alebrijes'. López woke from the nightmare and reproduced these surreal monsters. This evolved and blended into the existing tradition of carving animals from copal wood in Oaxaca as a way to scare off dangerous animals. Today many of the alebrijes you'll see are creations by whole families from small towns in Oaxaca state. Twisted animals are still the favorite subject, with nods to local coyotes and cacti.
Shop:
Mexico City
Oaxaca City
Textiles: Tapetes, rebozos, sarapes and huipiles
Color-rich handcrafted rugs, shawls and blankets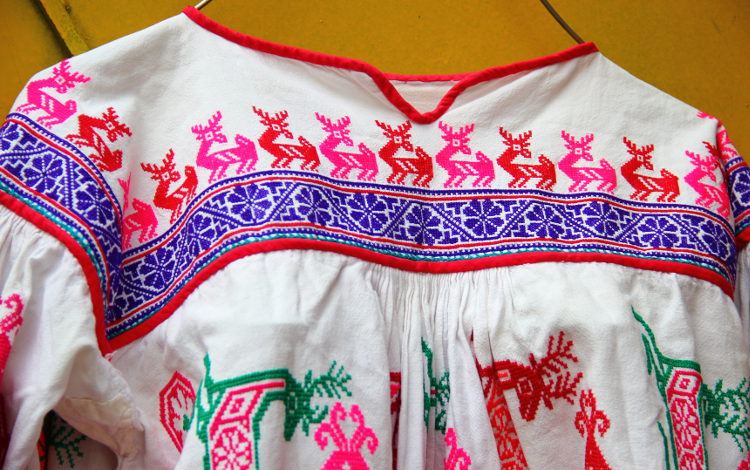 Where: Oaxaca, Estado de México and Coahuila.
What:
The creator of the first lucha libre (Mexican wrestling) mask was from León in Guanajuato state and was obsessed with the, then, new sport of wrestling from the USA. He made leather shoes for boxers for a living and applied these skills to leather masks for wrestler friends. The first mask was tight so that opponents couldn't snatch it off. What started off plain has evolved into a glitzy symbol of Mexico itself.
Shop:
Cuernavaca
Mexico City
Taxco
Huichol
Psychedelic colored skulls and animals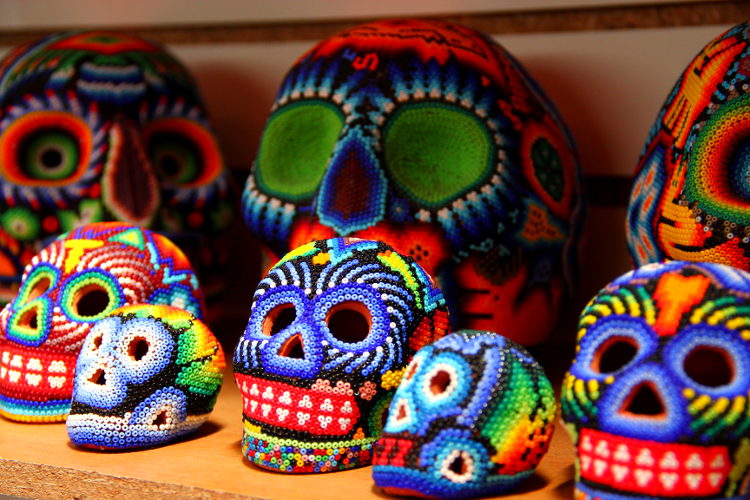 Where: Nayarit; Jalisco; Zacatecas
Who: The indigenous Huichol ('healer') people of northern Mexico whose unique peyote-infused style of handicrafts features multitudes of animals and the main items they worship: peyote cacti (symbolising enlightenment and life), corn and deer (spirit guides).
You can spot Huichol beadwork immediately by the eye-popping colors – artisans painstakingly glue on the plastic beads (traditionally they were made of bone, shell, stone or seed), one by one. You can find anything from earrings to whole masks or jaguar head sculptures completely decked out in beads. Beaded gourd bowls are traditionally used to hold offerings to the gods and goddesses, with different colors used depending on who is being called upon.
Shop:
Guadalajara
Mexico City
Puerto Vallarta
Nichos
The dead celebrating everyday life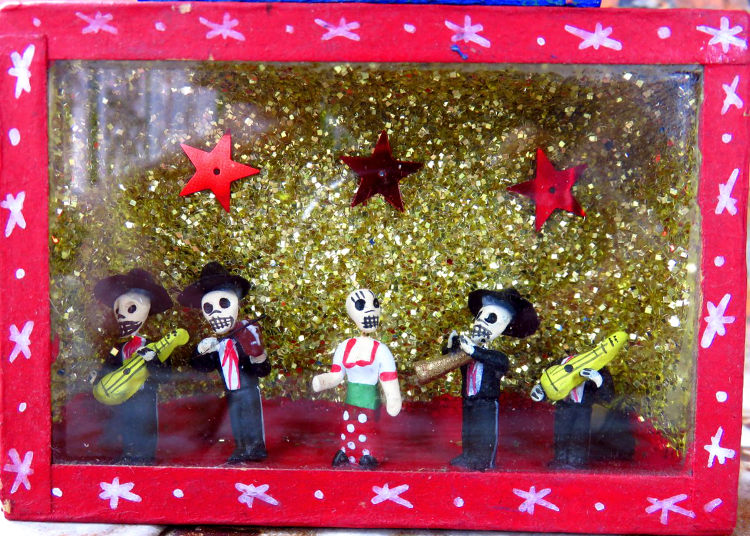 What: Little boxed dioramas usually showing people as skeletons, devils or angels made of painted clay. They're also known as cajitas de muertos (Day of the Dead dioramas).
Whether you see them as popular art or just plain kitsch, nichos capture the grandeur of everyday life: a cantina is presented as glorious and glitter-filled as if it were a Catholic altarpiece; drinkers are shown as skeletons; the Virgen de Guadalupe (Mexico's version of the Virgin Mary) wears inexpensive plastic flowers. You'll also encounter strippers, undertakers and gay weddings behind the glass wall of nichos, all with the faces of skeletons, taking away some of death's terror.
When: The Catholics also painted their saints on wooden retablos (tableaux), but Mexicans found humor in it and made it accessible. Nichos are most popular during Day of the Dead, but available all year round.
Shop:
Mérida
Mexico City
Talavera
Tilework with Asian and Middle Eastern influences
Where: Puebla