In May 2014 Sub Pop, the record company that launched the careers of grunge bands Nirvana and Mudhoney in the late '80s, opened up a music store at Seattle's Seatac Airport. Selling t-shirts, rock memorabilia and old-school phonograph discs, the new store was the mark of a trend. In the midst of the digital age, record stores and vinyl are making a comeback. Spurred by events such as 'Record Store Day' which was created in 2008 to celebrate the culture of independent record stores, vinyl sales have been growing globally for seven years. After almost being snuffed out by CDs in the late '80s and facing more recent competition from digital downloads, records with grooves, edges and comforting crackles have improbably leapt back into vogue. And nowhere is this trend more evident than Seattle.
A fast-moving city that has been at the vanguard of numerous new cultural and musical fashions, most notably 'grunge', Seattle has one of the highest concentrations of record stores in the US. Ever since Ray Charles met Quincy Jones in Seattle's jazzy Elks Club in 1947, the so-called Emerald City has been a solid bastion of cutting edge music. So strong is the city's music culture that one Seattle school – Garfield High School - counts Quincy Jones, Jimi Hendrix and Macklemore among its alumni.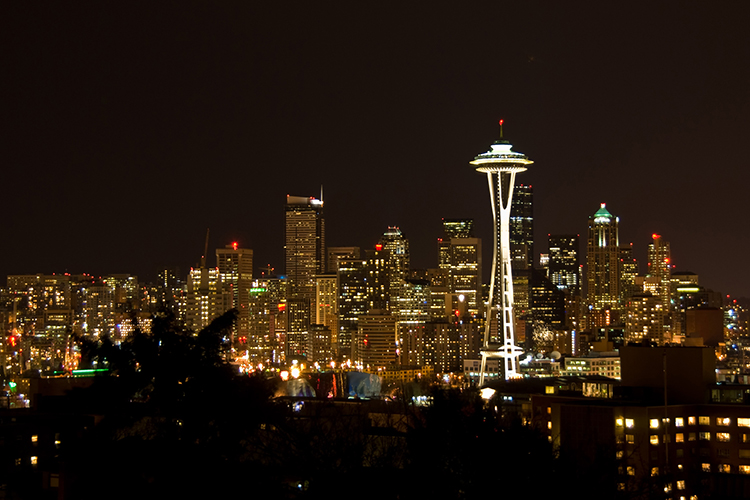 These days, you'll struggle to find a neighborhood in Seattle that doesn't support at least one record store, its windows crammed with arty gatefold album sleeves – its racks stacked with an ever increasing stash of well-thumbed vinyl. With the opening of Sub Pop's Airport Store (subpop.com), Seattle has even started publishing a record store map to aid navigation.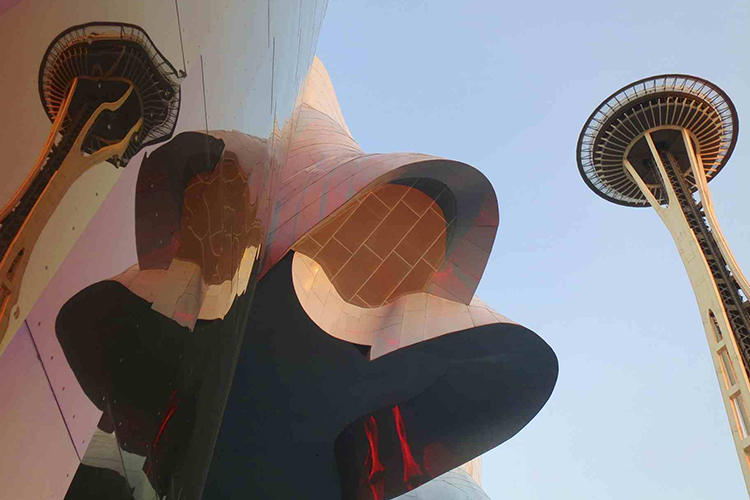 Begin your audio adventure at the EMP Museum, Seattle's temple of music that's housed in a futuristic building in the Seattle Center and supposedly inspired by one of Jimi Hendrix's smashed guitars. But, beyond the tourist sights, music in Seattle is primarily a grassroots affair. To get a true snapshot of the city's musical personality you need to sally forth to its neighborhoods to examine its bars, clubs and record stores.
Belltown
Slackers in flannel shirts once stage-dived in the rowdy clubs of Belltown where remnants of the city's grunge culture linger in places like The Crocodile, one of Seattle's most cherished live music venues. Located on the same block, Singles GoingSteady is a punk-specialist record store where you can hunt down that limited-edition Clash album with a giveaway single that has eluded you since 1981. The store also stocks vintage rock 'n' roll accessories – search its nooks and crannies for button badges proclaiming bolshie punk-era slogans, or cool Ramones t-shirts from some tour they undertook when you were still in diapers.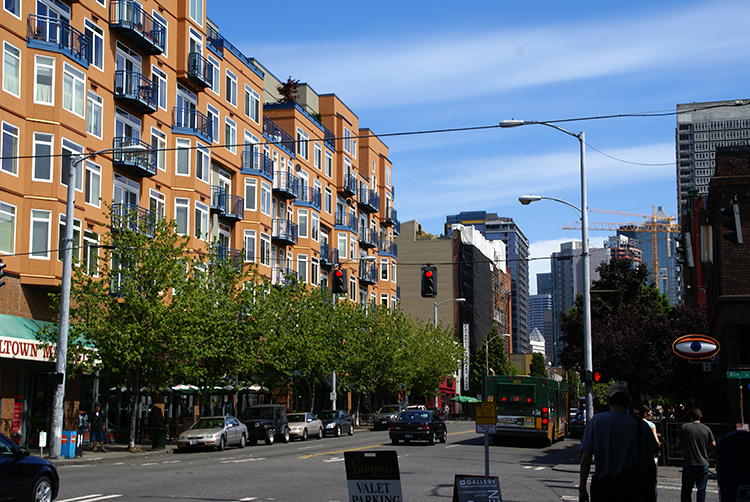 Capitol Hill
Hipster culture and its obsession with all things retro is often cited as a major reason for vinyl's comeback, so it's not surprising that Capitol Hill, Seattle's hippest neighborhood, supports numerous record stores. Voluminous Everyday Music (everydaymusic.com) covers the whole musical map from classical to jazz, and, true to its name, stays open 365 days a year. Bedroom-sized Wall of Sound (wosound.com) has a civilized, studious air and a penchant for avant-garde sounds. If you're into esoterica or weird musical subgenres such as 'Japanoise', this could be heaven. Porchlight Coffee & Records (porchlightcoffee.com) is a cafe that marries vinyl with that other Seattle addiction – coffee. Discriminating customers ogle their small but lovingly curated record racks as the espresso machine hisses in the background. Zion's Gate Records (206-568-5446; 1100 E Pike St) is a dustier, more unkempt store where some random rummaging will uncover dog-eared heavy metal, second- and third-hand Bowie and rare reggae 45s. All four stores are located on or around E Pike Street, an easy walk from downtown.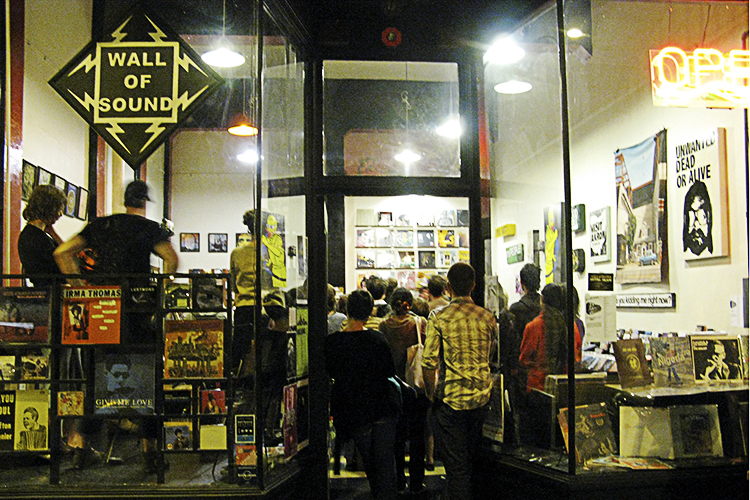 Ballard and Fremont
A former Scandinavian fishing village with a self-contained drinking and music scene epitomised by clamorous dive bars such as The Sunset Tavern, Ballard is the most independent-minded of Seattle's neighborhoods. During the daytime, music geeks gravitate to nearby Bop Street Records where a mind-boggling array of over 500,000 neatly arranged vinyl albums fill floor-to-ceiling shelves (ladders are required to reach the higher levels). On the same street Sonic Boom Records (sonicboomrecords.com) has a slightly less encyclopedic collection, but sells concert tickets for local venues and hosts its own live music most weeks.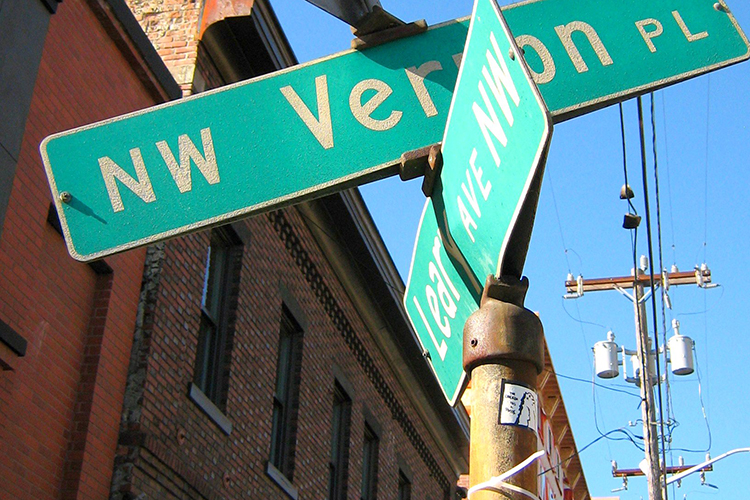 Two miles southeast of Ballard and accessible by bicycle on the salubrious Burke-Gilman trail, off-beat Jive Time Records in the equally off-beat neighborhood of Fremont prides itself in chasing rarities that no one else stocks. While you're in the neighborhood, take the time to contemplate Fremont's bizarre public sculpture, including a grimacing statue of Lenin.
West Seattle
In West Seattle a devilish mural of the latest Queens of the Stone Age album cover '....Like Clockwork' welcomes you to Easy Street Records, arguably the city's most multifarious record store, and reachable from downtown by water taxi from the waterfront. Pearl Jam once played a live gig here and the business continues to sponsor regular events. Inside, young kids with elaborate tattoos mingle with graying ex-punks under a montage of retro parking signs and old Nirvana posters. Proving itself to be an invaluable community resource, Easy Street has its own onsite café selling food, coffee and beer. The vegetarian 'Soundgarden burger' goes down nicely with a locally brewed Pike Place IPA as you imbibe Led Zeppelin at a bar-side listening station.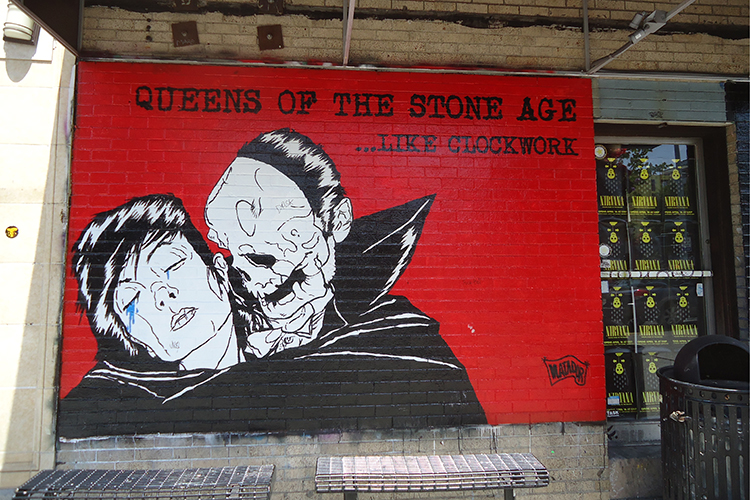 Although most Seattle record stores continue to stock CDs, all acknowledge that vinyl is the 'in' format – in many cases it's what keeping their businesses profitable. Growth in the last five years has been astronomical – up by 700% in some quarters – and newly pressed vinyl albums regularly sell out as factories struggle to keep up with demand. Jack White's latest LP Lazaretto was vacuumed up citywide within days. And it's not just nostalgic Generation X-ers who are buying up the stamped vinyl discs. Twenty-somethings too young to remember when vinyl was the primary music format are embracing the form in increasing numbers. Worldwide, vinyl's surge shows no signs of abating. Record Store Day in 2014 was the most successful to date outstripping the previous year's sales by over 50% with vinyl accounting for more than half the total. Stores have also recently started stocking turntables, both second-hand and new models. If you ditched your prized vinyl collection in 1989, maybe it's time to hit Seattle and buy it back – and get a candid glimpse of the city in the process. If you're too young to understand what the fuss is about, think of records as old jewels – personal, precious and strangely beautiful – and start collecting.
Brendan lives two hours north of Seattle and visits regularly for coffee, doughnuts, music and soccer matches. He has written Lonely Planet guides to Seattle, Cuba, Peru, Canada and Spain.