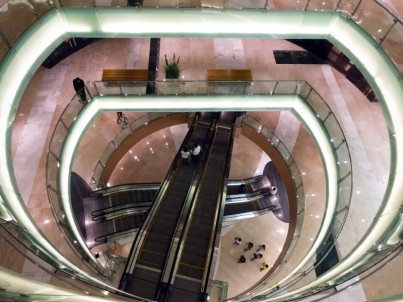 Shopping in Beijing is mainly about hitting the street markets or mega shopping malls. Virtually without exception, bargaining is the norm here and you should not even feel awkward when asking for a discount in a swanky, fixed-price store. Wangfujing and Xidan are the main shopping areas in the city and are near the center.
Souvenirs and Chinese antiques are good buys in Beijing, while leather and silk items - both at the markets and in the main stores -— are also hugely popular. In addition, Beijing is also big into fakes and if you are after some cheap goods, there are copied garments galore here.


Wangfujing
Featuring major malls and shopping streets, Wangfujing is the most popular shopping area in Beijing as it is in the city center near Tiananmen Square. The Oriental Plaza mall is the top spot here and there is also good opportunity for buying souvenirs and eating at food stalls.


Xidan
Xidan is hugely popular and loaded with department stores with fixed price, brand name goods. There are also markets here with fake, cheap clothing that requires bargaining, such as Xidan Market. This market is also good for eating and entertainment and is best seen at night.


Silk Market
Silk and cashmere clothing items are both popular here including jackets, shoes, hats, and handicrafts. The market is essentially a long, narrow street lined with hundreds of market stalls for haggling and bargaining. There are no fixed prices here.
Zhong Guan Cun
Those into computers and electronics should head for the Zhong Guan Cun area in the northwest of the city. All the latest pirated software can be had here, although vendors often don't speak a word of English.


Panjiayuan Jiu Huo Shichang
This area is in the southeast of Beijing and deals mainly in Chinese antiques. Bargaining is essential and you are best off going in the daytime. Be under no illusions that anything is the real deal here and haggle accordingly.


Jianguomenwai Dajie
Jianguomenwai Dajie is a fun part of town for shopping that also comes with many pleasant bars and pubs. It is colorful and features loads of quality hotels, restaurants, and salons, to boot, as well as mega shopping centers like the China World Shopping Mall.


Beijing shopping tips
Most markets require you to haggle. Of course, you don't have to but you will end up paying way over the odds if you don't. Just about everything is marked up considerably and you should aim for about 30 percent of the asking price. Be aware that returns and warranties are practically non-existent and that credit cards are rarely accepted away from the main stores.