Hunting with the Lisu
TIME : 2016/3/19 16:51:41
Down in the Nu Valley, in a remote western corner of China's Yunnan province, life revolves around the mighty Nu Jiang (Nu River). The river is usually turquoise except during heavy rains when mudslides from surrounding mountains turn it the colour of milky coffee. Nestled in the foothills of the Nu Valley and over 600 km west of Kunming, the valley's biggest town is Liuku. The town is rather unremarkable, and modernising fast, but it is a good base for exploring the surrounding Gaoligong Mountain Nature Reserve.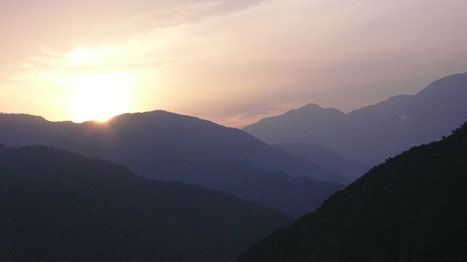 The major population group in the valley is the Lisu, one of the 56 officially recognised minority groups in China. The 2000 census puts their numbers at 700,000. Typically they are darker skinned and smaller framed than the Han Chinese. The men are lean and wiry; the women have broad smiles and are tough and stocky. At Liuku, my guide, Chuan Jianhua, came across as a no-nonsense, serious bloke but turned out to be a relaxed and funny companion, once the ice was broken ('I need to smoke. If I quit, I get sick', he kept telling me).
He takes me up to Ping An (Peace) Village in the Gaoligong Mountain Nature Reserve. The forest isn't lush by any means. From a distance, it appears thick, a blanket of green draped over the mountainside, but up close, the trees are sturdy but spindly. The hike up takes two hours. At the village, we meet up with a Lisu hunter, Ji Caifu. Mr Ji is a man of the forest: he has lived off the land for years and has the scars to show for it. Before the government banned hunting in the mountains, Mr Ji survived a bear attack, which left the bear dead and Mr Ji blind in one eye.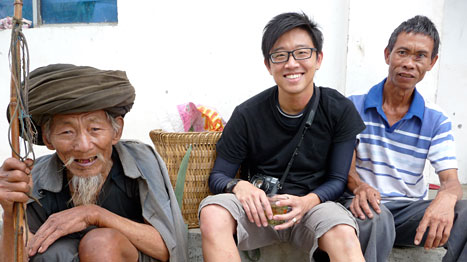 Mr Ji and Jianhua take me out to the forest. The Lisu truly live off the land. Every two steps my guides would reveal a new plant or bug that could be eaten or used for some medicinal purpose. Jianhua ripped out a tiny little root from the ground and broke open its bulbous base to reveal a tiny black grub. 'This is good for toothaches. You just put the bug between your teeth and chomp down.' There are plants which can be used as an anticoagulant. Another one is good for diarrhoea (you don't want to know how to use it).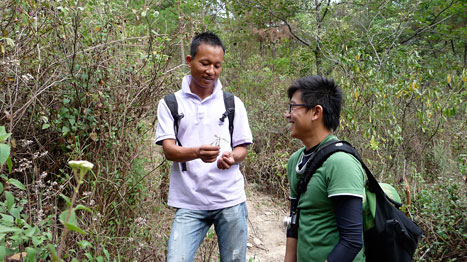 Aside from harvesting plants, we manage to capture cicadas and a 'stinky' bug, both great to eat fried. I also learn to load and fire a hand-made crossbow. The crossbow sessions are put into practice when Mr Ji takes me and Jianhua out to 'hunt' down some of the chickens roaming in his 'backyard'. Though not nearly as dangerous as a bear, the chickens are tricky to hunt, zipping up and down the hills and getting into the thick underbrush.