Come Compete In Rote Surfing
Rote Island to come alive with surfers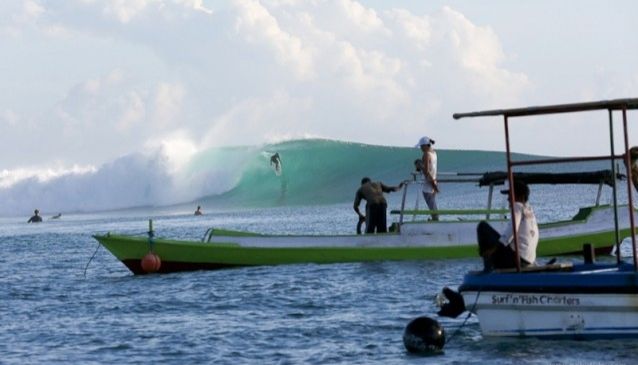 The government of Rote Ndao district in East Nusa Tenggara has confirmed the participation of surfers from 18 countries in an international surfing event at Nembrala Beach in Rote Island in November this year. At least 100 surfers are expected take part in the event, many with families or partners in tow.
Bo'a-Nembrala Development Committee decided that the surfing event will take place in the second or third week of November.
"Surfers and tourists from 18 countries in Asia, Europe, and America will come to Rote Island for the international surfing event in November, and this is an opportunity for us to introduce Indonesian tourism."
Arrangements have been coordinated with the East Nusa Tenggara Meteorology, Climatology and Geophysics Agency to ensure favorable weather and perfect waves for the international surfing event in Rote Island will be occurring.
"We are going to hold another meeting in August to prepare for this international event, and therefore, we have handed over the task to the Bo'a-Nembrala Development Committee to make the best possible preparations."
In the meantime, East Nusa Tenggara Provincial Tourism Office Chief Marius Ardu Jelamu expressed his complete support for the international surfing event at Nembrala Beach in Rote Island.
"We must be ready from now on to conduct repair and restoration work in the city and other tourist spots in order to attract the tourists and surfers who will come to participate in the international event," Marius remarked.
Marius noted that East Nusa Tenggara has several tourist attractions such as beautiful beaches, tourism villages, superb underwater life and the local culture.
"After participating in the international surfing event, the surfers and tourists will not return home directly. They will certainly stay on for several days to visit the other tourist attractions of Rote and Kupang across the water," Marius pointed out.
The south west coast of Rote is home to an array of world class surfing locations, from long winding lefts, to bone crushing rights. The western orientation of Nemberala Bay offers exposure to the same south and south-west swells that pound the Indonesian shoreline from March to November, while its orientation ensures offshore conditions all day in the prevailing South East trades, with light to variable conditions in early and late season and stiffer winds in July and August. All the main spots are within easy access of Anugerah Beach Resort, either by boat or by land.

Diving and Marine LIfe
The island of Rote is also one of Indonesia's new frontiers in dive exploration, home to a diverse array of dive sites all around its expansive coastline, combined with a handful of offshore islands, all bursting with new spots to explore. Despite the prevailing south-west swell in dry season, there is always somewhere to go within an hour's boat ride from Nemberala, and clients can add diving to the fantastic selection of activities that already exist on this tropical island jewel.
Anugerah Surf and Dive Resort offers the only dive school on the island, with a full range of dive courses, equipment and facilities, including dive boats, a training pool and PADI certified instructors. Rote is the ideal place to enjoy a complete ocean experience.
Rated **** by WorldDivingReview
The family owned Anugerah Surf and Dive Resort has been accommodating surfers since 1995. It has become the most popular resort on Rote, due to the friendly atmosphere, personal service, unequalled location and reasonable prices. Anugerah means "Blessed" or "Grace" and the expression is highly appropriate, for guests and owners alike, who are blessed indeed to spend time in this truly unique corner of the world.
Price is Rp 500,000 for single occupancy; Rp 800,000 for double/twin occupancy.
More accommodation for surfers on Rote Island.
Buy Now, enjoy later.
Building land is available for sale-long lease on Rote Island. Contact Island Properties before your departure. The team on Rote will then be happy to show you what is available on this unspoilt island.
Watch Rote surf on Youtube.