Bali Retreats
TIME : 2016/2/20 11:33:25
Bali Retreats - Floating Leaf
Yoga, Wellness, Arts, Culture, Dance.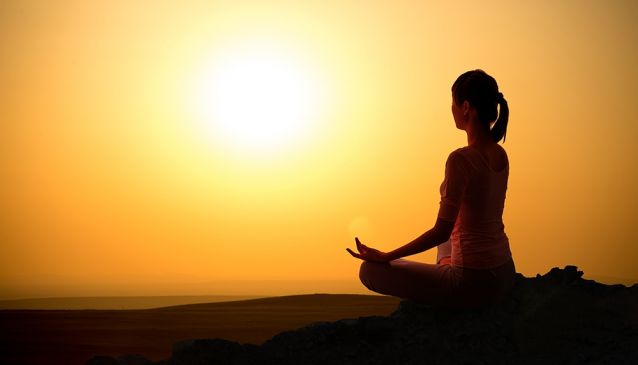 Floating Leaf Eco Retreat's Wellness and Yoga Retreats at Sukawati, north of Sanur on the Bali South-East Coast, are unlike others in that they combine authentic Balinese culture, traditional healing, expert spa treatments, philanthropic opportunities and holistic wellness with your yoga instruction course. Come alone and make friends, with your own group, or join an upcoming retreat. Having watched the development of the Retreat from a building site to its present form, with its unique "Floating Leaf" roof covering the upstairs arena, to the magnificent pool and Koi pond, to the first-class accommodation, the writer can recommend this Retreat Centre and the loving couple who run it. Retired, prize-winning Professor of Photography Michael and his lovely Balinese wife Putu sure know how to "lay on" the best Balinese welcome.
Some retreats still have spots available:
03-09 Nov -
The Path to Happiness Retreat
17-23 Nov -
The Path to Happiness Retreat
18-24 Dec -
The Path to Happiness Retreat
Retreats in 2015
4-17 Jan -
Organic Permaculture Design and Certification Course
18-23 Jan -
Bali Yoga Retreat with Tomomi Kojima
1-7 Feb -
The Path to Happiness Retreat
8-14 Mar -
Bali Yoga Retreat with Patti Gough
11-15 Mar -
Bali Healing and Cultural Retreat with Roy Holman
15-25 Mar -
Purify Body Mind & Soul With Hatha Yoga
31 May – 6 Jun -
The Soulful Womans' Bali Retreat for a Kick Ass Life
22-30 Jun -
Balancing Bliss in Bali: Vinyasa Yoga Retreat with Melody Clark
9-15 Sep -
The Neshama Project Bali Yoga Retreat
7-21 Nov -
Level II Yoga Training in Bali with Banyan Gallagher
18-24 Jan 2016 -
Mirror of the Heart Alchemical Retreat by Wendy Tremayne
Keep an eye out for several more exciting announcements yet to come.
Bali Yoga Retreats
You don't need to have a group to enjoy Floating Leaf; individuals are welcome as well. Let the Team design your personal "Ultimate Bali Experience". Just visit the special packages page to check availability to experience Floating Leaf Eco-Retreat on your own or with a small group.
Comments
"In our minds this resort is without a doubt a 'Must Do' on our list of where to practice our Yoga during 2014." -
Treetop Yoga International
"Bali Floating Leaf Eco-Retreat is an amazing Over-the-Top Health Getaway. Guests at Floating Leaf have the opportunity to stay in eco-villas and an open-air yoga center, which allows you to practice your poses in front of a stunning ocean view." -
The Weather Channel