Follow Me Around Tokyo, Japan! A 4-day journey to Shibuya, Tsukiji, Alice in Wonderland Cafe, Arabian Rock, Shinjuku by singaporean beauty vlogger roseannetangrs.
Day 1 – Arriving in Tokyo and late dinner in Shinjuku
Landing at Narita Airport in the afternoon she caught a Airport Limousine Bus to Keio Plaza Hotel in Shinjuku. Nice walkaround of the 4* hotel including the room.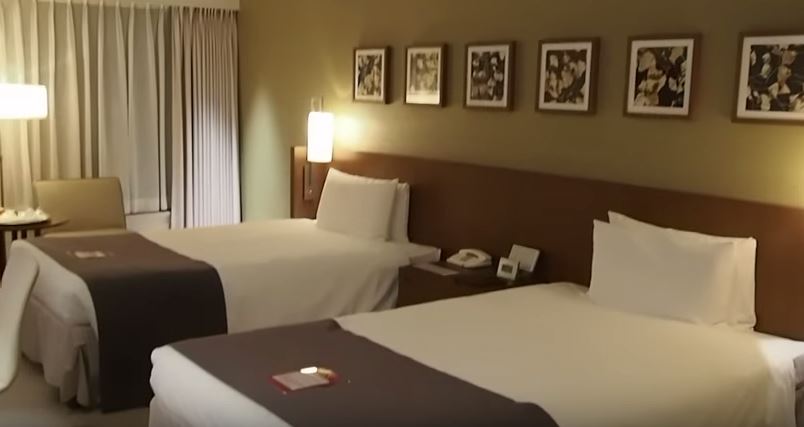 The hotel does neat themes like pajama parties etc so ask the hotel concierge what the theme events are going to be.
There are some character themed rooms as well during different times such as the Hello Kitty room at the Keio which are pretty cool, and very popular so book well in advance!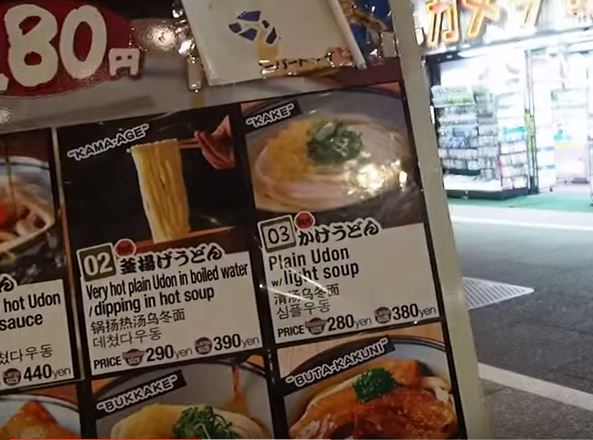 It was now evening so off to Shinjuku to find something to eat for dinner. Strolling around Roseanne found a udon place with a sign showing all the popular udon with description in Japanese and English. Udon with tempura sweet potato was amazing!
Day 2 – Shibuya and Tsukiji
Roseanne started off with a meeting at Make It & Co. at their Ginza store where she previewed some of their 100% natural, high-quality products, famous for their face and body wash and cleansing and essential oil products, very popular with Japanese and UK celebrities.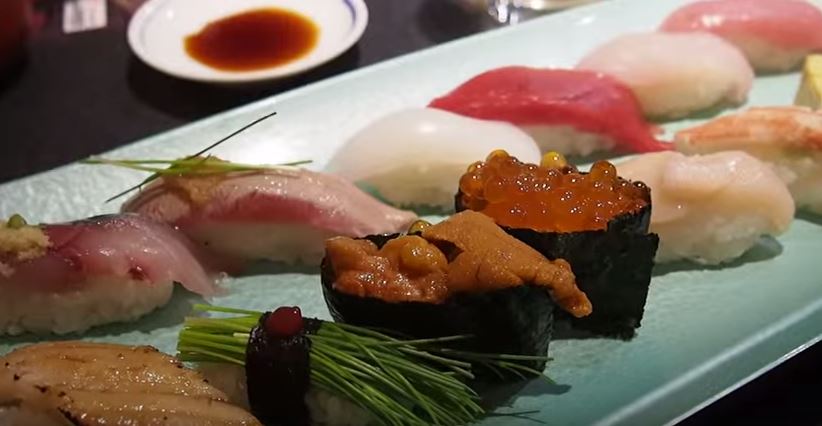 For lunch they went to Shinjuku fish market, a famous fish market in Tokyo for sushi.
After lunch Roseanne went to Shibuya via the Metro and her first stop was to visit the famous Hachikō statue there.  Hachikō ハチ公 was an Akita dog who is remembered for his remarkable loyalty to his owner which continued for many years after his owner's death. Hachikō is known in Japanese as chūken Hachikō (忠犬ハチ公, "faithful dog Hachikō").
Slowly making her way to one of the main fashion malls/towers in Shibuya, Roseanne made it to Shibuya 109, the iconic fashion mall is located at the heart of Shibuya, one of the world's most famous crossings and located just across the street from Shibuya Station. Gyaru teen girls with tanned skin and big blond hair love 109. It has mini-skirts, high heels, wigs, nail chips, and everything else that they can dream of, at a reasonable price.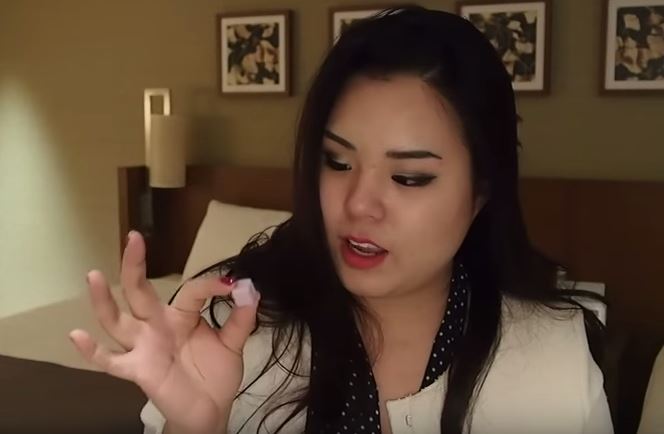 Making her way back to the hotel, she bought a variety of interesting Japanese snacks and had a good time sampling the goods!
Day 3 – Shinjuku and gardens
Imperial gardens presented a lot of walking, a map would have probably helped, and the chance encounter with Japanese plum (ume) trees flowering.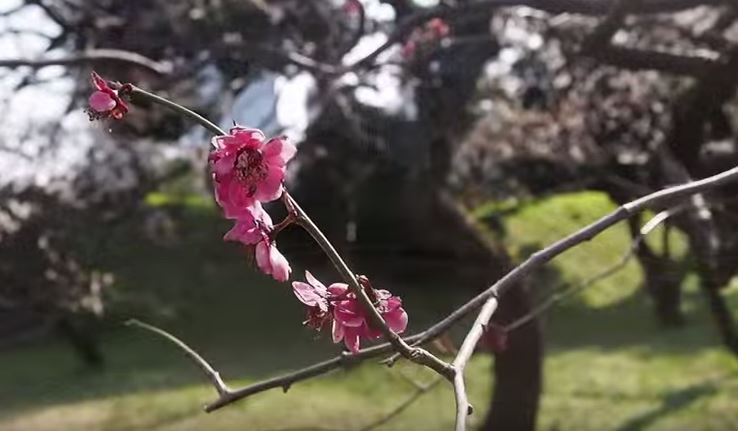 After a lot of exercise, and a little grumbling, Roseanne was off to Monbebe Dress Up Studio where they turn you into a kawaii Japanese princess with makeup, wigs, clothes and a photoshoot.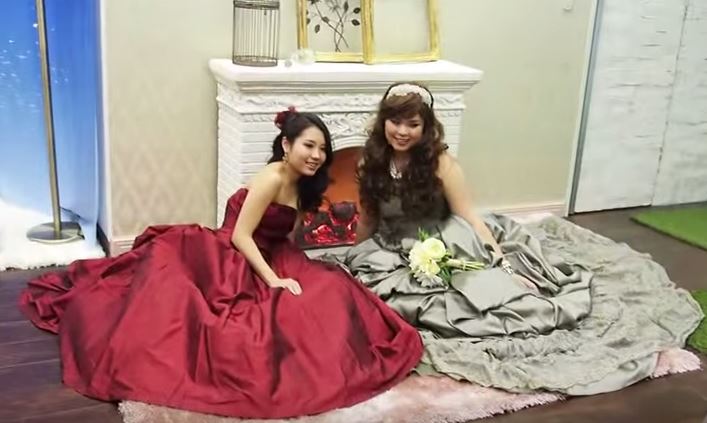 With photos done, spa time at the Keio Plaza Hotel! Rested and pampered, dinner at the Alice Fantasy Restaurant. This was very cute, the cafe is done up like Alice in Wonderland's world and all the waitresses are dressed like Alice.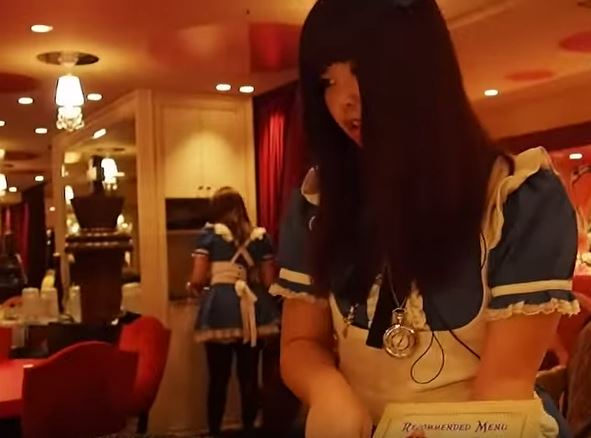 Menu is Alice themed as well and it is like a work of art itself, so cool. Roseanne had a cute meal with dessert, it was presented so nicely seems a shame to actually eat it.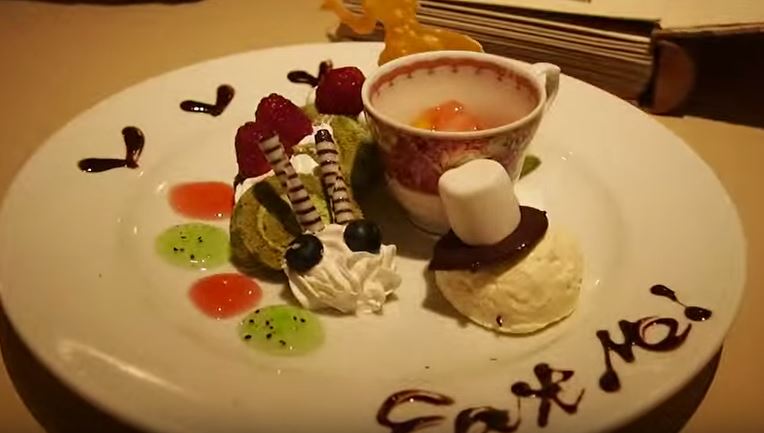 After dinner, a stroll though Shinjuku was in order. A giant gaming arcade had a wide variety of photobooths where you can take really cute photos which she did with her friend.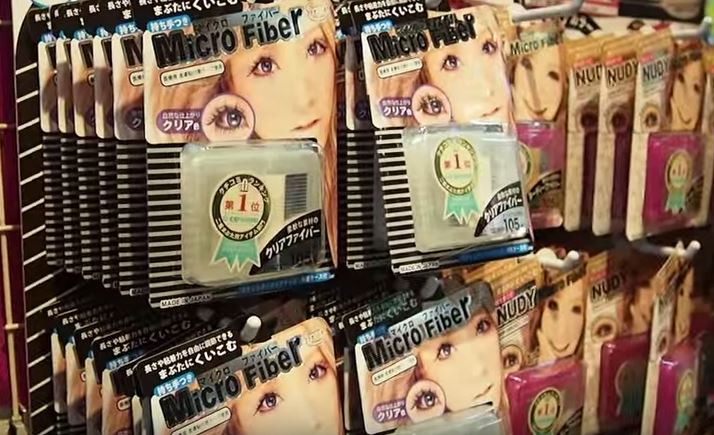 After that, a must-see stop was the 24 shopping centre with has a pretty well all the popular Japanese cosmetics, including some eye effects like a popular tape that gives your eyelid a double-fold like a caucasian naturally has which is popular in Japan.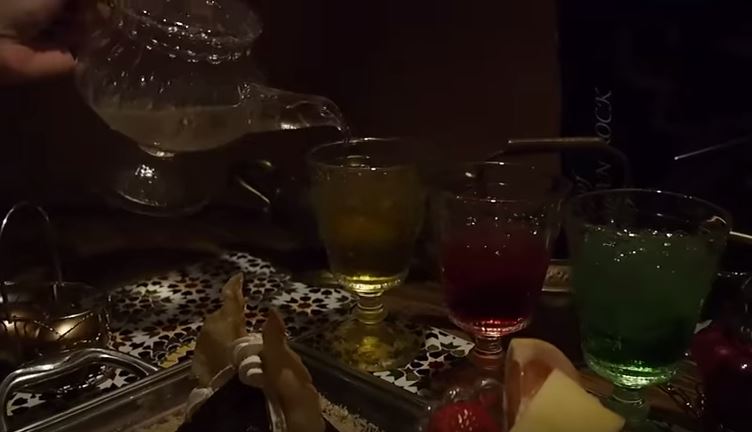 To wrap up the night, drinks at a popular theme restaurant, Arabian Rock sounded good. This is a huge place with an Arabian, Ali Baba like times with all the staff dressed in costume and most of the female serving staff wear belly-dancing costumes. The menu is all in Japanese so you have to go by the pictures but if you are daring this is a really neat place to visit.
Day 4 – Meetings and Goodbyes
Roseanne met with company reps from Albion, a cosmetics company with high-end products popular in Japan and available in Singapore as well. The Skin Conditioner is a all-around miracle worker. She also met with 24H-Cosme and Dr. Ci:Labo reps.
After that, back to Narita by train and goodbye Japan!
Some Links:
Keio Plaza Hotel – http://www.keioplaza.com/
Monbebe Dress Up Studio – http://monbebe.jp/
Make It & Co. – http://mic-asia.com/
Albion – http://www.albion.co.jp/en/company/history.html
24H-Cosme – https://www.24h-cosme.jp/
Dr. Ci:Labo – http://www.ci-labo.com.sg/
Alice's Fantasy Restaurant http://www.alice-restaurant.com/
Arabian Rock http://www.arabianrock.jp/