Chara continues on her journey in Okinawa with two final days in the Yaeyama Islands of Kohama & Ishigaki and then back to the main island of Okinawa. Her lovely HD video has both Japanese and English captions so it is easy to follow.
Chara left Taketomi island by ferry and took a connecting ferry via Ishigaki island to Kohama island where they booked a snorkeling tour at a shop to Hama island called "Maboroshi (Phantom) no Shima (Island)". It is called this as the island disappears at full tide.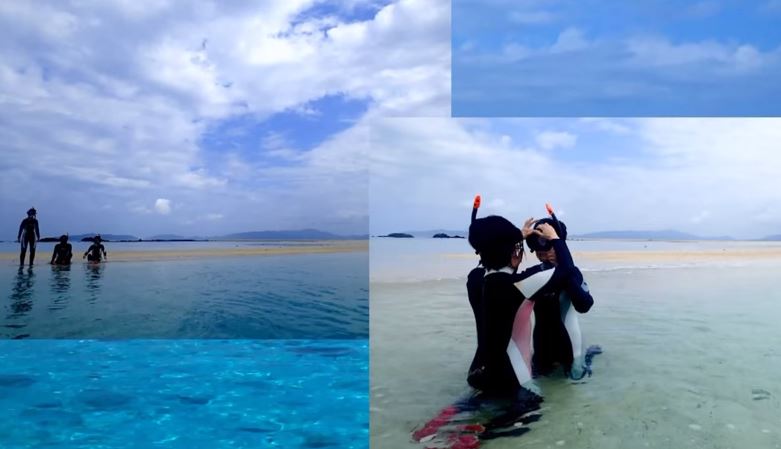 After Chara and friends finished snorkeling, shop owner and his wife took them out sightseeing on Kohama island.
Having such a great time, Chara decided to stay on Kohama island and caught the ferry back to Ishigaki island to pick up her luggage. The hotel room was more of a condo, with spacious living room, dining area and bedroom. Very nice.
Visit Japanesesearch's Great deals on Hotels in Ishigaki!
After dinner she went to a bar near her hotel and had (of course!) awamori and Sanpin tea which is Okinawa's tea and chatted with the owner until late into the night.
The brilliant starlight was enjoyed. You can see why the southern-most observatory in Japan is on Ishigaki Island. With the closeness to the equator and then low levels of light pollution the skies are amazing.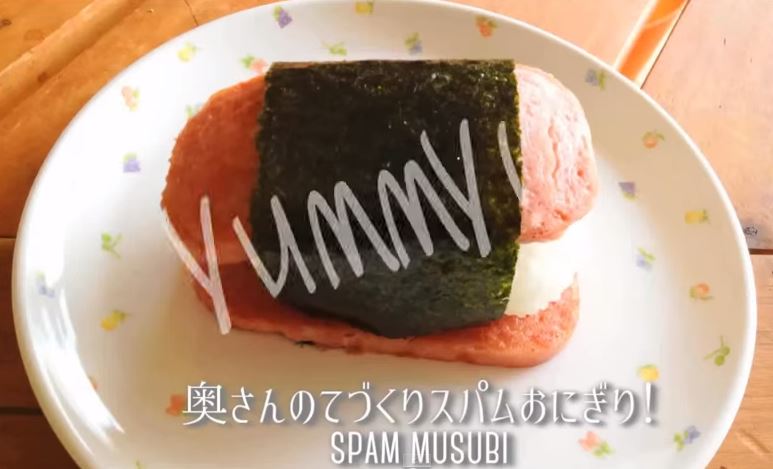 When in Okinawa.. enjoyed a yummy spam musubi for breakfast which sounds pretty gross but is really good! To burn off the spam, Chara walked around the island ended up at the UFUDAKI viewing platform which you can climb to on a few different routes depending on your levels of physical ability.
There was a tour group there so Chara eavesdropped on the tour guide's talk who pointed out the islands you could see from the viewpoint, Kayama island (uninhabited), Ishigaki island, Hama island, Taketomi island, Kuro island, Yubu island and Iriomote island. It was so enjoyable with the view and the refreshing breeze an hour went by very quickly.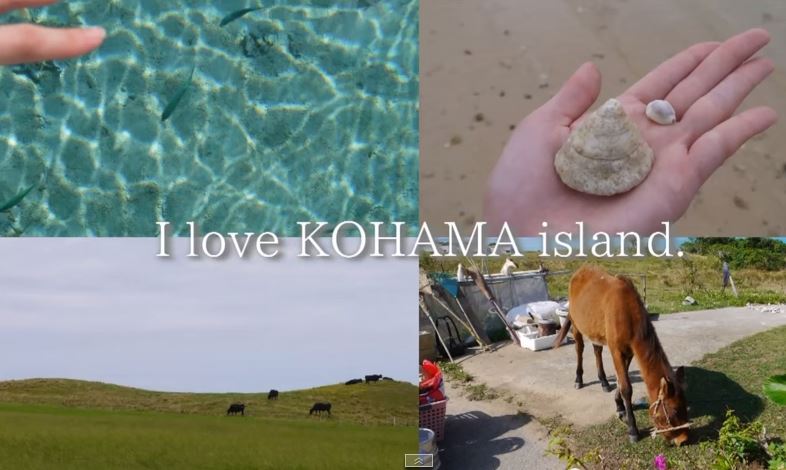 She loves Kohama's relaxed atmosphere and kind people and would come back anyday!
Visit Japanesesearch's Great deals on Hotels in Ishigaki!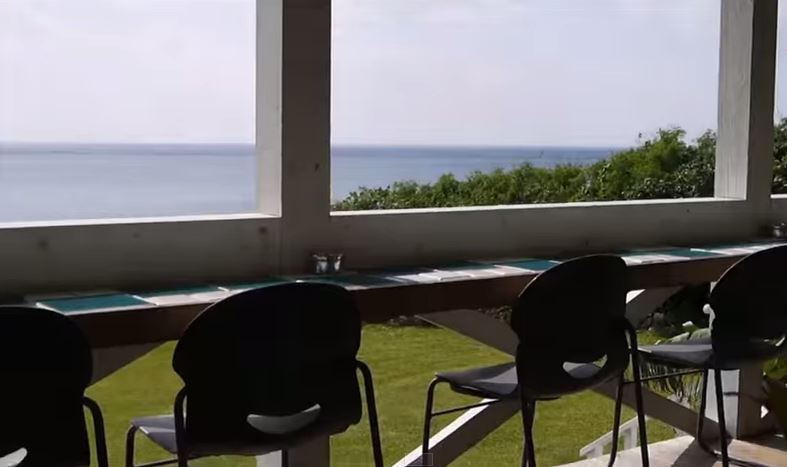 Catching the ferry back to Ishigaki, Chara went to lunch at the Natural Garden Cafe PuffPuff which was not open until 11 am so waited for opening on the beach in front. A beautiful heron was catching its own lunch from the tidal pools on the beach. Once the cafe opened and seated by the wide open windows with a stunning ocean view, a local Okinawan delicacy, Taco Rice with a few side dishes.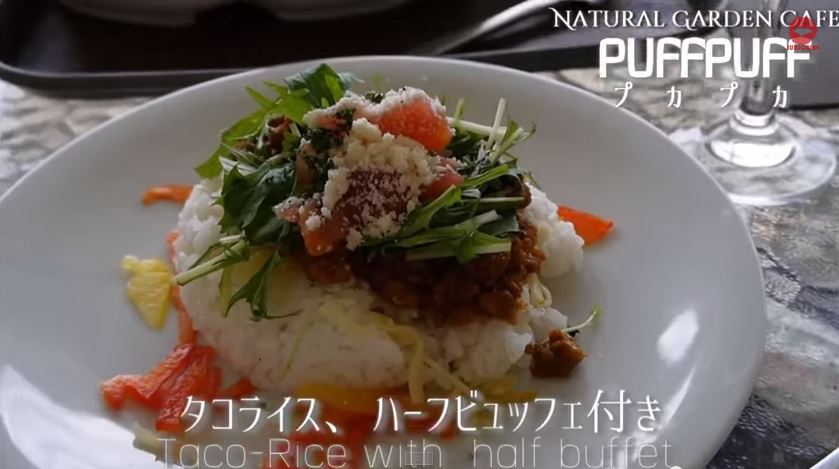 Taco rice タコライス consists of taco-flavoured ground beef served on a bed of rice and often comes with shredded cheese, lettuce, tomato, topped off with salsa. It is a very common meal in Okinawa and even KFC put it on their menu throughout Japan in 1996, and Yoshinoya (nationwide gyudon restaurant) serves it in the chain's restaurants in Okinawa prefecture since 2004.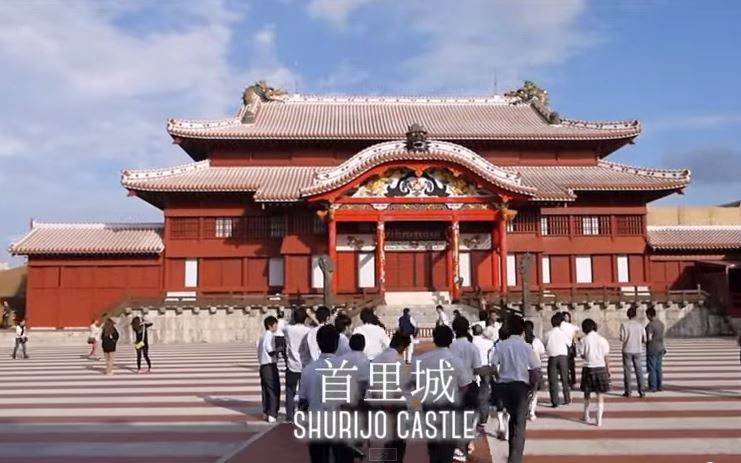 Unfortunately the trip was over and Chara said goodbye to the Yaeyama Islands and flew the hour flight to Naha from Ishigaki island where she rode the YUIrail, Okinawa's monorail, to Naha City and visited Shurijo Castle then off to Kokusai street for shopping and a burger at A&W.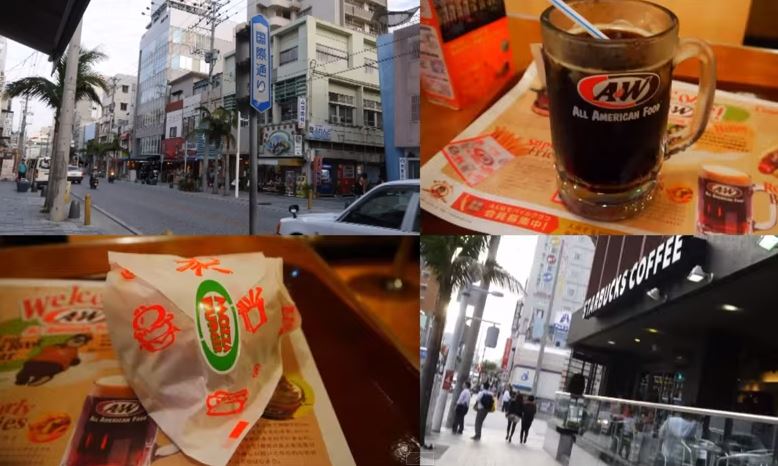 Later in the night Chara and friends departed Naha for home. What a great trip!
Read more on Week in Okinawa Day 1-2 and Week in Okinawa Day 3-4.
Visit Japanesesearch's Great deals on Hotels in Ishigaki!