Sapporo Grand Hotel is a beautiful 5-star hotel built in 1934 as the first European-style hotel in Hokkaido. Front staff have, besides Japanese, English and Korean language skills. We found their English was perfectly fine to communicate through our stay here so no qualms in recommending this hotel for English only speakers. Starbucks is in the lobby so we felt at home immediately!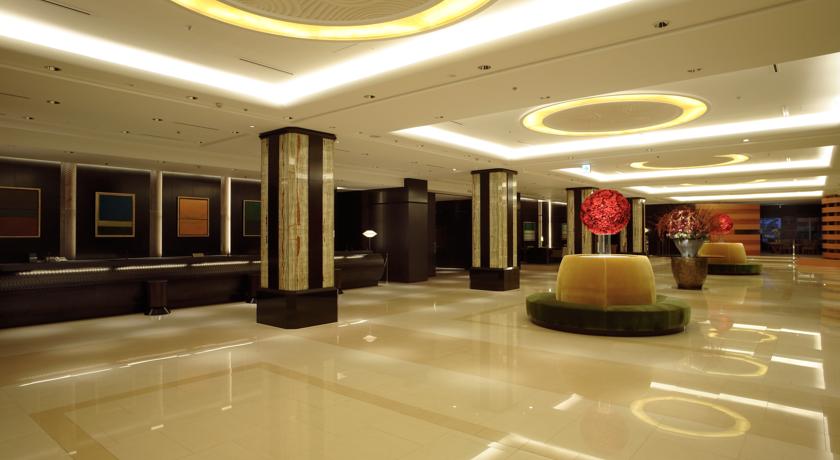 From New Chitose Airport it takes about 36 minutes to reach by JR train line the JR Sapporo Station. It is a 5 minute walk from JR Sapporo Station via a underground connecting tunnel, perfect to avoid the snow and rain! Take exit number 8 of Sapporo Ekimae-Dori Underground Passage which links Sapporo Station and the Odori Station, midway through the wide well lighted tunnel signs will guide you directly to Sapporo Grand Hotel which enters the basement of the East wing of Sapporo Grand Hotel. It is about a 3 minute walk from Odori Station which is part of the Sapporo subway line.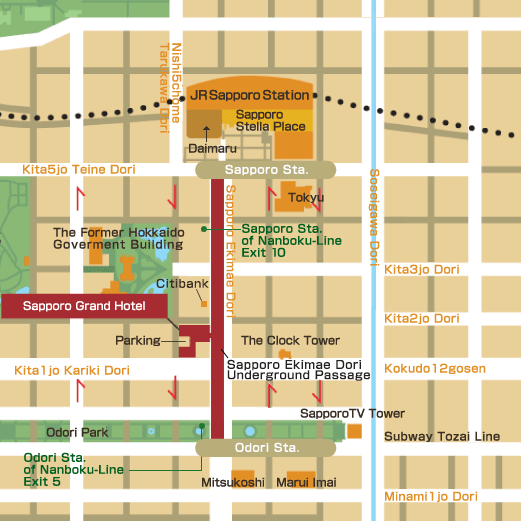 A wide variety of rooms and configurations are available in this 504 room hotel operated by Granvista Hotels & Resorts. Rooms at the Grand Sapporo Hotel are air-conditioned and equipped with a TV and a refrigerator. A work desk, slippers and toiletries are provided. Free Wi-Fi covers the entire property. One child under 12 years stays free of charge when using existing beds. We stayed in the Grand in Grand deluxe rooms which are very nice, spacious & with a great garden view.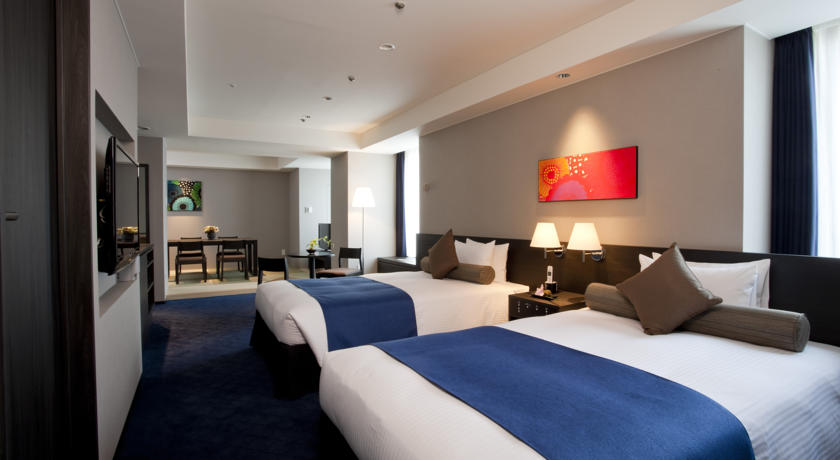 Guests can enjoy a massage or a beauty treatment at the spa and relax at the sauna facilities or access the well-equipped gym. The hotel has a Memorial Library, which also serves as a museum. Ski storage as well as ski equipment are available for rent at the hotel.
The concierge at the Sapporo Grand Hotel is very good and has great suggestions for dining around the city, local-style and even can help write down in Japanese some of the menu items to make our ordering easier for waitstaff that did not speak English. Not sure if she went above and beyond with us but we were thrilled with the service. She also assisted us with arranging transportation on the White Liner coach to go to the Niseko ski resort, and the bus can pick up from the hotel lobby.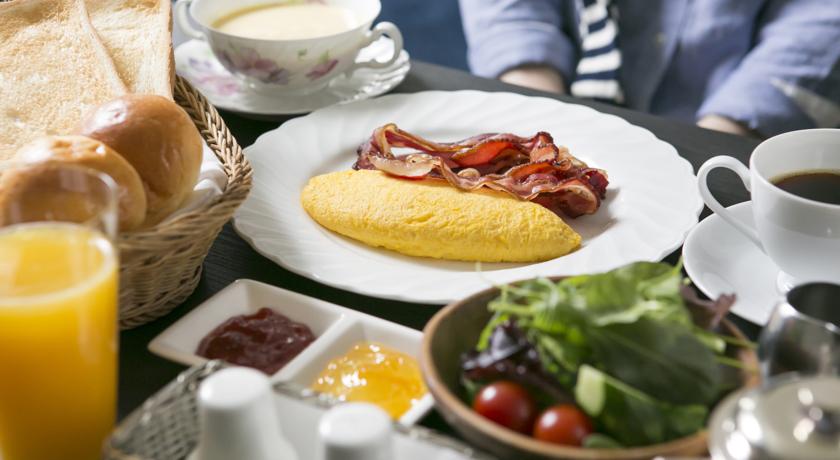 Sapporo Grand Hotel offers 7 dining options, fresh seafood, fine wines and international specialities are available at Sapporo Grand's restaurants. Here is a tip, guests eating the buffet breakfast will receive a discount if they inform the front desk before going to the restaurant first.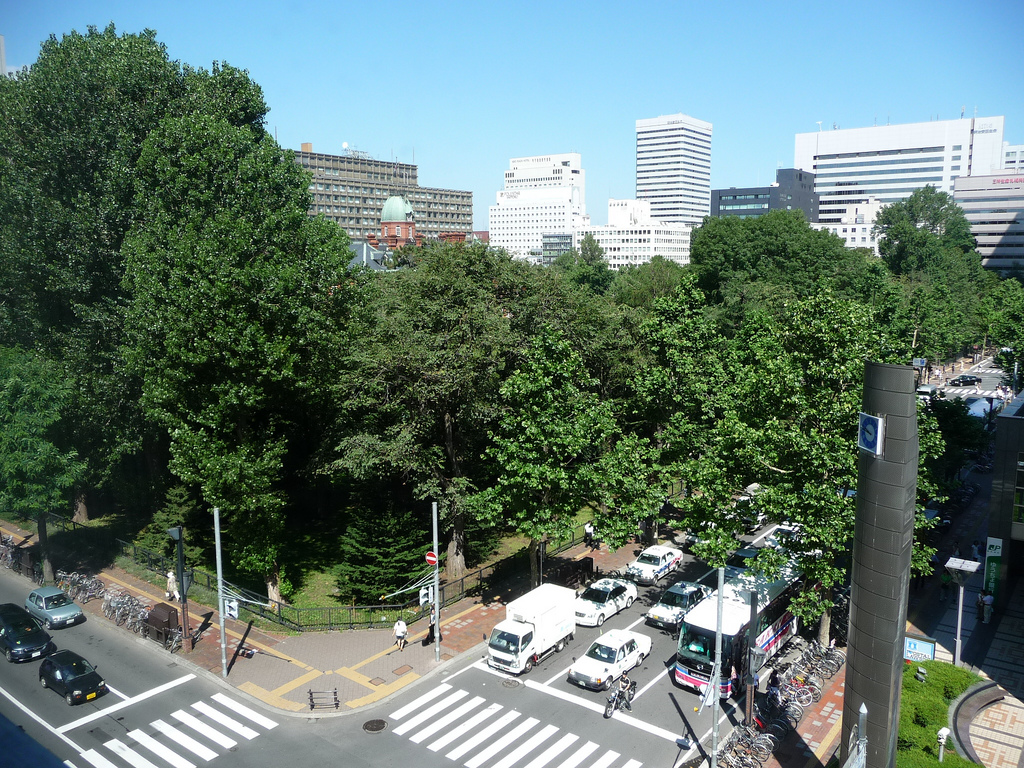 The Northern Terrace Diner restaurant serves authentic French cuisine in a classy, bistro setting and has a dessert buffer
Japanese dining at 'Waraku' offers a fusion of Japanese spirit and modern flair with a aim to highlight the top-quality local produce of Hokkaido.
Kokaku offers creative ideas for new recipes for Chinese cuisine.
The more casual 'Big Jug' restaurant has chef's special menus with fresh ingredients form Hokkaido as well as draft beer directly from the factory, local sake, wine, and shochu, a must try for anyone who has not savoured this lovely drink.
'MIZAR', is a comfortable cafe just beside the main lobby, offers excellent coffee, fresh fruit juice, and seasonal desserts,
'Old Saloon 1934' bar and lounge recreates the atmosphere of the American East coast in the 1930's, and has over 600 kinds of cocktails set to classic jazz music.
'Bar Caravel' was designed with a motif of a cabin of vessels in the Age of Discovery. Port anyone?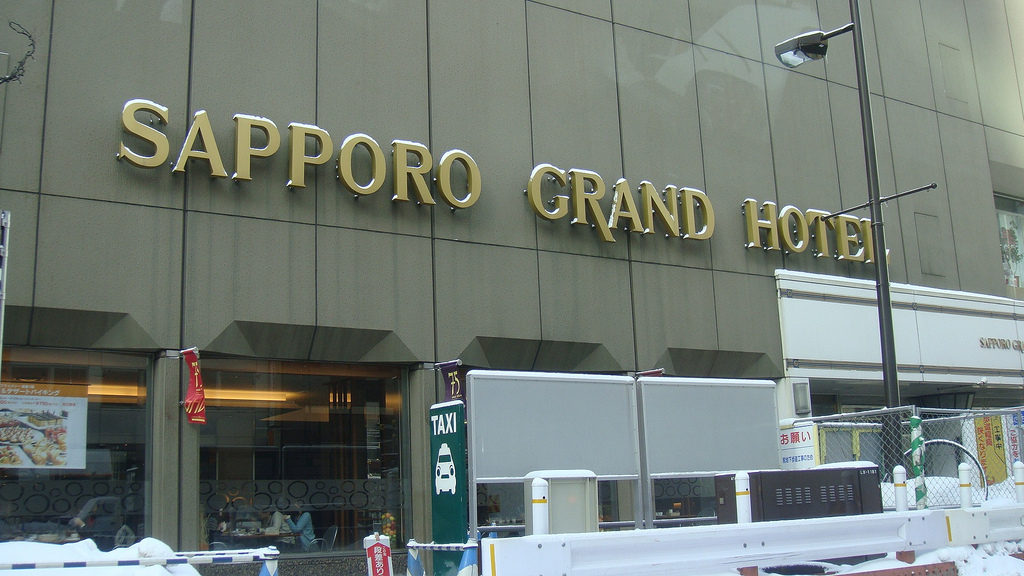 Sapporo Grand Hotel is a 2-minute walk from Sapporo Clock Tower, Odori Park and the Sapporo TV Tower. 14 minutes away by foot, the lively Susukino entertainment district which goes non-stop until the early morning can be easily explored. The hotel is perfect to go to the Sapporo Snow Festival as many of the venues are within walking distance or easily reached by subway. Kokusai Ski Ground is a 1-hour drive away.
Check in From 15:00 hours, check-out by 11:00 hours.
For availability and special room rates, visit booking.com at http://www.booking.com/hotel/jp/sapporo-grand.en-gb.html?aid=370277
Address is 060-0001 Hokkaido, Sapporo, Chuo-ku Kita 1-jo Nishi 4-chome
photos by: tomislavmedak & David McKelvey