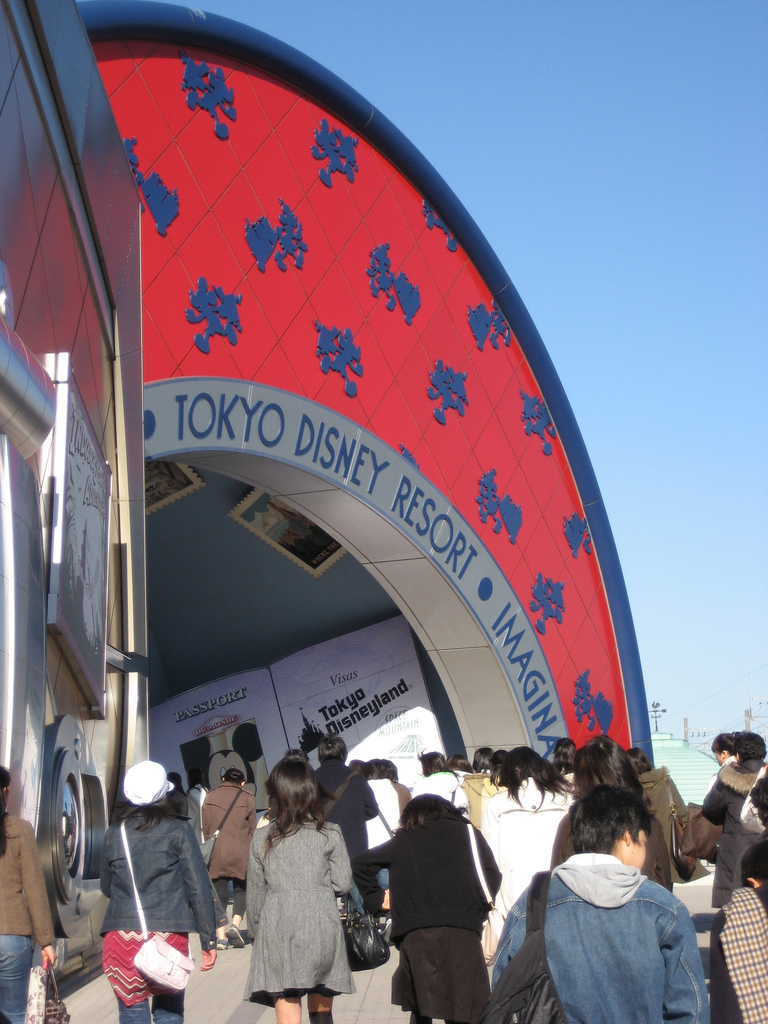 Tokyo Disney Resort is much more than just an amusement park. Tokyo Disneyland and DisneySea are next to each other, providing the visitor a range of theme areas to choose from. Multi-day tickets can be used at both parks, maximizing your time at the places you most enjoy. You can reach the parks via shuttle bus or by public transportation.
The JR Maihama Station is conveniently located for easy access, and serves the JR Keiyo and Musashino lines. There are many transportation options to reach Disney Tokyo.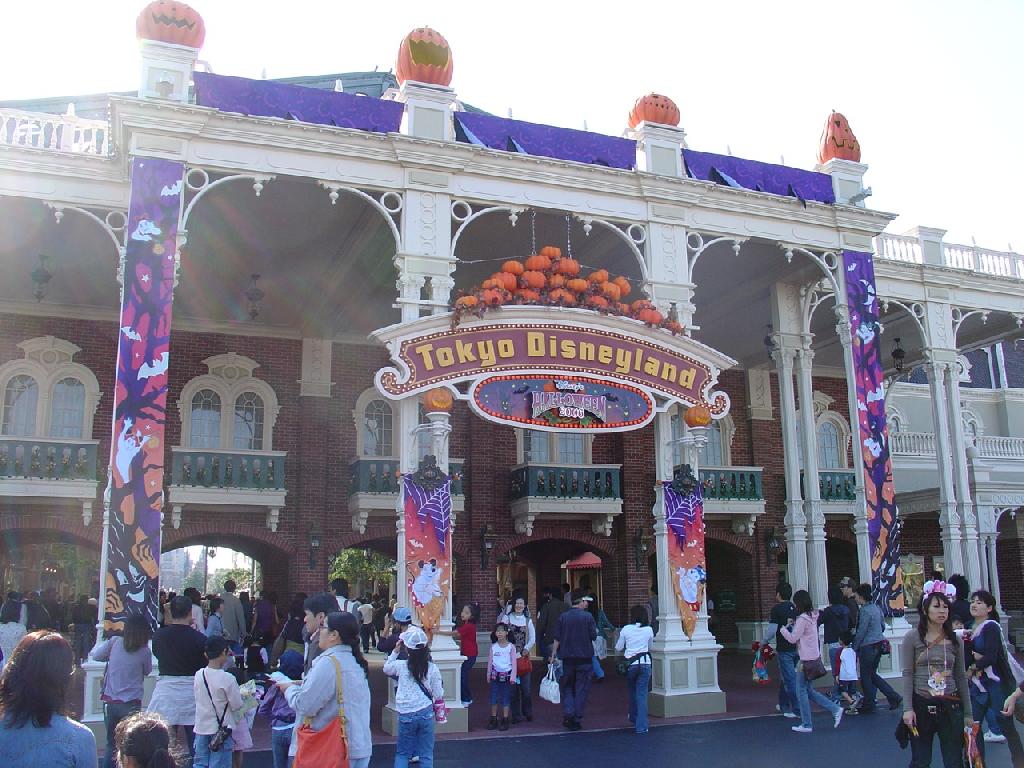 To your left as you exit the station you will see the Tokyo Disney Resort Welcome center, which has the most up-to-date park information. There are counters to help with the Disney Official Hotels, providing pre-check in, baggage delivery, and hotel information. The various counters have different times, but the park information desk is open from 7:30 am to 7 pm.
Continuing to you left, you will see Ikspiari, a large shopping complex with over 140 shops, a cinema, and performance stage. Individual stores may have different opening times, but the usual hours for the center are 10 am to 11 pm. This is a convenient place to stop for a meal or pick up items you need if you are staying at the resort hotels. On the first floor of Ikspiari is the Ticket Center, which has park information and advance ticket sales.
You can ride either the shuttle bus or monorail to get close to the entrance of Disneyland and DisneySea. The bus and monorail will also take you to Bayside Station on the opposite side of Disneyland, where the Disney Genuine and Official hotels are located. Genuine hotels are those owned and operated by the company that holds the Tokyo Disney licenses, so these hotels are heavy on classic character themes and decor. The Official hotels are branches operated by other, highly-respected chains. They do not have as much Disney influence, but are family-friendly with their own unique themes.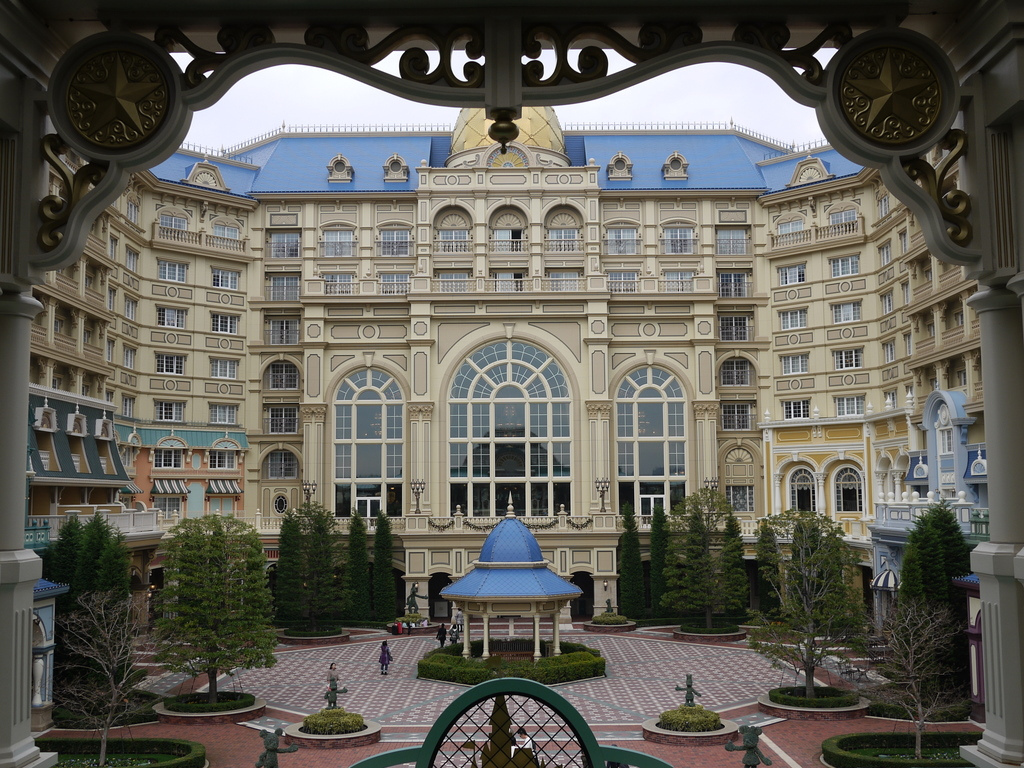 When you leave, don't forget to stop by the building next to Maihama Station that looks like a suitcase and hatbox. This whimsical structure houses Bon Voyage!, a huge store featuring souvenirs from both DisneySea and Disneyland. It has creative displays with favorite characters, so stop by for a look even if you do not plan to buy anything. This is a great place to pick up your souvenirs before leaving the resort. Bon Voyage! is open from 7:30 am to 11 pm, but hours may change depending on the park closing times.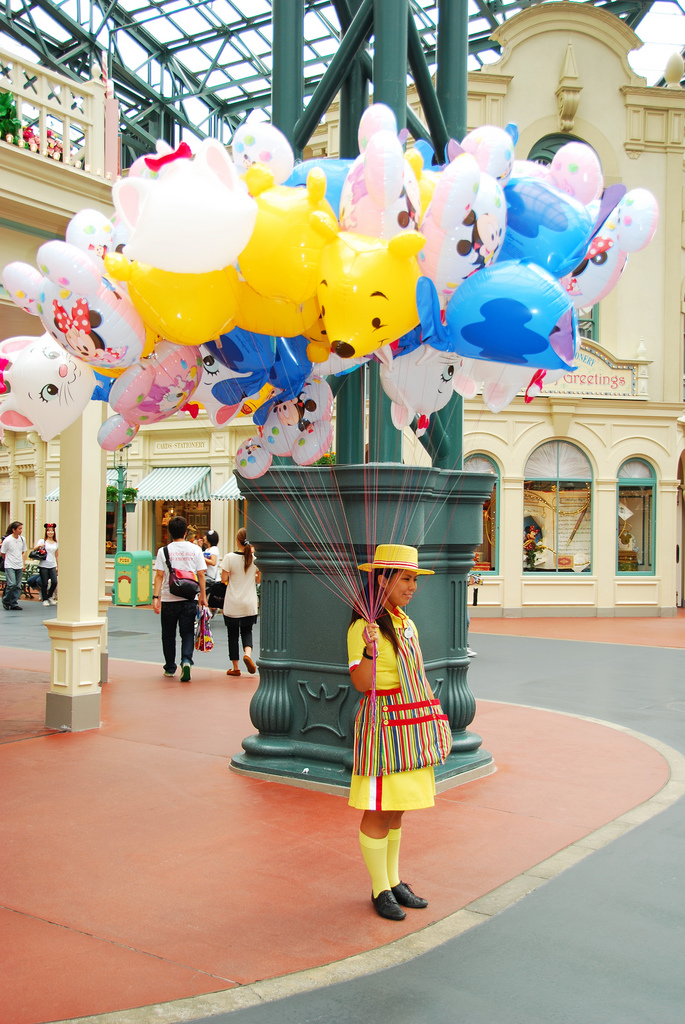 There is a whole lot to see and do at the Disney Resort. Consider a stay at one of the hotels so you can really enjoy all the features it has to offer. The official website is: http://www.tokyodisneyresort.co.jp/en/about/rh/index.html
photos by: bryansblog & SolGrundy, e_chaya, gwaar