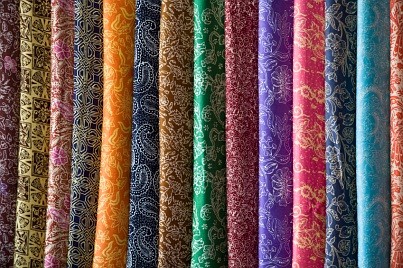 In recent years, Langkawi eclipsed Penang as Malaysia's duty-free capital. Today, the entire island overflows with grand-scale duty-free malls offering some of the best prices Malaysia has to offer on alcohol, chocolates, tobacco, perfumes and designer fashion.
The best shopping options are in Kuah Town, but each of the outlying resorts has their own collection of boutiques along with one or two duty-free outlets. All of these shopping options are the perfect counterweight to Langkawi's many nature-based attractions, and the abundant air-conditioning is an added bonus.

But beyond the veneer of modern shopping, Langkawi continues a few of Malaysia's age-old traditions. Batik is made in a few of the handicraft centers, and shoppers have ample opportunity to pick up all manner of hand-made goods. There are also a few night markets in operation.


Kuah Town/Jalan Kelibang/Langkawi Parade
This shopping mall, along with its neighbor Langkawi Fair, is the epicenter for duty-free shopping on the island. These two combined form the greatest one-stop duty-free outlet on Langkawi. For short-term visitors, this is the place to find all of your merchandise under one roof.


Kuah Town/Jalan Padang Matsirat/Teow Soon Huat
Another of Kuah Town's duty-free shops, Teow Soon Huat is popular, but inconveniently located. The upshot is that visitors can make an afternoon of shopping here, as there are 60 separate shops and 12 restaurants onsite.


Kuah Town/Pantai Cenang/Temoyong night market
This night bazaar on the beach in Kuah Town is the best Asian market on the island. Heavy tourism leads to inflated prices, but half the fun of buying electronics, name-brand knockoffs and souvenirs here is the chance to bargain your way to a deal.
Mukim Kedawang/Zon Pantai Cenang/Zon Duty-free Shopping Complex
Next-door to Underwater World Langkawi is this duty-free behemoth. Electronics, sweets, alcohol and tobacco are the main attraction, all at tax-free prices.


Mukim Bohor/Jalan Teluk Yu/Craft and Cultural Complex
This handicraft complex is a few miles outside of Kuah Town, and boasts Langkawi's most comprehensive collection of handmade goods. Popular items include wood carvings, metalwork, textiles and ceramics. A bonus for shoppers is the chance to sit in on an exhibition, where artisans demonstrate the finer points of their trade.


Padang Matsirat/Jalan Padang Matsirat/Atma Alam Batik Village
Batik textiles are carefully dyed in Atma Alam Batik Village. This is one of the cheapest places to buy batik goods on the island. Look for delicate silk scarves, handbags and accessories with intricate designs. Select local artwork is also sold here.


Langkawi shopping tips
All of these duty-free bargains drive some shoppers to fill an entire suitcase with discounted goods. Just be sure you know the duty-free allowances at home. In the US, travelers can import a liter of alcohol, 200 cigarettes (or 100 cigars) and gifts not exceeding US$400. Importing any more may incur an import tax.