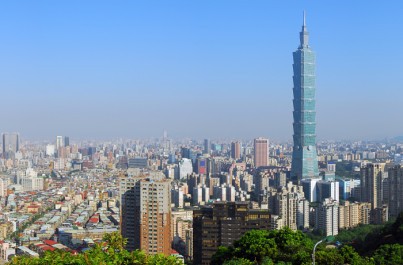 The capital of the Republic of China, Taipei—not to be confused with the capital of the People's Republic of China, Beijing - is Taiwan's most happening city. It is a well developed metropolis and an economic success story.
Taipei has grown immensely from its days as a trading port in the 1700s and today boasts tremendous wealth. Most of the growth has happened since the founding of the island capital in 1949 and it is now one of massive skyscrapers, endless shopping options, and many beautiful Qing Dynasty temples.

Taipei sits in the north of Taiwan in a bowl between two mountain ranges and is divided into several distinct districts. The western districts are old Taipei, typified by small streets and old merchant's shops, while the east is modern consisting of classy malls, restaurants, hotels and Taipei 101.


Shilin
Located north and east of Taipei's geographical center across the Keelung River, Shilin is one of the most interesting areas of the city. It is best known for the Shilin Night Market and laid-back Tianmu and is the largest district in Taipei, encompassing urban and rural Taipei.


Datong
Datong is in the center/west of the city and is one of the old districts featuring Japanese colonial buildings and many famous temples. Di Hua Street is Datong's best known thoroughfare, with its ancient herbal shops and lively Chinese New Year celebrations.


Wanhua
Taipei's most ancient part sits down in the southwest of town on the Danshui River. It is home to the likes of the beautiful and ancient Longshan Temple, as well as the Ximending shopping area and Snake Alley.


Zhongshan
A district of two halves lying next to Datong, Zhongshan, and Songshan (east), is Taipei's CBD and is the sophisticated part of town. It has shiny skyscrapers, mega hotels and some of the best shopping. Zhongshan North Road runs through the middle and splits up the two, with the business end to the east (Songshan) and the shopping to the west (Zhongshan).


Xinyi
Xinyi is below Songshan and holds most of the interesting sights and attractions in town, including the lofty Taipei 101 building and the must-see Sun Yat-sen Memorial Hall. There are also many large shopping malls in Xinyi.


Daan
Daan is in downtown Taipei near Xinyi and Songshan and is another of the city's popular commercial areas. The shopping here is particularly good along Zhong Xiao East Road, with its boutiques and coffee shops, while late-night bars, clubs and restaurants can also be found here.



Zhongzheng
Zhongzheng is in the thick of it, hemmed in as it is by Daan, Wanhua and Datong, and is the political center the Taiwan capital. This area has high profile parks, museums and theaters and is a nice place for the family to visit.


Beitou
Located up in the northwest, Beitou is the most rural Taipei district and has the bulk of the hot springs and spas. There are several superb hotels and resort spas up here and you can hike in Yang Ming Shan National Park and check out the hotels sulfur pits in Hell Valley.

Find more information about Taipei and hotels in the area:
Taipei hotels | Taiwan hotels | Taipei Hotel Special Deals