Where to stay in Bangkok – a neighborhood guide
TIME : 2016/2/24 13:46:31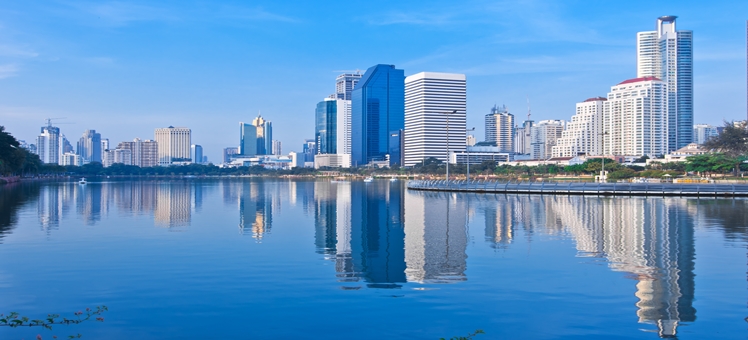 Bangkok's places of interest and leisure are so widespread that many of the areas in the city represent a good location to stay. With so many choices, it can be difficult to be sure if you're picking the right one for you – this guide looks to give you a better idea so that you can best enjoy this wonderful city.
Khao San Road
A 'Backpacker ghetto', Khao San Road has plenty of cheap accommodation. Khao San Road has a good location just north of Old Bangkok in the Phra Nakhon district and its proximity to the heart of Bangkok makes transportation a very simple process; the road is lined with taxis and tuk-tuks, which will take you the short distance at a very affordable price. Many tours of Bangkok begin on this road, which makes this a good base for any traveler. At night, Khao San Road's shops and stores turn into bars, giving this road the complete package from accommodation to nightlife.
Silom
Just south of central Bangkok stand the skyscrapers that indicate the district of Silom. As the sky scrapers suggests, Silom is one of the more expensive places to stay. With high prices, however, comes high luxury and this part of the city is home to some of the best hotels in the world, let alone Bangkok. Dorm rooms are also available as the more budget option. Skytrain links are close by to Silom road with a direct link to Siam Square. There is no need to rush in leaving Silom, however, as it is home to its own attractions, including Lumphini Park, which is a huge area of greenery in the middle of the city once owned by King Rama VI.
Siam Square
Siam Square mainly offers moderately priced accommodation in the heart of the city. The best part of staying in Siam Square is its location; Siam Square is a buzzing neighborhood of Bangkok with attractions such as Bangkok Art and Culture Centre and Siam Ocean World, and, as the principal shopping district of the city, has the most popular malls in MBK Center and Siam Center. There are many top class restaurants nearby, perhaps the most famous of which is Gianni, which is run by a celebrity chef. To relax and escape the energy of the area, you can always pop in to Center Point Massage or I. Sawan Residential Spa & Club.
Rattanakosin
Accommodation in Bangkok's 'Old City' is few and far between. There are boutique hotels in the area but most tend to stay in the Sukhumvit area. Sukhumvit Road is just a 15 minute drive from the heart of Rattanakosin and may be a good alternative if accommodation is too hard to find in the Old City. Rattanakosin is the sightseeing haven of the city, with the white-stone City Pillar Shrine and gleaming Wat Arun overlooking the Grand Palace's green and grandiose grounds filled with eye-opening architecture. You can learn all about the history of these monuments and the Thai people at the Museum of Siam.