An Insider's Perspective: Brisbane International
Of merchandise, food, tennis and power plants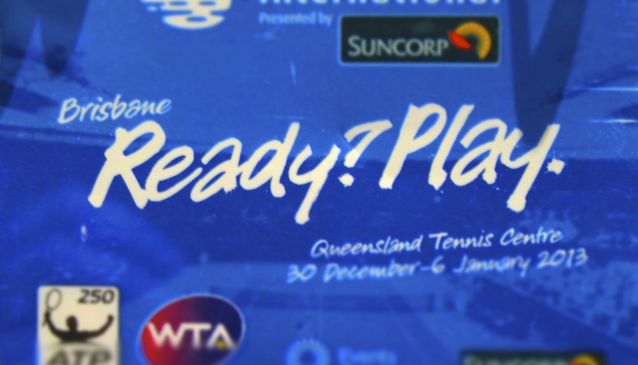 The first in the Australian Open series, the Brisbane International has just recently come to a close for 2013, its 5th year in running. Starting in 2009, Victoria Azarenka and Radek Stepanek claimed the Women's and Men's titles respectively, while Marc Gicquel and Jo-Wilfried Tsonga, and Anna-Lena Gronefeld and Vania King claimed the Men's Doubles and Women's Doubles. This year, we saw Andy Murray take the Men's Singles, Marcelo Melo and Tommy Robredo take the Men's Doubles, Serena Williams dominate the Women's Singles and Bethanie Mattek-Sands and Sania Mirza take out the Women's Doubles.
I feel it wise to inform you now that, by 'Insider's Perspective' I don't mean 'Player's Perspective'. If that were true, I'd be partying it up with Serena Williams and Victoria Azarenka instead of typing away at my computer. Sadly, I also don't mean 'Ball Boy's Perspective' or 'Volunteer's Perspective'. I don't mean 'Caterer's Perspective' either, thankfully, because after a 12 hour shift there's nothing worse than smelling of hot chips and beer. No, instead I bring the interesting point of view of a retail assistant.
That's right, we're talking official merchandise.
After observing customers, spectators, volunteers and the occasional player, it's safe to say I've a pretty good idea of what goes on at the Brisbane International - and next year, I'm determined to get tickets of my own.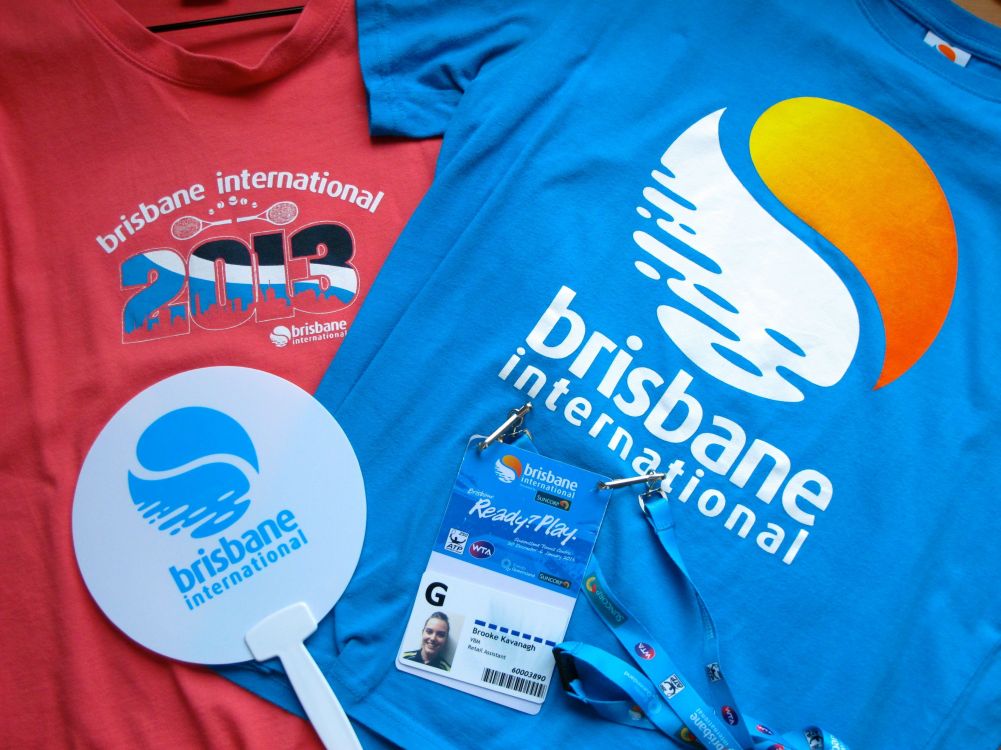 This year, the tournament featured eight of the top ten seeded women in the world, including Serena Williams, Maria Sharapova, and Victoria Azarenka. To add to that, last year's winner Andy Murray was present, as well as Alexandr Dolgopolov, Kei Nishikori, Gilles Simon, Marcos Baghdatis and Australia's own Lleyton Hewitt.
We met Russia's Olga Govortsova when she came into the main store to do an official signing, though we avoided pronouncing her last name at all costs for fear that she may think us terribly weird, because I'm sure to her 'Govortsova' is a name that rolls of the tongue quite nicely. Sadly, she signed a couple of balls, a towel and two programs, and was there for all of five minutes before she was whisked away again and we had to take down all the posters and signs that we'd spent 45 minutes putting up.
On Day 5, I found myself moved into what we called the Internal Stand: a little merchandise stand made of blue painted timber that hangs off the side of the stadium via cable ties. Might I add some fool put the lock on the outside with no handle on the inside, so my co-workers had quite a ball locking me in with no way out other than to scramble up and over the counter.
And while I sat on my little seat and stared out at the power plant, I couldn't help but feel ridiculously jealous of spectators as I listened to them cheer and gasp during the Nishikori vs Dolgopolov game. I found, however, that if I strained my hearing to the nth degree, I could hear the umpire declaring '7-3, Nishikori' during the tie-breaker. The guys in the Corona bar next door, who shared their store room with me, joined me in my little celebratory jig on Nishikori's behalf.
However, the next day the poor guy found himself suffering from a knee injury in his semi-final against number one seed, Andy Murray. After the first set, he called for a medical time out, then played the first two games of the second set before retiring. Or so one of my many customers told me as I handed over a jumbo ball to her daughter and slipped a cap and towel into a bag for her.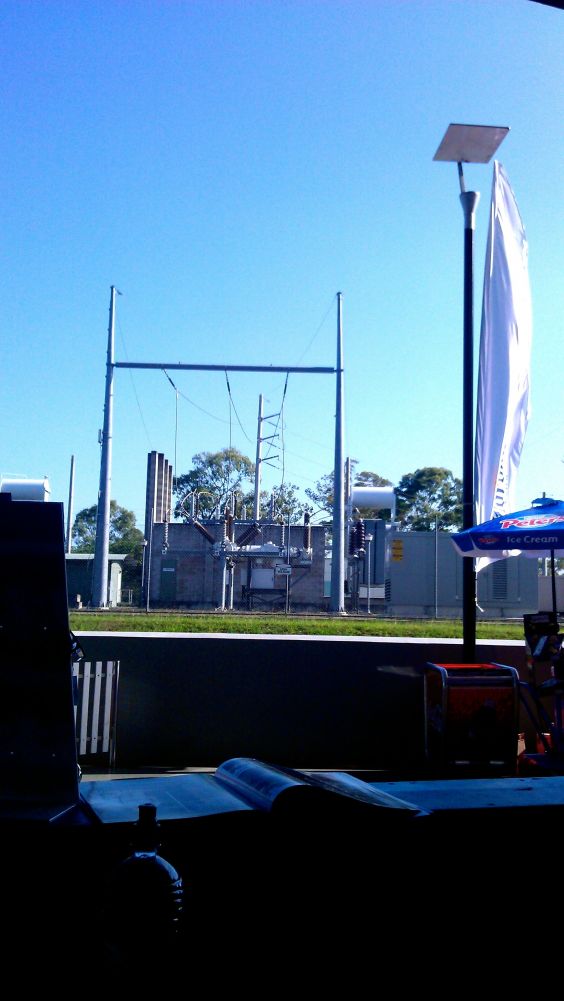 But the most important thing that I came to learn was that working at the Internal Stand was not something I should have volunteered to do.
See, the ProShop joins right onto the main canteen, so while you're working a ten hour shift with one half hour break, you're taunted by the smell of fresh hot chips cooking and burgers on the grill. However, while at the Internal Stand, all you can smell is the mouth-watering scent of chorizo cooking.
For anyone unfamiliar with such a smell, it's a lot like the smell of bacon. Which, at nine in the morning, after driving an hour from the Gold Coast to Yeerongpilly, is like pure torture. Oh, and then there were the Fanta slushies. And the strawberries and ice cream. And the fresh fruit. And the Pimm's. And the sushi. And the Coronas.
So, come 2014, if I'm not working at merchandise again, I'll be going if only for the food.