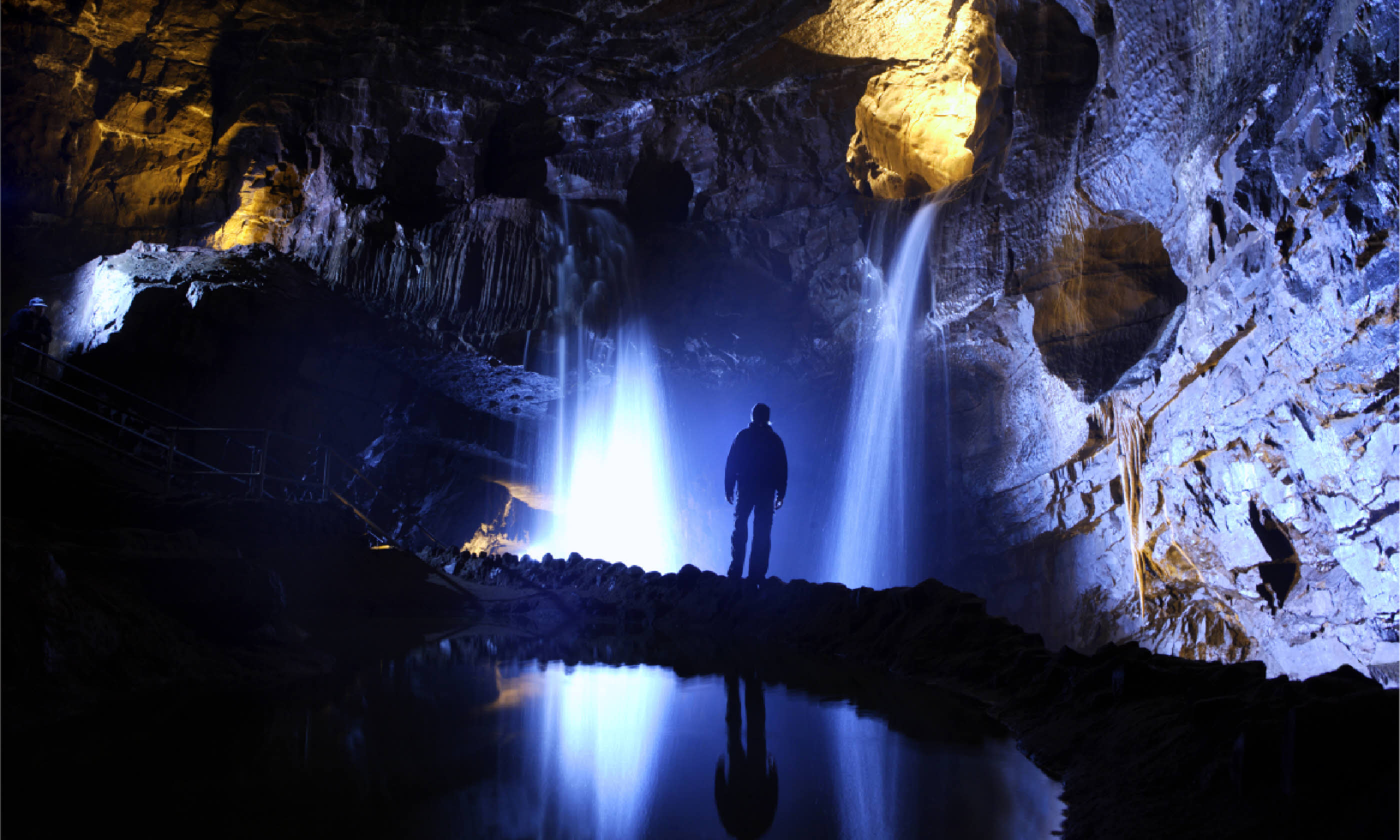 5 incredible explorable caves
From fascinating rock formations to curious inhabitants and intriguing heritage – Jo Price investigates the best caves that you can visit around the world
Caving doesn't just have to be a pastime for daredevils donning equipment and crawling on their bellies into the dark. If you're a beginner, here are some of the most spectacular worldwide caves you can access without having to fear navigating pitches and squeezing through small gaps.


1. Waitomo, New Zealand
Formed over 30 million years ago, there are two levels to the Waitomo caves which are 16 metres apart. The highlight of these caves is the Glowworm Grotto – thousands of tiny creatures, scattered across the cave ceiling, radiate their luminescent light. It's a magical spot for a boat ride...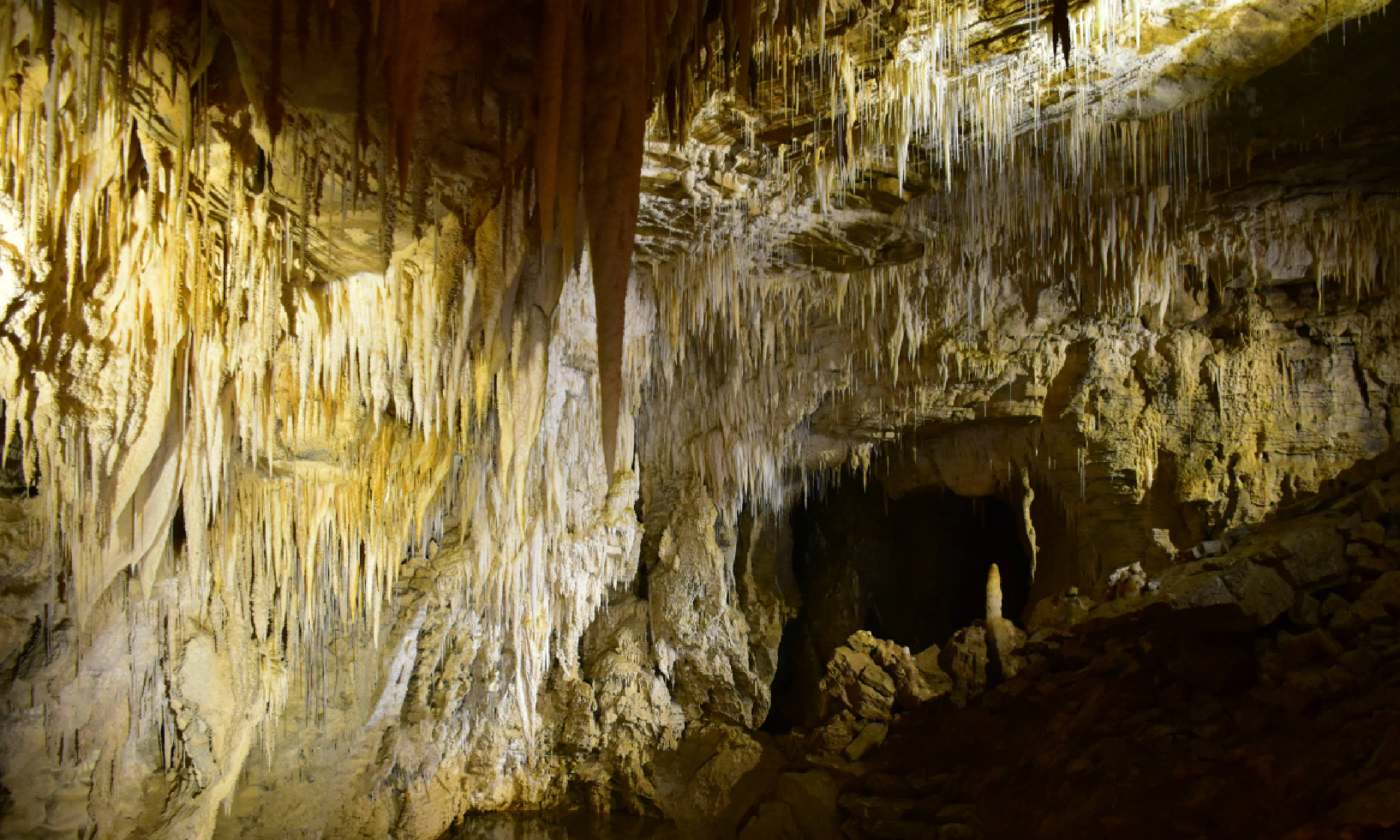 Waitomo caves

Try black water rafting through the underworld of Ruakuri Cave for something more exhilarating. The adrenaline fuelled activity involves abseiling, weaving, jumping, and floating through a glowing, subterranean wonderland below Waitomo.


2. Indian Caverns, United States
The limestone Indian Caverns above Spruce Creek in Pennsylvania offer a unique glimpse into Native American history. Discovered in 1928 the caves and intricate passageways soon revealed arrowheads, artifacts and skeletal remains. These relics were identified by the US National Museum as belonging primarily to the Mohawk and Lenape tribes.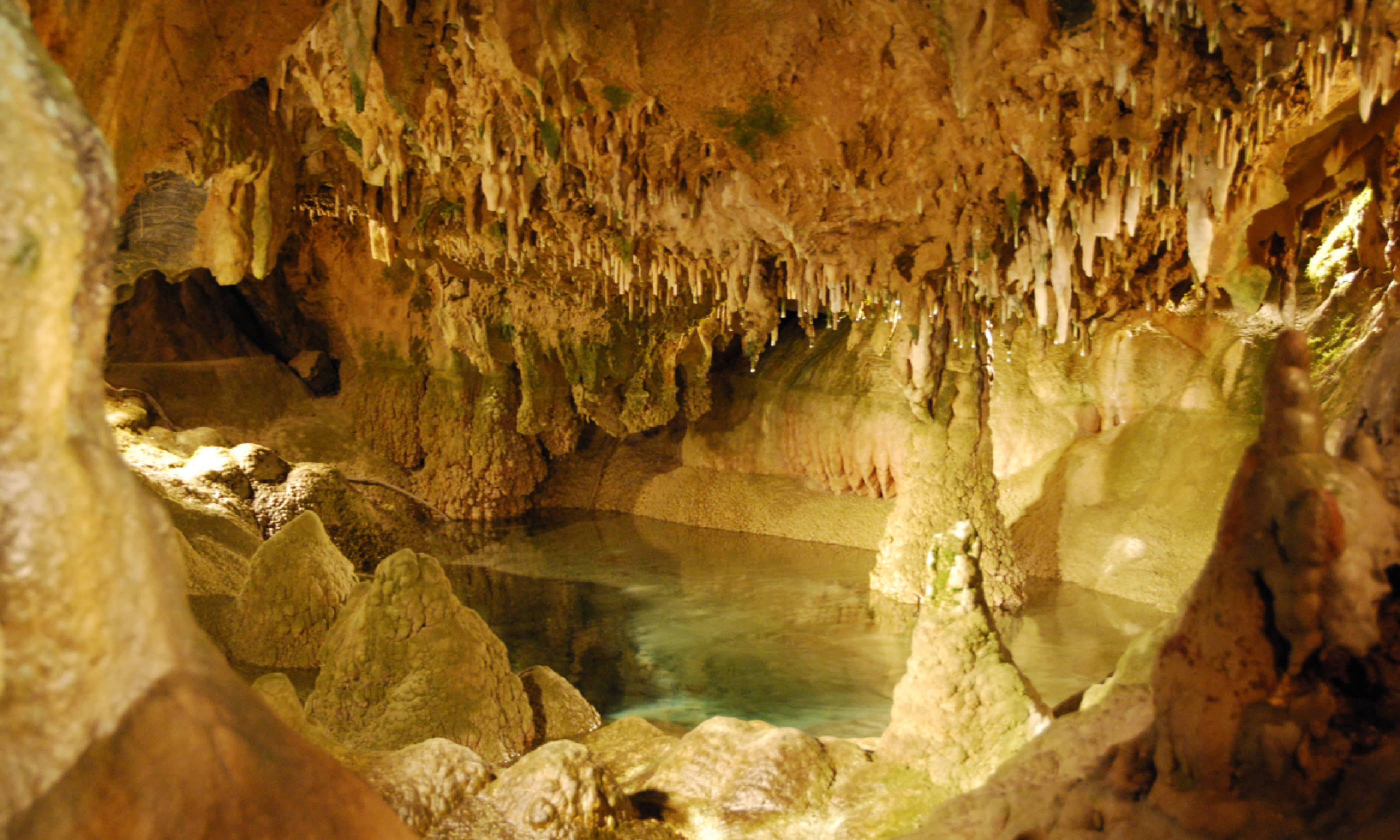 Crystal Lakes at Indian Caverns (Flickr C/C: Melanie)

Guided tours operate on weekends throughout April and May. Groups of ten or more can make an appointment for educational tours out of season. Back on the Earth's surface, absorb the region's captivating history and appreciate the surrounding pine and maple woods – keep a lookout for white-tailed deer, chipmunks and raccoons.


3. Dan-yr-Ogof, Wales
Best for… families
Ten miles of unique caves near Swansea, Wales, unveil a wonderland of stalactites and stalagmites. Dan-yr-Ogof Cave, Bone Cave and Cathedral Cave provide educational and entertaining exhibits for adults and children alike.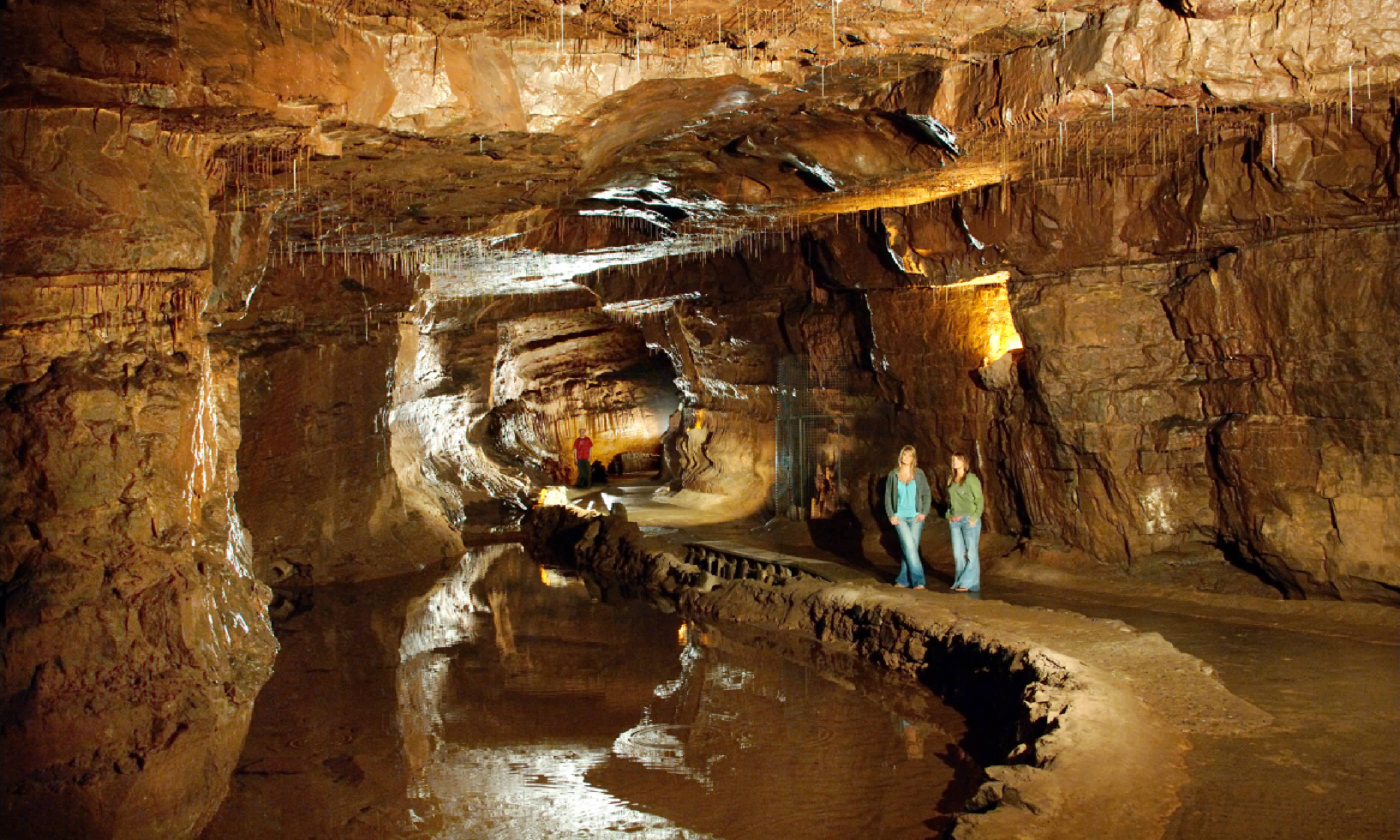 National Showcaves Centre, Wales (Photography by GeoPictures.net)

The aptly named Bone Cave has been the site of the discovery of 42 human skeletons in its chamber. Many of the bones date back to the Bronze Age over 3,000 years ago. Red deer bones, claimed to be over 7,000 years old, have also been found, in addition to Roman relics that prove Roman legions were stationed in the area in the past.


4. Eisriesenwelt, Austria
Best for… ice formations
At the end of the 19th century Eisriesenwelt in Austria was only known to hunters and poachers. In 1879 Anton Posselt, a scientist from Salzburg, pushed 200m into the darkness of the caves and discovered the 40km labyrinth. It is believed that the first cracks and crevices in the limestone appeared during the elevation of the mountains around 100 million years ago.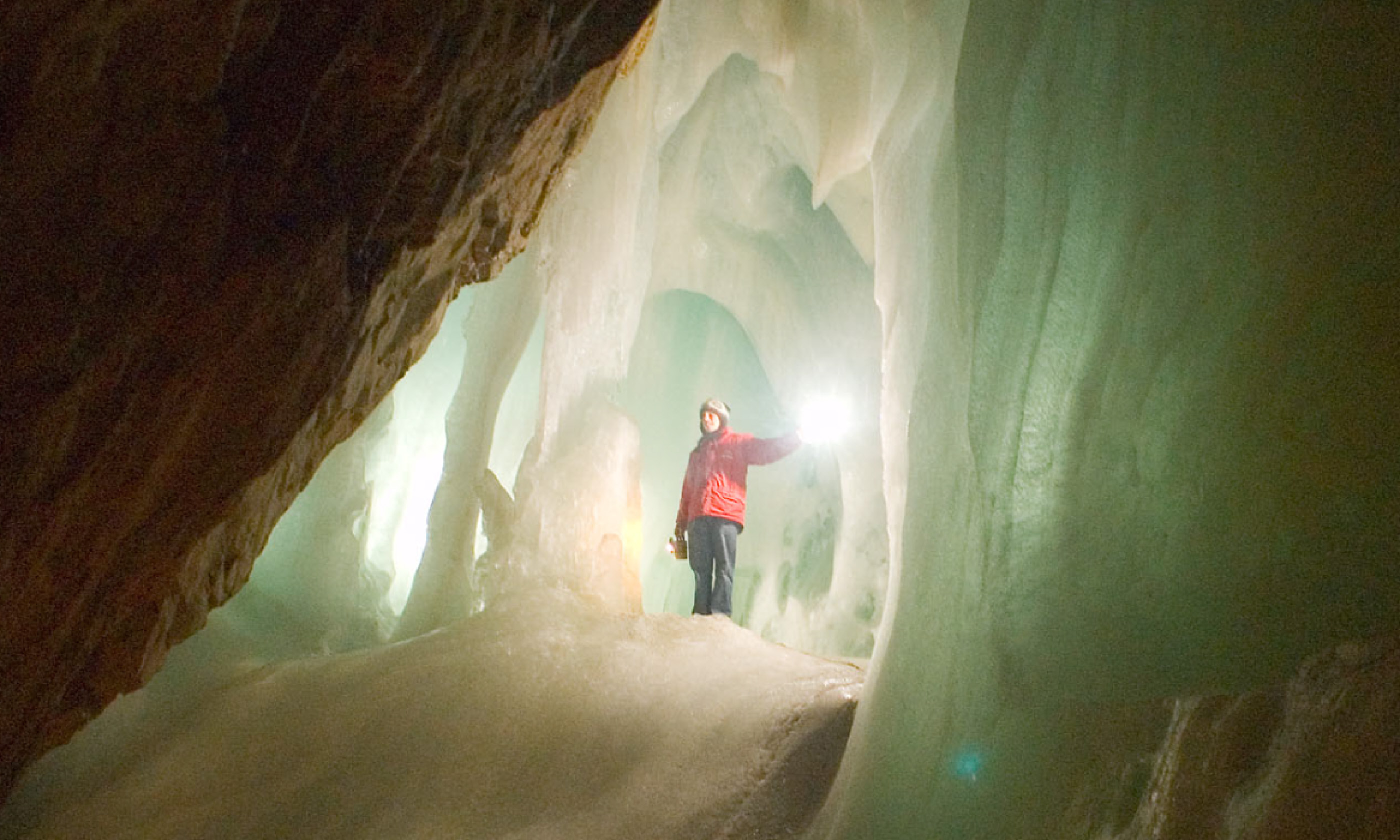 Eisriesenwelt Ice Cave (Flickr C/C: Inspiration Point Studio)

Eisriesenwelt is a dynamic cave, meaning that the corridors and crevices connect lower-lying entrances to higher openings, making it possible for drafts of air to circulate. This infrastructure is responsible for creating the wonderful ice formations visible in the caves today – spring meltwater seeps through the cracks in the rock and when it reaches the colder lower areas of the caves it freezes.


5. Phong Nha, Vietnam
Phong Nha's magnificent grottos are filled with spectacular stalagmites and stalactites and are distinctive examples of a complex karst landform. This has resulted in underground rivers and the development of a maze of caves. It's no surprise that the caves have been granted UNESCO world heritage status.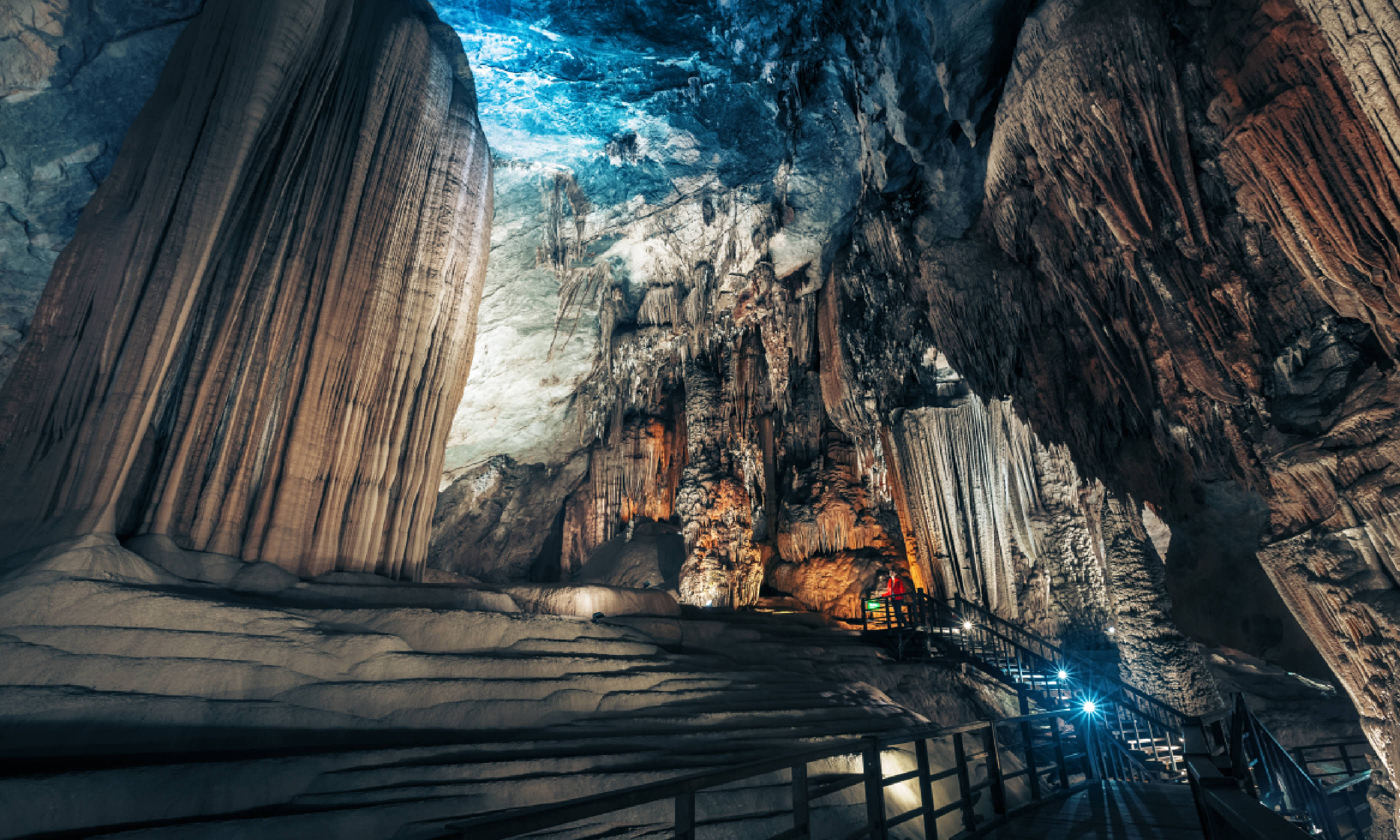 Phong Nha National Park, Vietnam (Shutterstock)

Phong Nha is also a fossil-rich site and a location where new caves are still being discovered. The entrance to the 44.5km, nine-cave system is via an underground river that connects with the Son River – tour boats can penetrate inside to a distance of 1,500m.

Phong Nha is situated at the center of Quang Binh province in north-central Vietnam, 500km south of Hanoi. There are lots of trekking, kayaking and swimming opportunities locally too. Be sure to lookout for a multitude of beautiful butterflies if you are there in March, April or May.