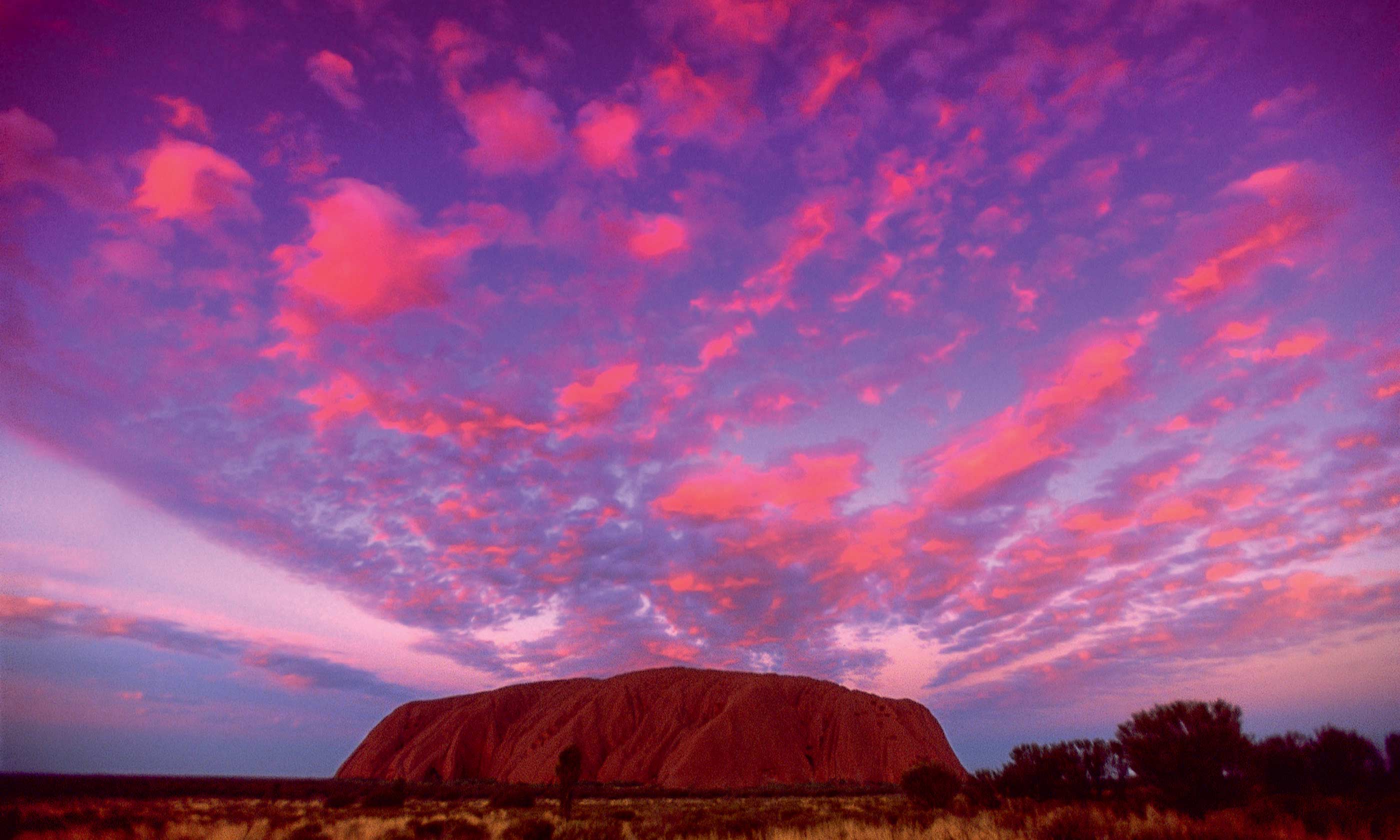 Explorer's Guide to Northern Territory
Uluru is the Northern Territory's most famous site, but there's far more to discover here
Your first sight of a saltwater crocodile isn't easily forgotten. Dead-eyed and dagger-toothed, these creatures ooze prehistoric menace. Whether they're lying in scaly silence by a billabong or exploding into kill mode at the sight of a meal, the crocs of the Top End are always imperious, often terrifying.
They find a natural home in the Northern Territory. Like the salties, the region is daunting in size, wild by nature and apt to get your heart thumping a little faster. They also share millions of years of evolution. This part of the country has been shaped by its long Aboriginal heritage. It is home to extraordinary natural attractions, and the age-old Dreamtime stories are felt everywhere, from the soaring escarpments of Kakadu to majestic Uluru (Ayres Rock).
The region as a whole is one of vast distances, remote rocks, orange horizons and extreme climates. However, it's anything but inhospitable: fine food and luxury lodges off er comfort as well as authentic adventure. Whether you're splashing under waterfalls in Litchfield National Park, browsing beach markets in Darwin or paddling through ancient Katherine Gorge, you'll find the Northern Territory packed with travel thrills. Read on to explore.
Essential Info
Capital:
Darwin
Time zone:
GMT+9.5
Visas:
Required by UK nationals. You can apply for a free eVisitor visa prior to travel at www.border.gov.au; this is valid for multiple visits of up to three months over a one year period.
Money:
Australian dollar (A$), currently around A$2.10 to the UK£
When to go
The 'Dry' (Apr-Oct) sees cloud-free skies and temperatures in the low 30°Cs; June-July is an especially good time to visit. The 'Wet' (Nov-Mar) sees national parks in full greenery but can have high humidity.
Getting there & around
Darwin is connected by air with Singapore, Bali and the Manila and Kuala Lumpur, as well as all major Australian cities. Alice Springs and Ayers Rock Airport are well served by domestic flights. Travelling between main sights by road is straightforward but involves long distances. The Ghan rail service runs the length of the Northern Territory and beyond, linking Darwin, Katherine, Alice Springs and Adelaide.
Accommodation
There's a diverse spread of accommodation across the region, from far-flung wilderness lodges and budget hotels to luxury tourist resorts and touring campsites.
Website: www.australiasoutback.com;
Facebook: /AustraliasOutbackNorthernTerritoryUK;
Twitter: @AusOutbackNT;
Instagram: @ausoutbacknt;
YouTube: www.youtube.com/australiasoutback
Top tip
Fancy a movie? Head to Darwin's Deckchair Cinema, on the edge of Darwin Harbour, which shows films alfresco between April and November.