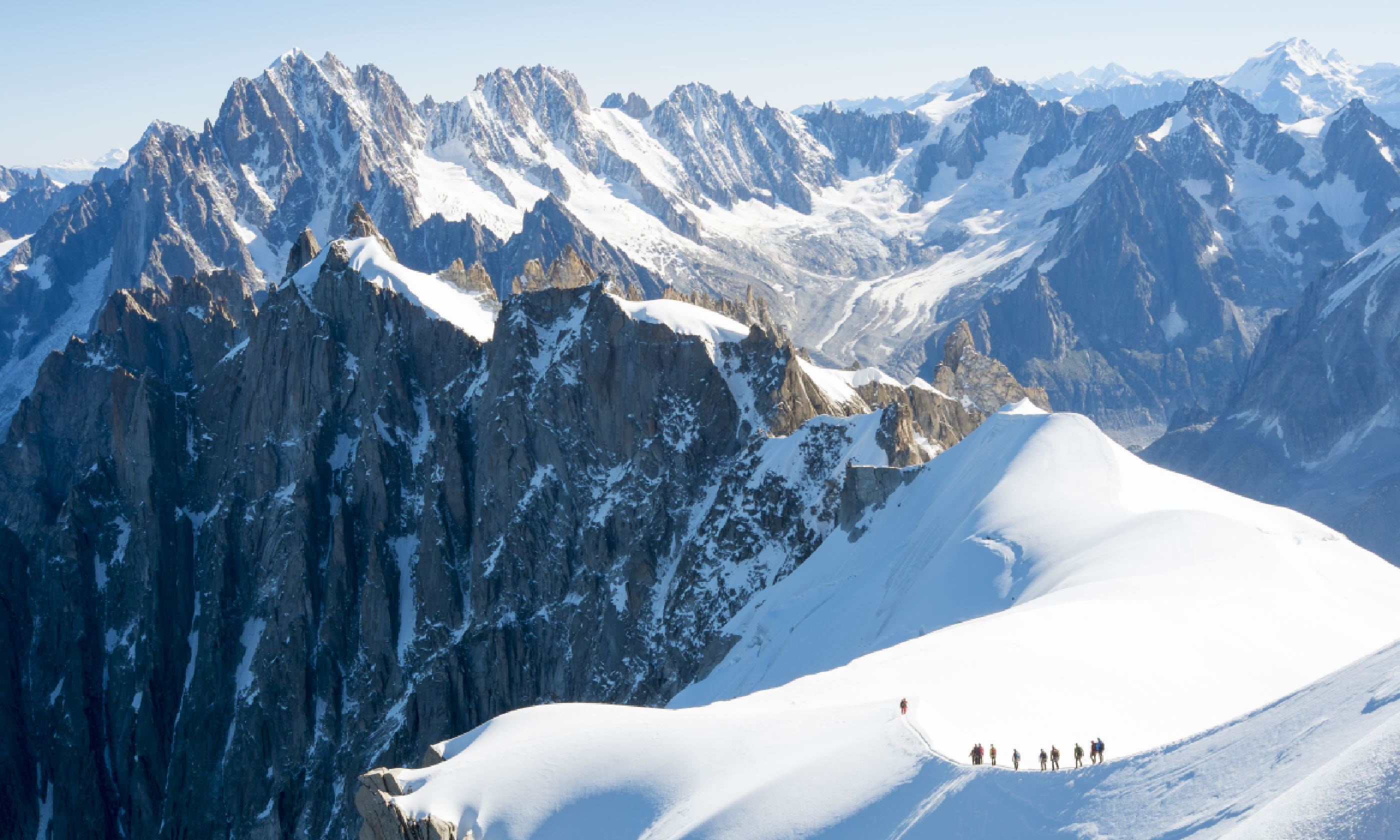 12 mountains everybody should climb
Whether you're a first-time climber or searching for your next high-altitude challenge, don't overlook these 'classic' peaks...
1. Toubkal, Morocco
Height:
4,167m
Climb time:
2-3 days round trip
Route:
Imil village – Aroumd – Refuge du Toubkal/ Neltner Hut (overnight) – Summit
Difficulty:
4; non-technical but rough paths and scree, plus risk of altitude sickness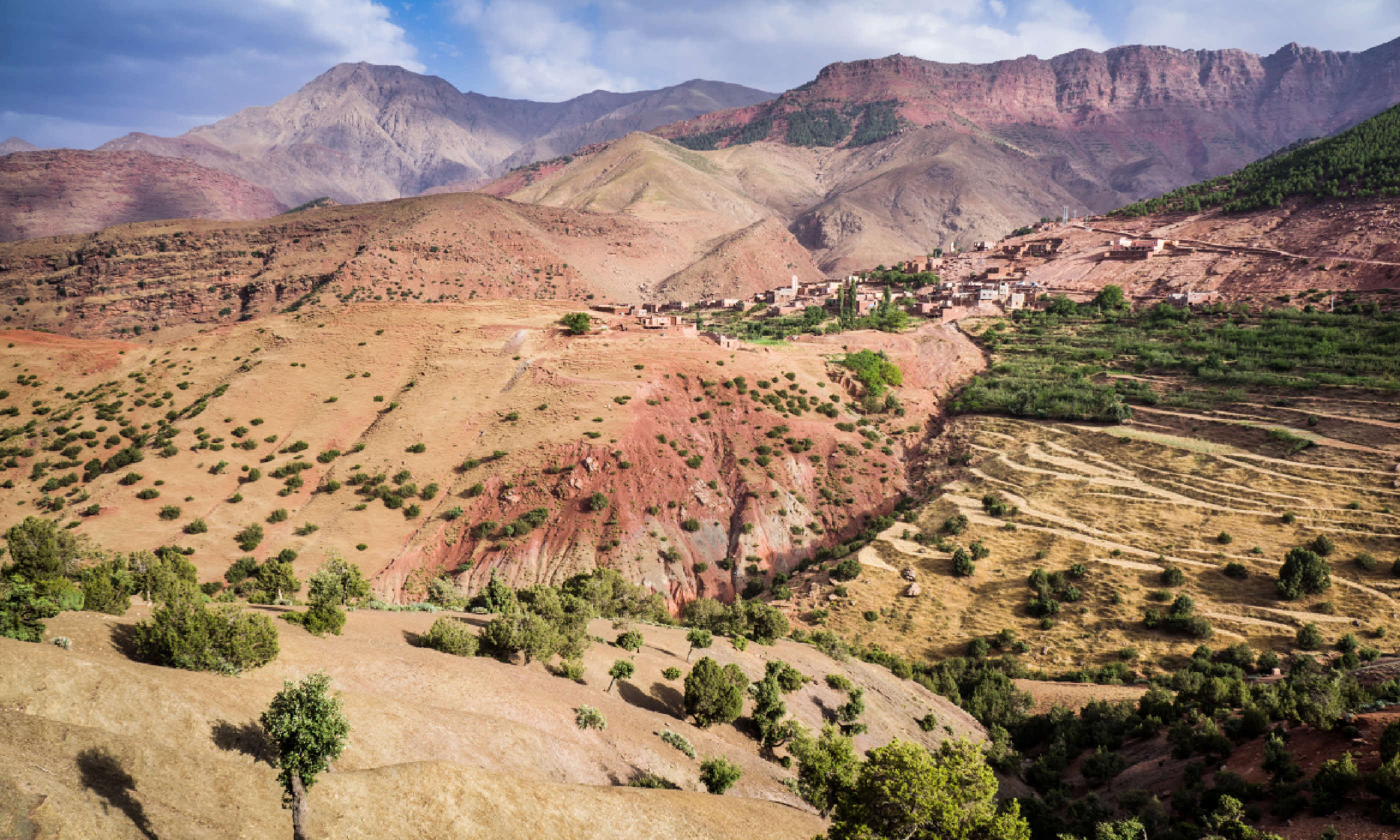 Toubkal National Park
Just a 90-minute drive from the souks of Marrakech stands this snow-capped giant – North Africa's highest. Hire a guide, mules and muleteer in Imil before hiking through Berber villages to reach the refuge at 3,207m, from where you'll head to the summit.
How I climbed Toubkal in winter | Adventures with an ice axe...
Toubkal against the odds | Climbing with a prosthetic leg
2. Kilimanjaro, Tanzania
Height:
5,895m
Climb time:
5-10 days round trip (depending on route/acclimatisation days allowed)
Route:
Six main routes: Shira, Lemosho, Machame, Umbwe, Marangu, Rongai
Difficulty:
5; non-technical but high altitude
Kilimanjaro (Shutterstock)
Africa's highest is a snow-capped behemoth, gazing down on the wildlife-strewn plains. It's the world's highest non-technical mountain but the altitude makes this a hefty challenge. Guides are mandatory. Acclimatisation is key: choose an itinerary that allows your body time to adapt.
What to pack when you're climbing Kilimanjaro | Our essential kit list
Our BIG guide to climbing Kili | The start of your adventure
3. Kala Pattar, Nepal
Height:
5,643m
Climb time:
9-12 days round trip
Route:
Lukla – Gorak Shep – Summit
Difficulty:
5; technically easy but access is via a long, multi-day trek at high altitude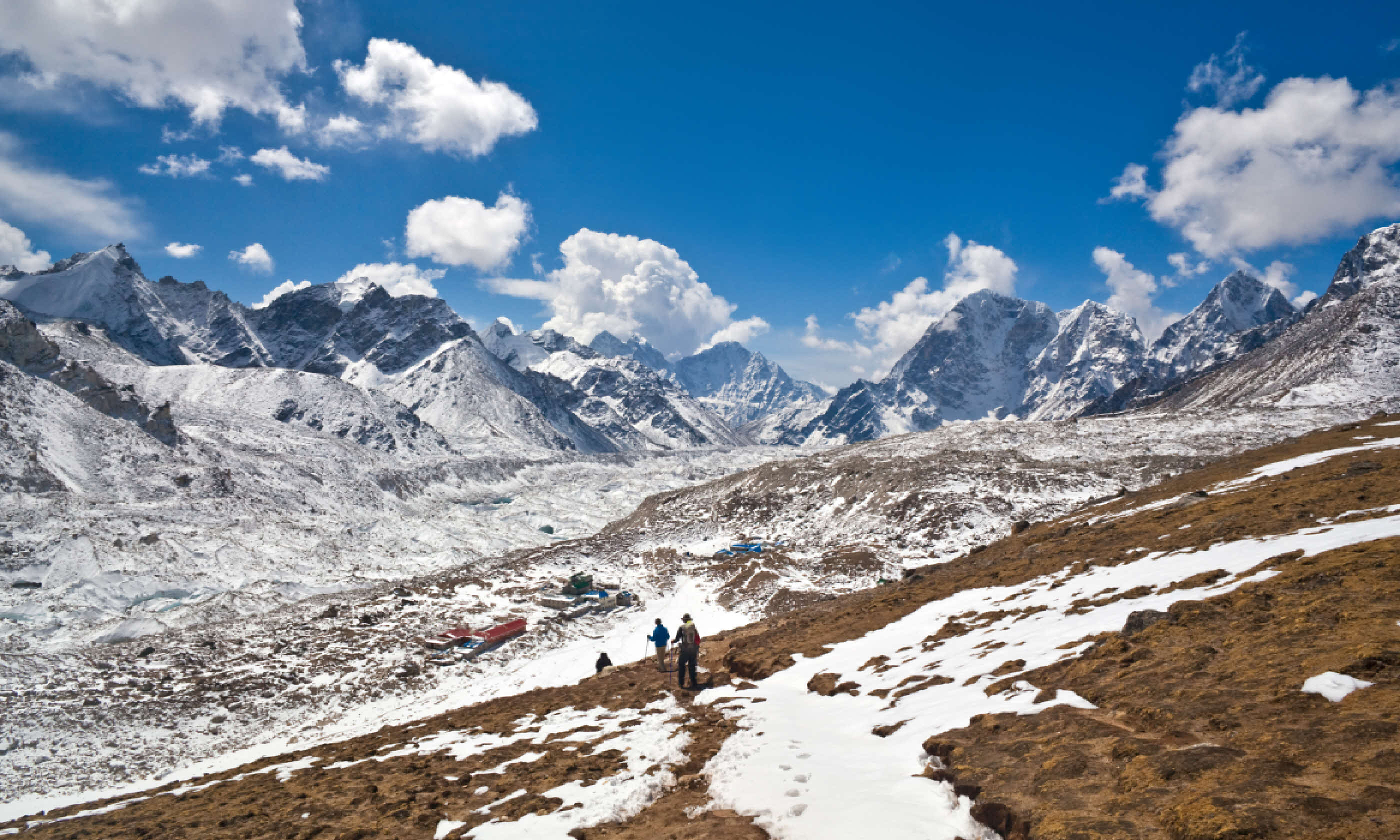 Khumbu glacier, view from Kala Pattar
For the ultimate view of Everest, ascend Kala Pattar. A favourite stop-off on most Base Camp Treks, it's one of the highest Himalayan points you can summit without specialist skills. It's a slow, oxygen-thin two-hour walk from Gorak Shep (near Everest Base Camp), but the views more than make up for the effort.

The Wanderlust guide to the best of Nepal | Everything you need to know
How you can help Nepal | After the earthquake, how you can assist
4. Jebal Um Adaami, Jordan
Height:
1,832m
Climb time:
3-4 hours round trip
Route:
From Wadi Rum (on Saudi border)
Difficulty:
2; heat is the main challenge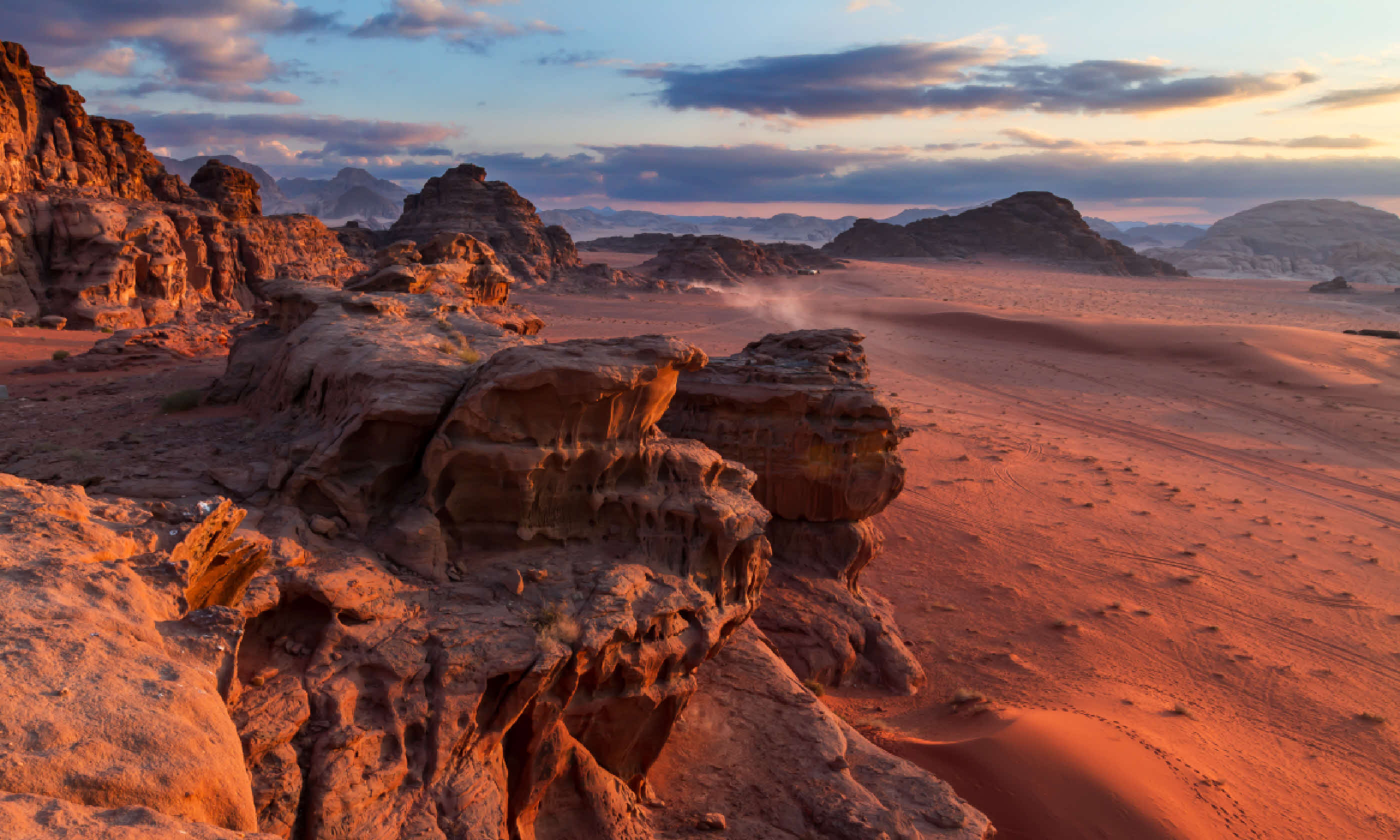 Wadi Rum (Shutterstock)
On the southern edge of the sandy plains and rocky jebels of Wadi Rum sits the splintered slopes of Jordan's highest mountain. Hire a Bedouin guide at the visitor centre in Wadi Rum village; they will take you via 4WD to the base of this peak. It's best climbed early in the morning to escape the heat, but from the top you can peer down on Saudi Arabia.
Jordan's Malaqi Trail | Could this be Jordan's best hike?
Journey to Petra, Jordan | Hiking a Bedouin road to the ruins
5. Half Dome, California, USA
Height:
2,694m
Climb time:
12 hours round trip
Route:
From Happy Isles shuttle stop
Difficulty:
3; last section requires secured cables and a head for heights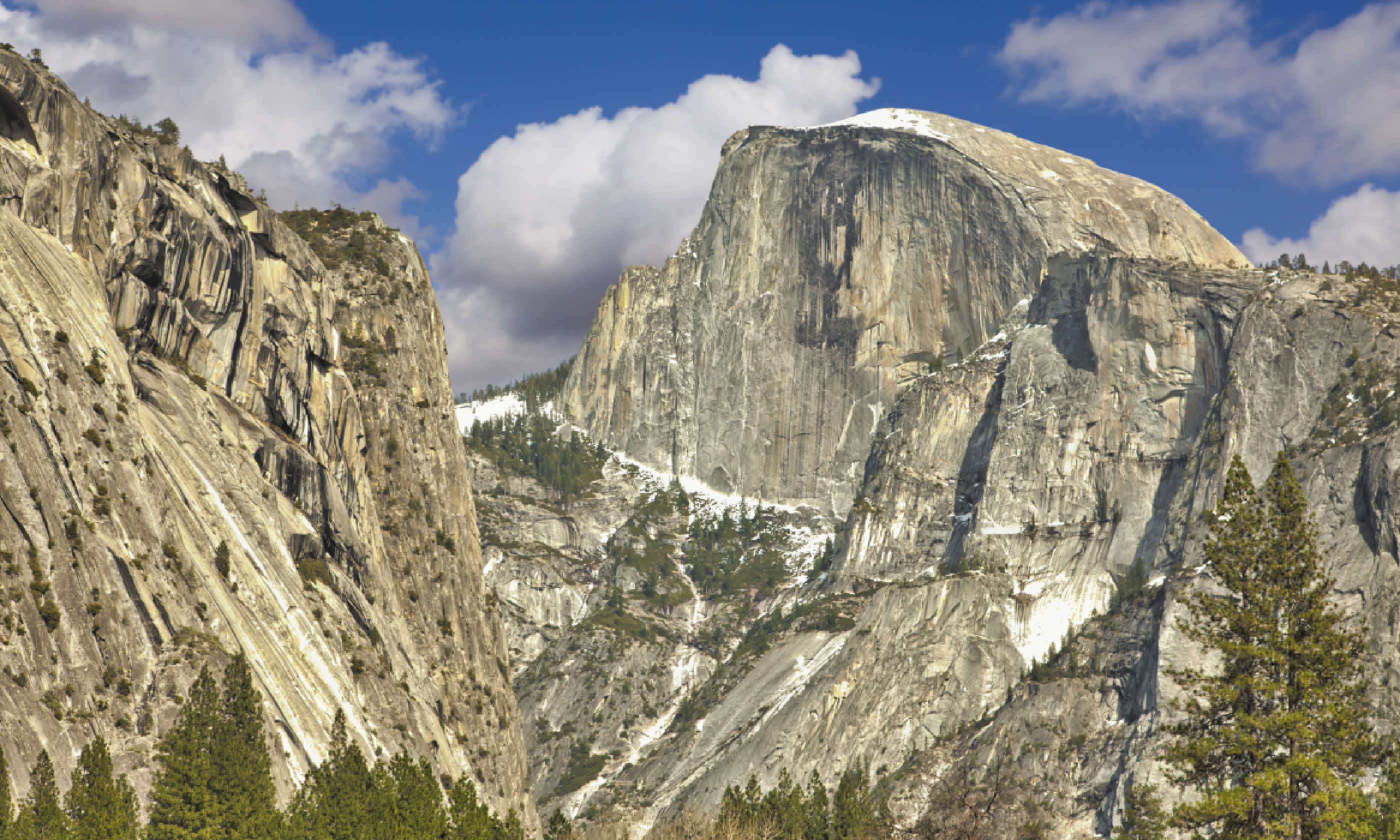 Half Dome
This Yosemite icon, the poster pinup of the national park, is no push over. Reaching its summit requires a 25km walk in wild country, and thunderstorms are common. Also, the final 120m is a near-vertical haul up fixed cables. Your reward? Panoramic views of the Yosemite valley and High Sierra range.

The USA's wildest national parks | How many have you explored?
The best of USA's national parks | Our guide to these whopping wonders
6. Table Mountain, South Africa
Height:
1,086m
Climb time:
1-3 hours one way
Route:
Various, including Platteklip Gorge
Difficulty:
1; simple, though quite rugged and steep; watch for snakes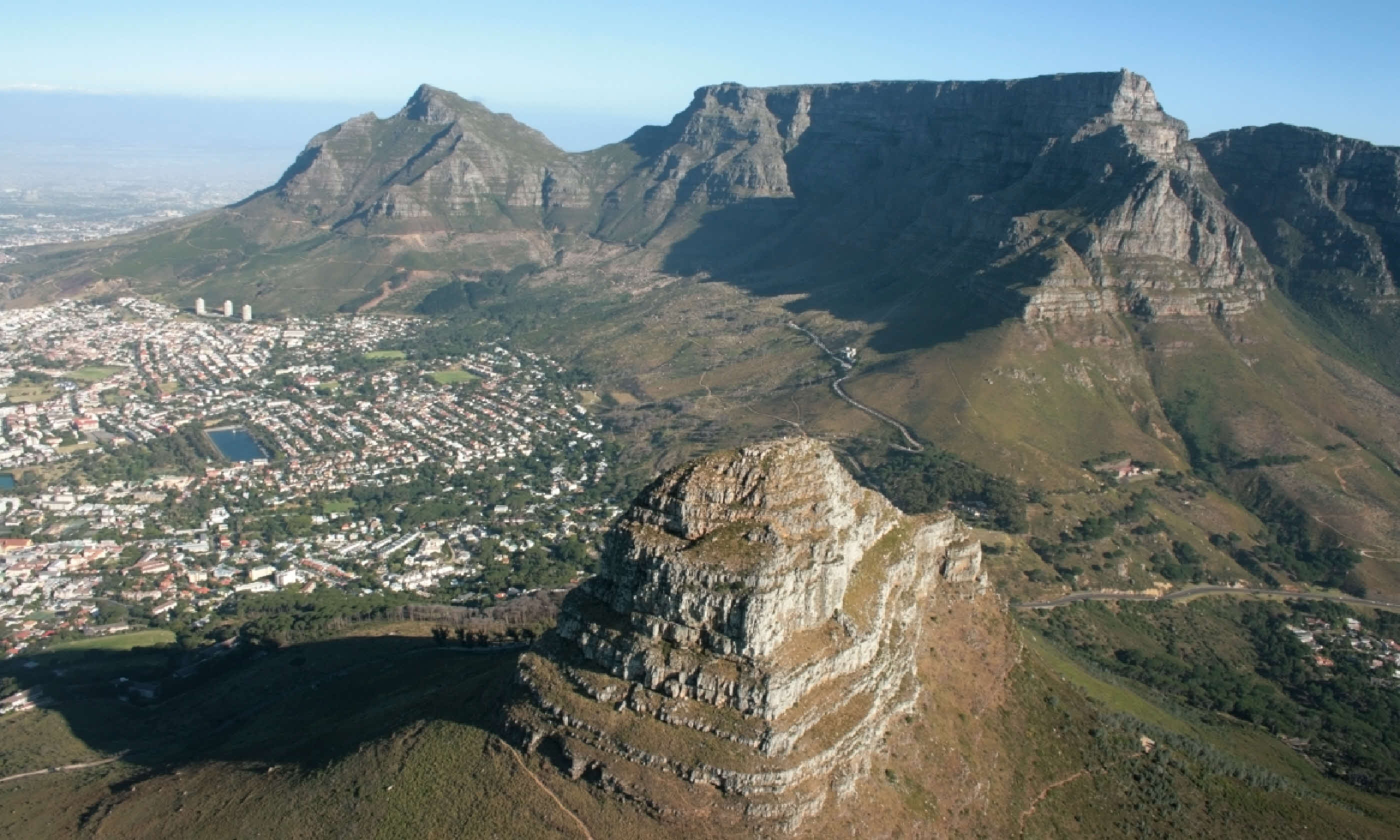 Table Mountain (Shutterstock)
Flat-topped, and often cloaked in a tablecloth of low-lying cloud, Cape Town's high point is a handsome hiking prospect. Rather than taking the cable car, start at Tafelberg Road and trek up, up, up through the Platteklip Gorge (the most direct route). Be sure to hit Maclear's Beacon, the highest point on the summit plateau.

First 24 hours in... Cape Town | How to spend your first day in CT
A weekend in South Africa | Make the most of your minibreak!
7. Mount Kinabalu, Borneo
Height:
4,095m
Climb time:
1-2 days round trip
Route:
From Timpohon Gate
Difficulty:
4; high altitude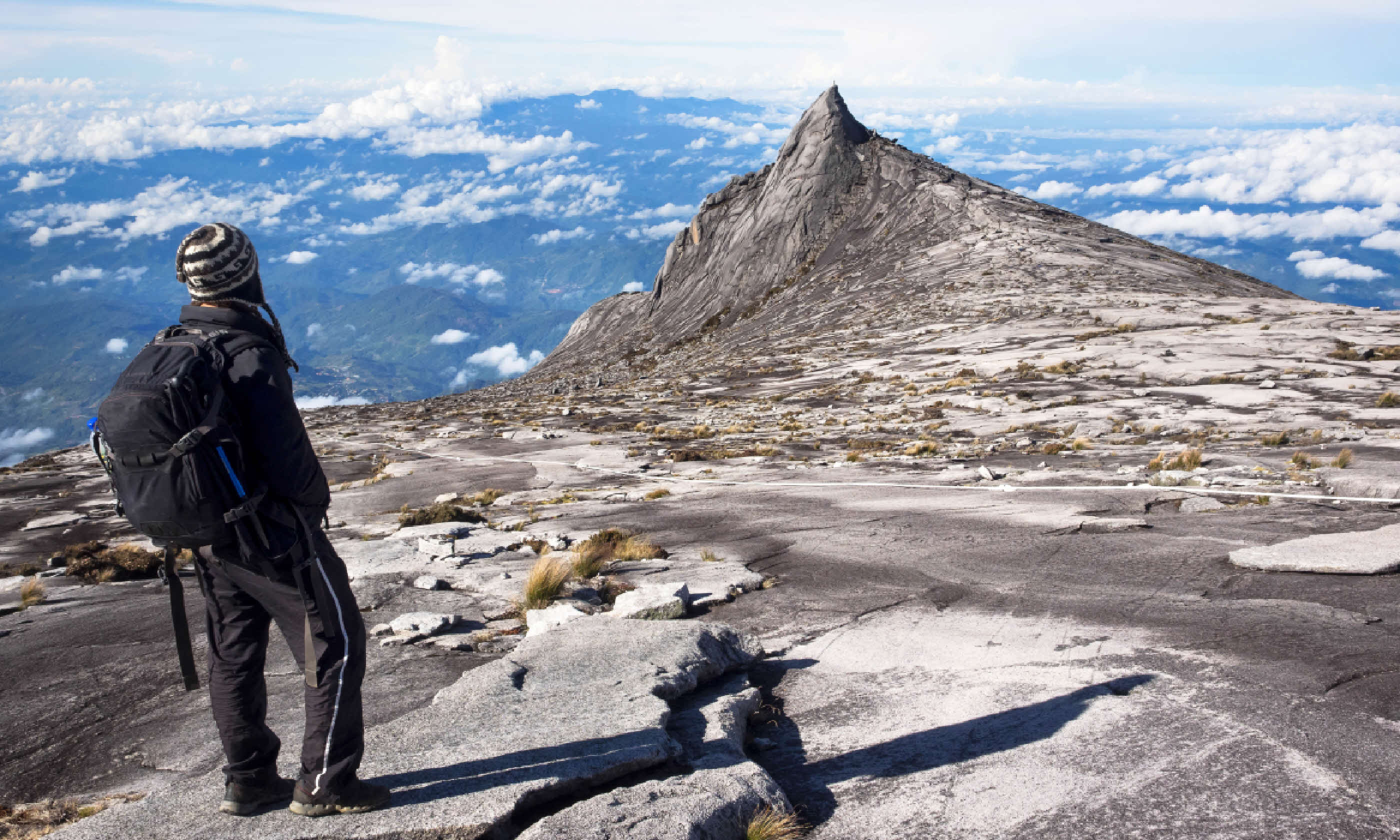 Mount Kinabalu
Despite making headlines after the antics of a few naked climbers, Kinabalu remains a serious hiking proposition. The trek leads up from Alpine meadows, via a wealth of wildlife (prolific plants and over 300 species of birds). Split the ascent by overnighting at the Laban Rata resthouse (3,270m), before summiting the next morning. Just leave your clothes on…
Exploring Malaysian Borneo | Wild adventures in Borneo
How to climb Mount Kinabalu in a day | It can be done!
8. Pacaya, Guatemala
Height:
2,552m
Climb time:
4-5 hours round trip
Route:
From San Vicente
Difficulty:
3; steep climb on mud, sand and rock; active volcano – heed eruption warnings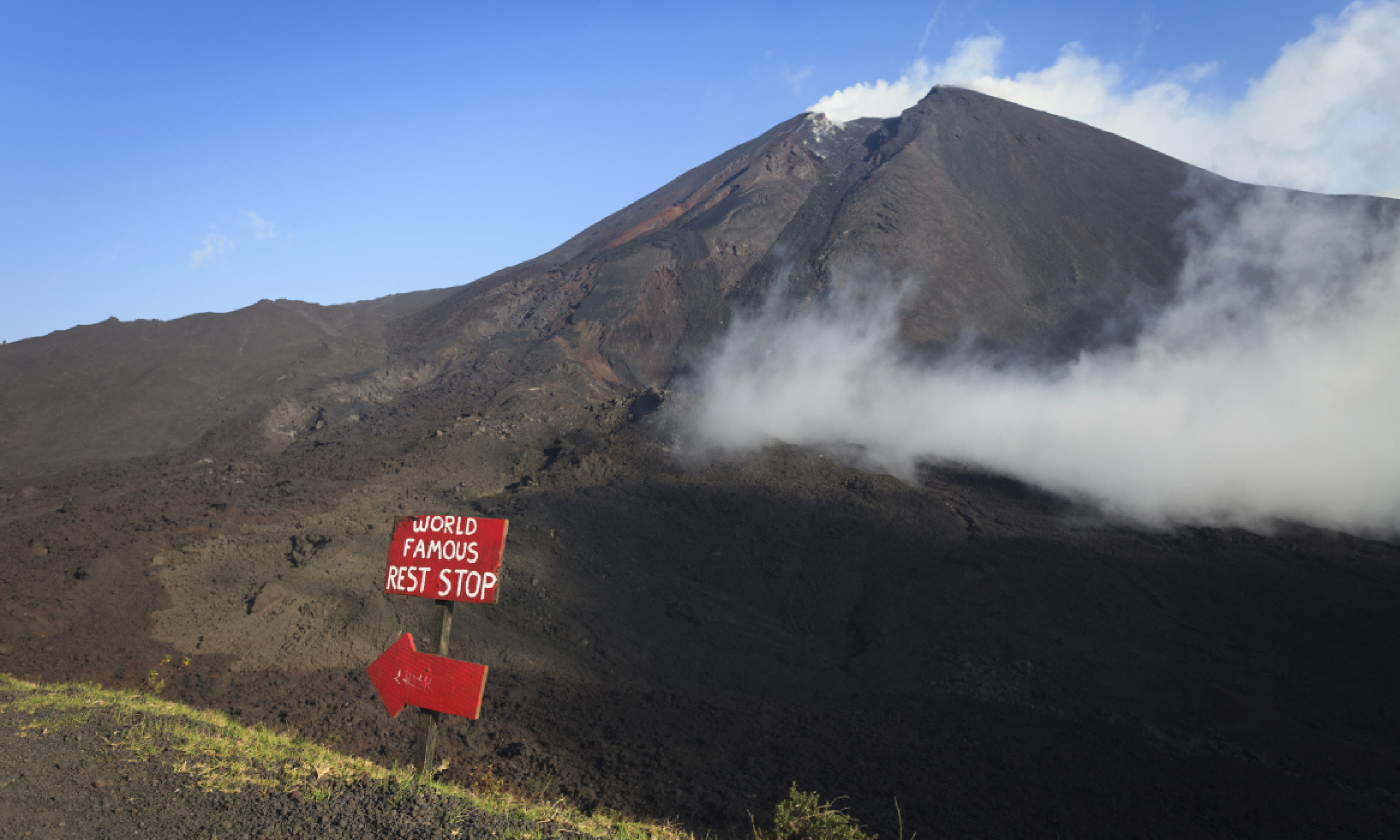 Volcano Pacaya (Shutterstock)
Ascending this very active volcano involves around two hours of straight up. It's tough going, on testing terrain (though it is possible to take a horse instead), but the rewards are fine views and close-ups of hissing heat vents and lava flows, where you can toast marshmallows to celebrate your success.
Discovering El Mirador, Guatemala | The lost city of the Maya
Our guide to Guatemala and Belize | The countries' best bits
9. Pico, Azores
Height:
2,351m
Climb time:
3-4 hours one way
Route:
From Cabeço das Cabras
Difficulty:
2; technically easy but steep scramble at the crater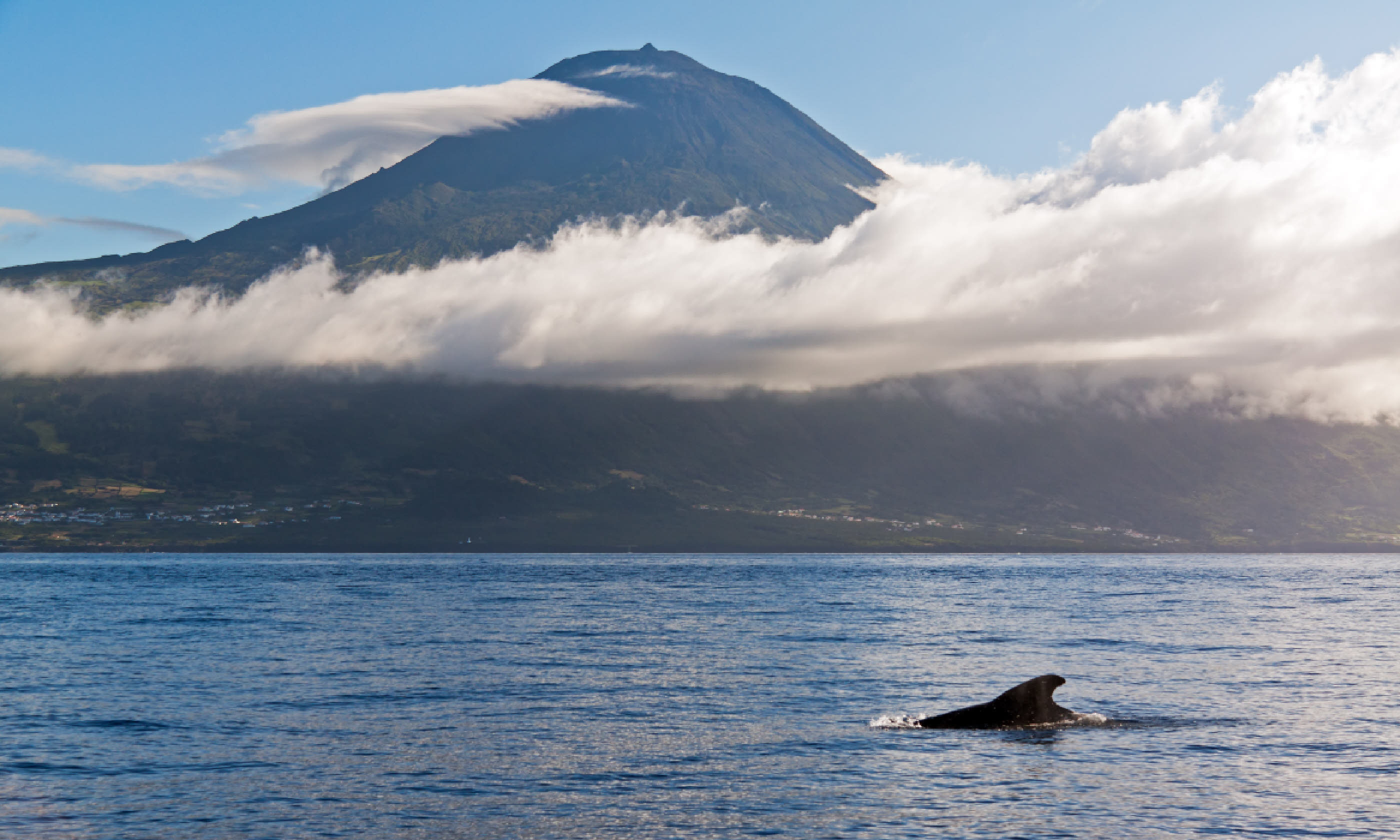 Mt Pico
A well-marked trail from the visitor centre at Cabeço das Cabras leads up Portugal's highest peak. It's a steep hike through dense forest and then over lava rock to reach the crater; from here it's tougher going to summit the cone that sits within. A crack at the top spits out steam but don't worry: it hasn't erupted since 1718.
Know before you go: The Azores | Our 5-minute guide
The Azores: the fire-born islands | The archipelago's best-kept secrets
10. Cotapaxi, Ecuador
Height:
5,897m
Climb time:
7-10 hours one way
Route:
Car park (4,600m) – Refugio Jose Rivas (4,800m) – summit
Difficulty:
5; physically demanding and very high; can be icy – some technical skills required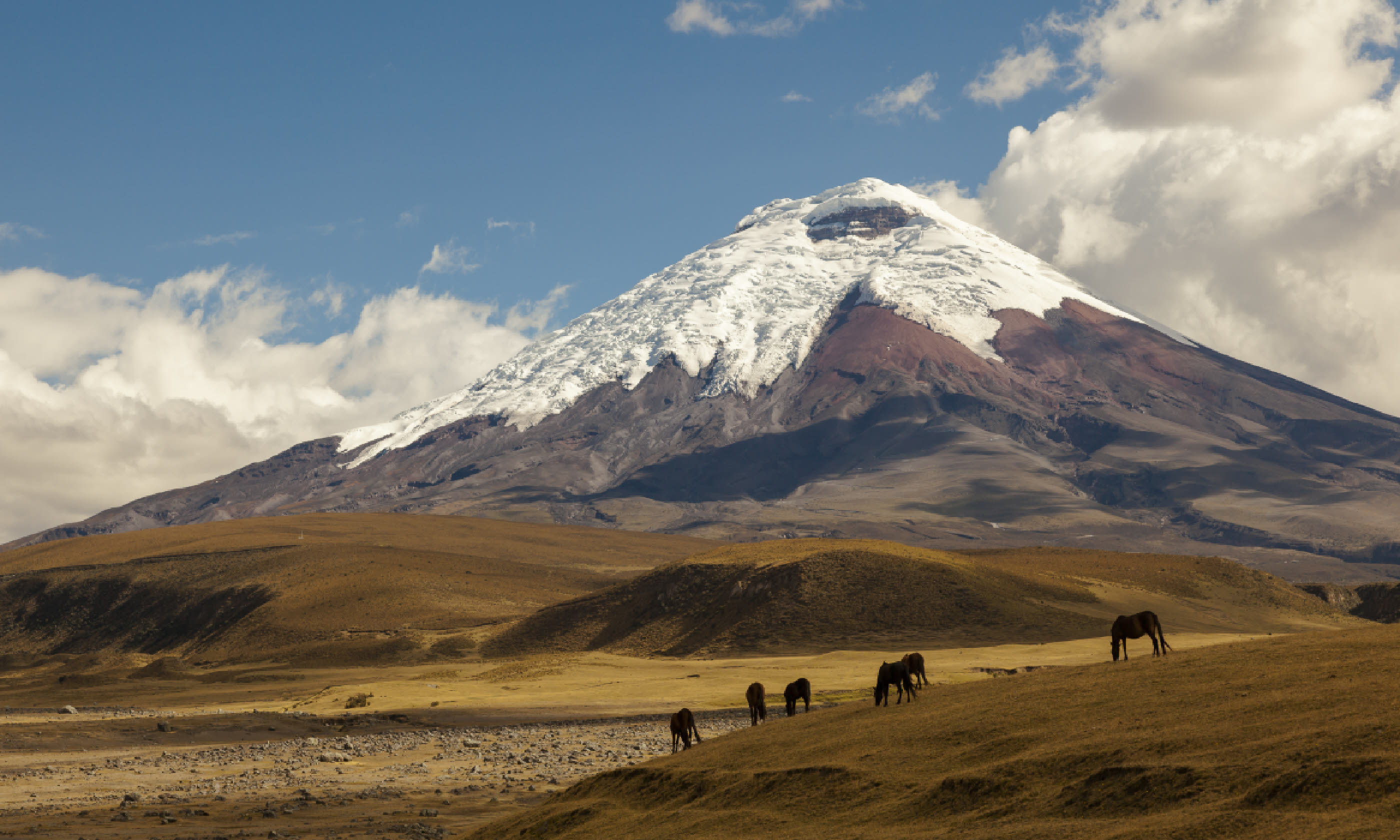 Cotopaxi volcano (Shutterstock)
An hour from Quito, Cotopaxi – one of the world's highest active volcanoes – sits amid the forest and páramo of its namesake national park. It's a tough climb: a guide is mandatory, acclimatisation essential, crampons and ice axes required. But the views are out of this world.
11. Mont Blanc, France/Italy
Height:
4,810m
Climb time:
2 days round trip
Route:
Voie des Cristalliers (French side), via the Gouter Refuge (3,817m)
Difficulty:
5; technical skills and high fitness levels required; bad weather common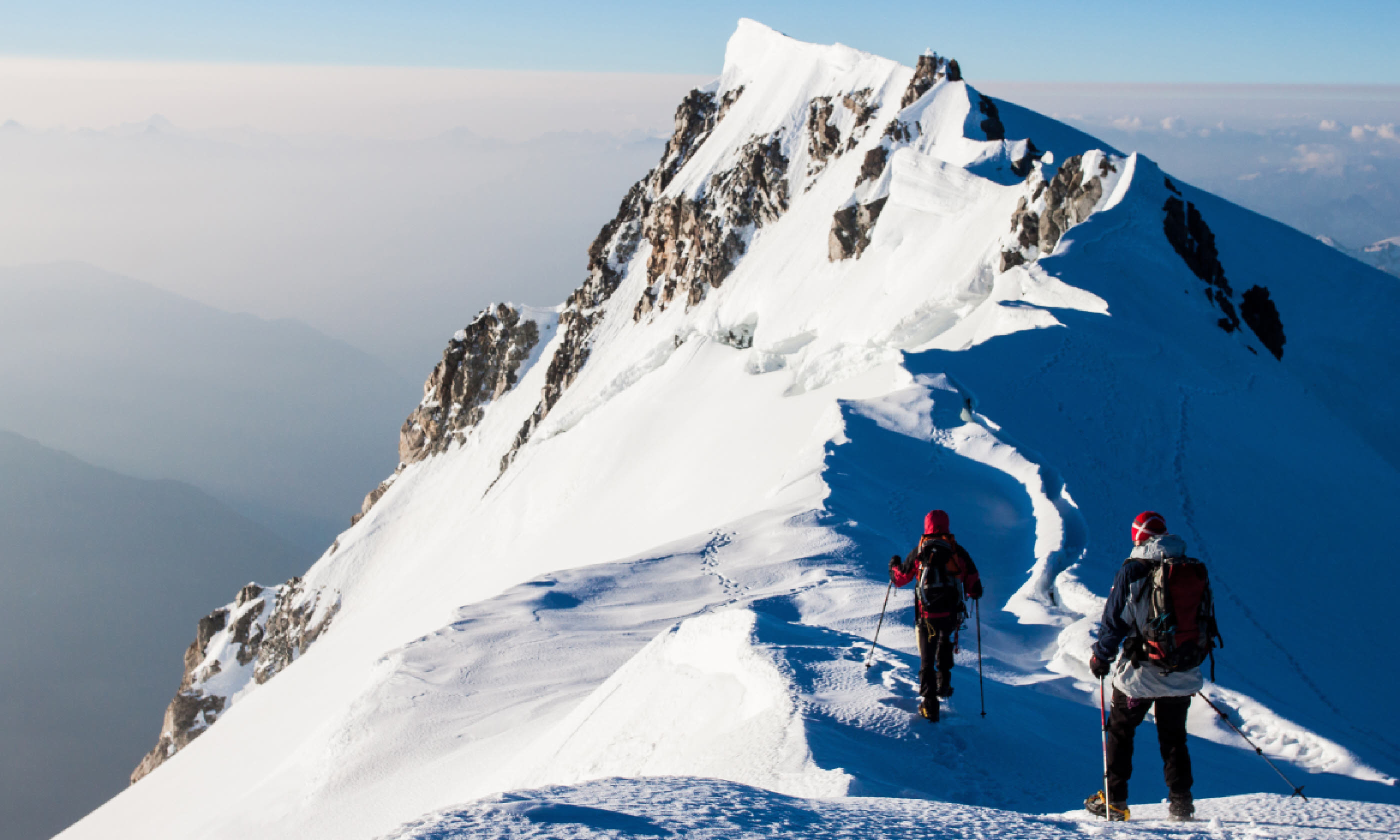 Climbers in the Alps
The highest mountain in the Alps, Mount Blanc calls to climbers. But it's not a simple peak to bag, and some technical nous is needed to navigate its glaciers and infamous Grand Couloir (where rockfalls are common). However, a good guide can get fit novices on top.
A week scaling Mont Blanc | A climbing novice kits up...
12. Kosciuszko, Australia
Height:
2,228m
Climb time:
4-6 hours round trip
Route:
From Thredbo chairlift
Difficulty:
1; simple; high winds possible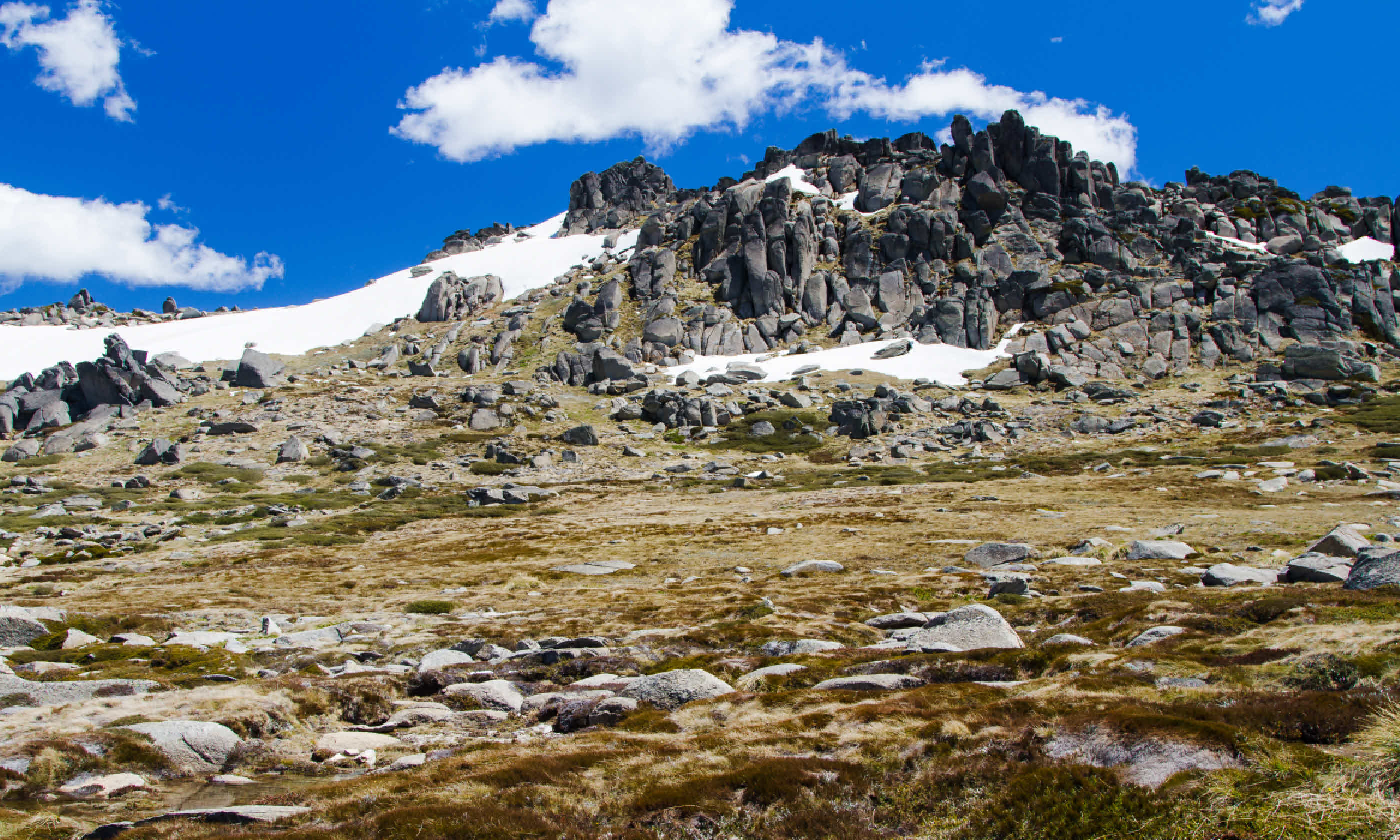 Kosciuszko National Park (Shutterstock)
Australia's highest peak is an easy, pleasant hike. However, while most people trek up and down it in one day, consider spending more time in Kosciuszko National Park. Camp among the meadows, lakes and rare mountain pygmy possums of Wilkinson Valley – a lovely spot, with the added bonus of giving you a crowd-beating headstart to Kosciuszko's summit.