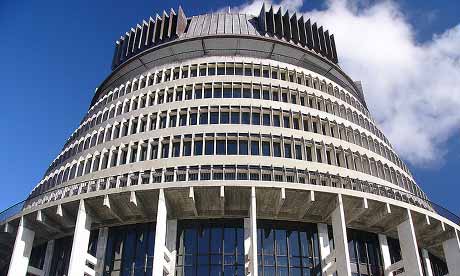 10 things to do for free in Wellington, New Zealand
Wellington is one of the most laid-back cities around – and there's lots to do without reaching for your wallet...
1. Museum of New Zealand, Te Papa Tongarewa
New Zealand's national museum and art gallery Te Papa has become a national icon. Inventive exhibitions like the Earthquake House and a colossal 3D squid sit alongside comprehensive collections of Maori treasures and contemporary art. Entry for the main exhibitions is free, but charges apply for some events.


2. Weta Cave
A visit to 'Wellywood' would not be complete without heading to Weta Cave, the mini-museum and shop of the Weta Workshop – the company famous for the Lord of the Rings film effects.


3. Parliament Tour
NZ's three goverment buildings mix neo-classical, Victorian Gothic and modernist styles. The latter, known as the Beehive for obvious reasons, is the most striking. Free tours leave on the hour every day.


4. Wellington Writers Walk
The Wellington Writers Walk runs along the harbour and is linked by 15 stone plaques featuring excerpts about the city from writers who made Wellington their home, including Katherine Mansfield.


5. Museum of Wellington, City and Sea
Complimenting Te Papa, the Museum of Wellington City and Sea looks at the social and cultural history of New Zealand away from terra firma. Permanent exhibitions include displays about the Wahine ferry disaster and holograms of Maori legends.


6. Sunday markets
To sample all manner of dishes and NZ wines, get to City Market, the gourmet market inside the Herd Street Building, and then head outdoors for fresh produce at the nearby Harbourside Market.


7. Mount Victoria Lookout
Take in the panoramic views from Mount Victoria Lookout, a lofty spot to get your city bearings (and take some great photos). Also, Te Ahumairangi Hill Lookout is a great spot to watch the sunrise if you fancy an early morning walk.


8. Wellington Botanic Garden
Get great photos over the city and harbour from Wellington Botanic Garden – a bracing uphill walk. The Rose Garden and Begonia House are perennial favourites, and there are often free concerts in the summer.


9. Art tour
Wellington has a thriving contemporary arts scene, as you'll discover when you visit the City Gallery in Civic Square, featuring painting, sculpture and conceptual works. For a more pop art edge, head to the Enjoy Art Gallery on Cuba Street.


10. Oriental Bay
There aren't many capitals with a beach in the heart of the city, but Oriental Bay is Wellington's slice of the Riviera. It's also one of the best places for a sundowner.