9 of the best boozy breaks
From Russian vodka and Japanese sake to the world's finest wineries: get to grips with new cultures on these intrepid and intoxicating trips (Not a stag-do in sight – we promise)
1. Craft beers of New England, USA
Brew England: The Art of the Microbrewery, Abercrombie & Kent
Sip award-winning brews on this 11-day tour of New England's micro breweries: if you love your beer, this is the trip for you. From 'banana beer' in Redhook to the rare Imperial Pilsner and Triple Bock tipples, you'll get stuck into the region's finest drinks on
The Art of the Microbrewery
– and the itinerary includes plenty of brewery tours too.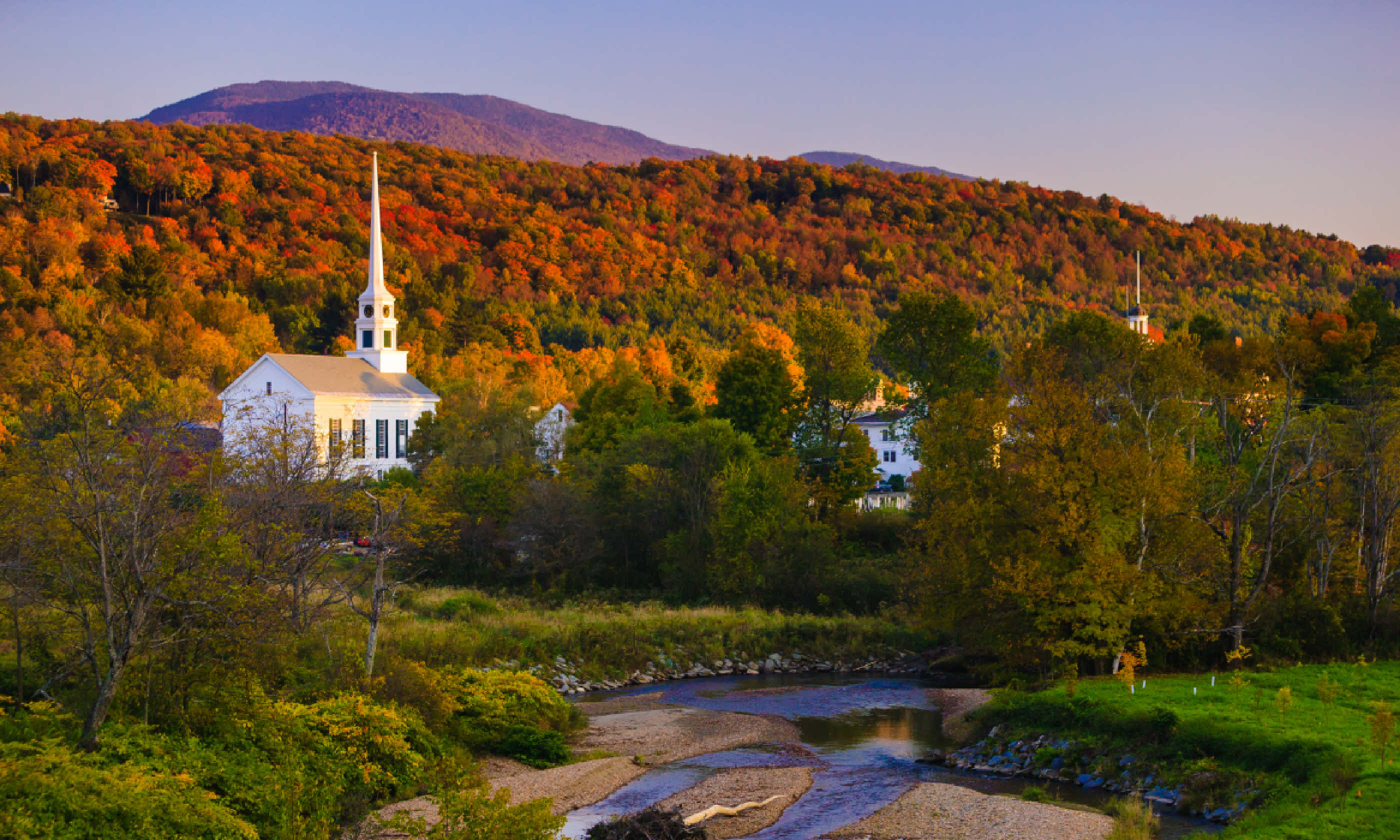 Fall foliage, Vermont
When you're not knocking back beers, you'll be hiking through Maine's Acadia National Park, driving on dramatic coast roads, and taking the Conway Scenic Train through magnificent mountain passes. Happily, the food in New England is just as delectable as its beers: work up an appetite for Maine lobsterbake, pancakes with Vermont maple syrup, and even a tour of the Ben & Jerry's Ice Cream Factory.
8 Autumnal adventures | Because there's nowhere like New England in the Fall
Short break in Boston | Tips for the start of your New England trip
2. Swig wine in South Africa
Cape & Winelands Escape - Self Drive, Rainbow Tours

This 9-day self-drive holiday takes in South Africa's best bits: from the heights of Table Mountain to the friendly penguins of Boulders Beach. But for us, the highlight of
Cape & Winelands Escape
is three days in Stellenbosch: this is the heart of the Cape winelands, and quite frankly it's one of the world's best wine-growing regions.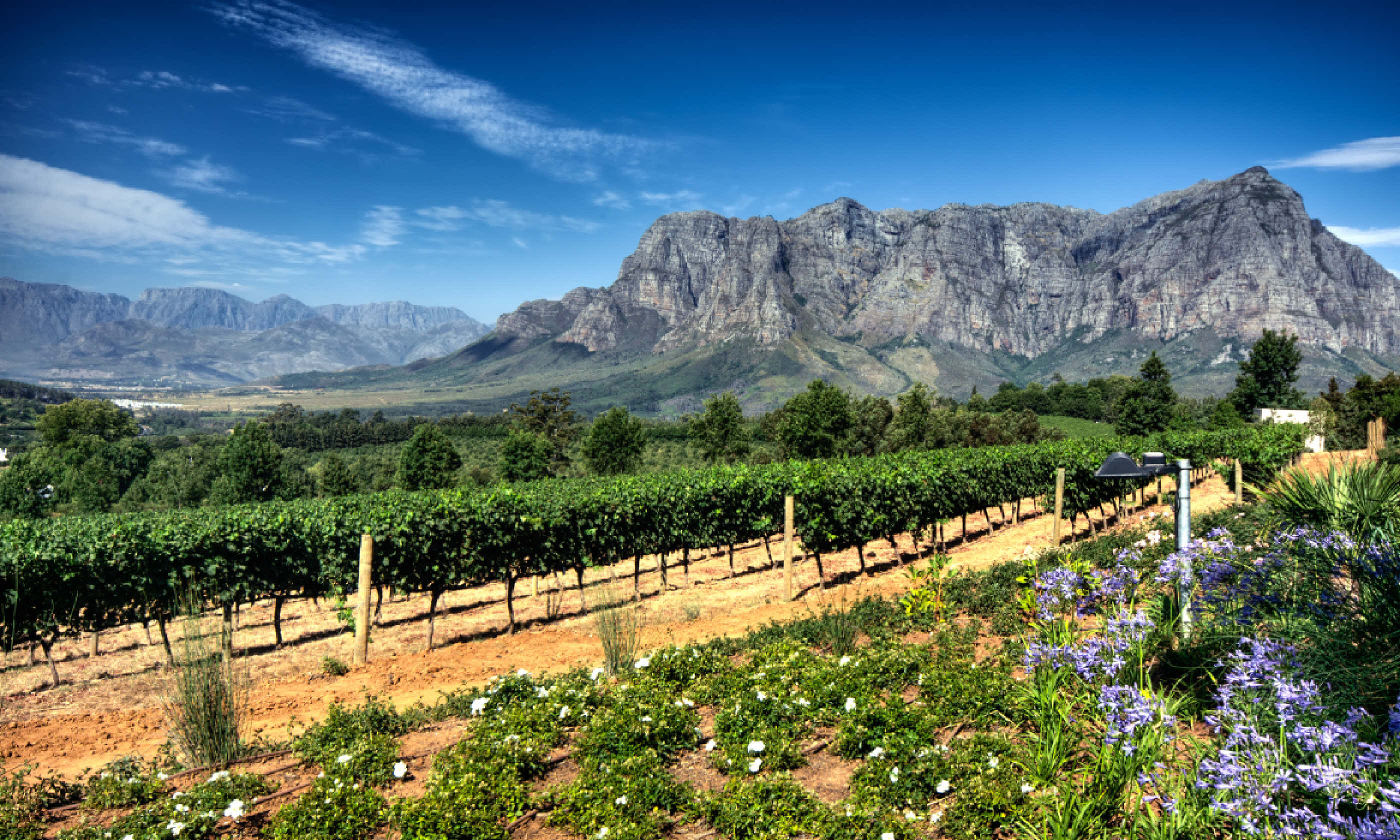 Stellenbosch vineyards with Simonsberg mountain (Shutterstock)
You'll spend the days touring Stellenbosch's vineyards, sipping world-class wines against a  spectacular mountainous backdrop. This is also a foodie hotspot, and many vineyards boast their own fantastic restaurants. With accommodation in a country house hotel and spa, this is a grown-up boozy break – perfect for wine-loving couples.
Where to eat (and drink) in Stellenbosch | The best spots to line your stomach
First 24 hours in Cape Town | What to do when you first arrive
South Africa – for the weekend? | The best minibreak you'll ever have
3. A grape escape in Chile & Argentina
Vineyards of Chile & Argentina, Journey Latin America
On the sun-drenched slopes of the Andes, some of the world's finest wine grapes thrive. In this southern sliver of South America you'll find charming vineyards and spectacular remote hotels – the perfect combination for a two-week
Vineyards of Chile & Argentina
trip.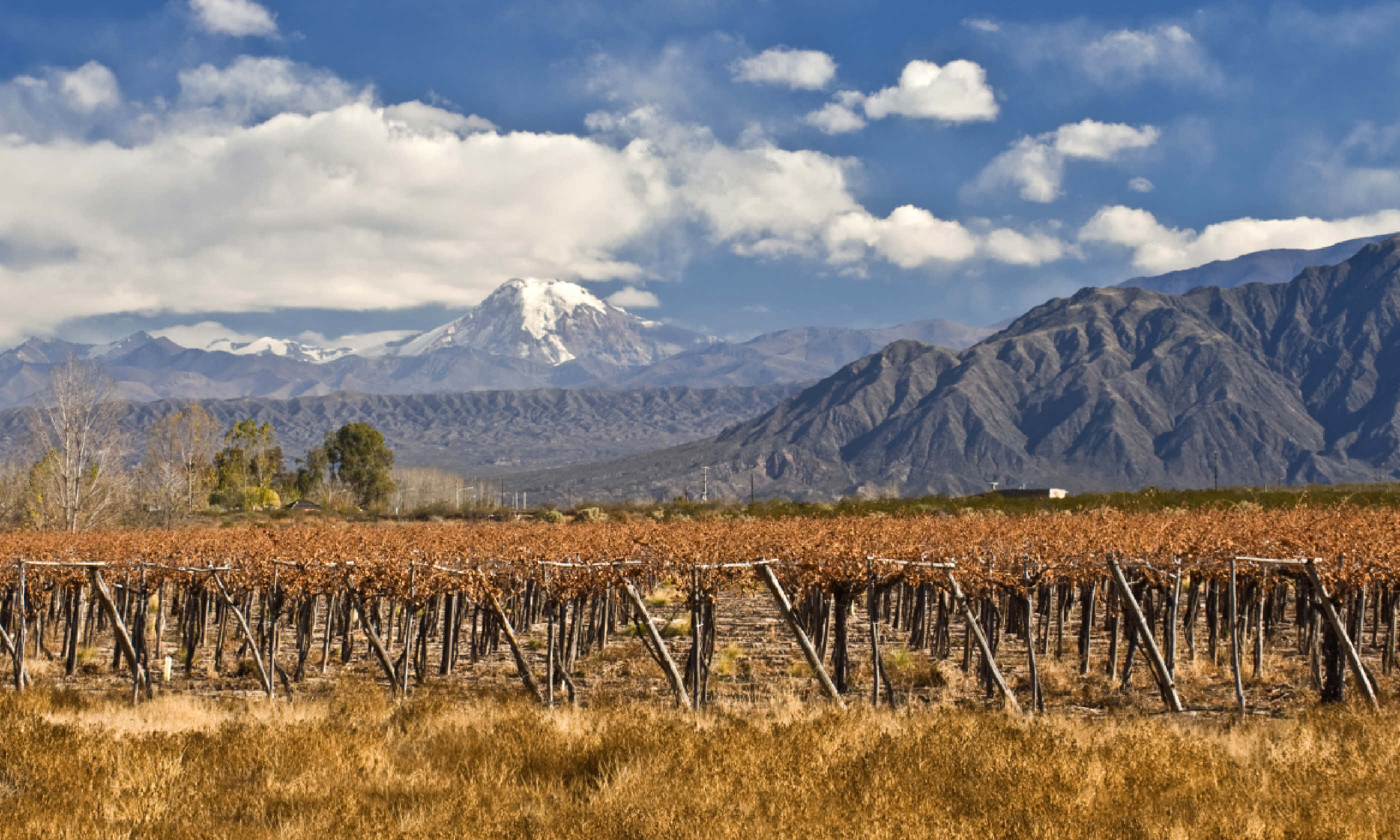 Volcano Aconcagua and vines at a vineyard, Argentina
Every stop on this luxurious private journey is picked for its wow-factor: when you're not quaffing wines while overlooking the Andes you'll be gawping at Iguazu Falls, or taking tango lessons in Buenos Aires. The canyon country in north-west Argentina awaits too, as do the remote working ranches. With luxury transfers and internal flights throughout the itinerary, you'll have Chile and Argentina's best bits at your fingertips.

10 roads you must ride in Chile and Argentina | Is there a better place for a road trip?
The Wanderlust Guide to the Best of Chile | Our tips for an unforgettable holiday
Driving north-west Argentina | The 'road to the clouds'
4. Quaff France's fanciest wines
Cycling The Vineyards & Villages of Burgundy, Exodus
With its gently rolling country hills and pretty canal-side routes, it's almost as if Burgundy was made for cycling trips – and this
Vineyards and Villages
holiday is a laid-back boozy summer adventure. Weave your way through pretty villages and picturesque farms on your vineyard-hopping itinerary, pausing for tasting sessions and glasses of chilled Pinot Noir.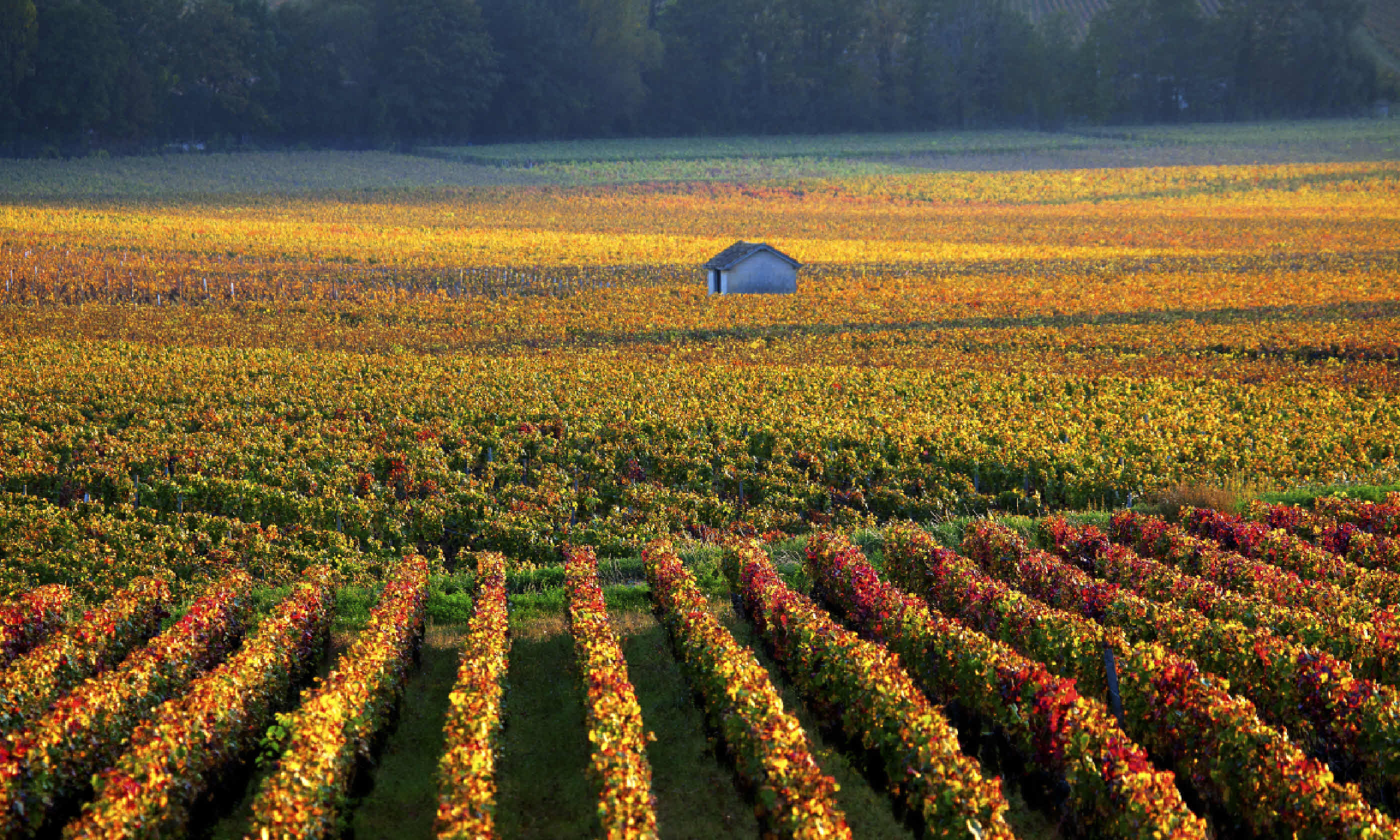 Vineyards near Savigny-les-Beaune, Burgundy
If you're travelling a deux, how about hiring a tandem bike? Most of the cycling is on very quiet country roads and tracks, so don't worry if you're not an experienced cyclist. Better yet, there's separate transport for your luggage, so you don't have to squeeze everything into your panniers. Simply pack a small rucksack and head off on two wheels for the day...
The Wanderlust Guide to the best of France | Essential reading for your trip
Wine tasting in the south of France | If you're headed south, there's wine galore too
5. Sip spectacular sake in Japan
Sushi to Sake, Peregrine
In Japan, you'll find a new foodie experience at every turn – and this
Sushi to Sake
trip unveils the most memorable moments. You'll make soba noodles in a Tokyo cooking class, gorge on Osaka's street food, feast on hand-rolled sushi in Kyoto, and sample incredible sake. This rice wine is a key part of Japan's cultural identity: it origin is uncertain, but it likely originated as a ceremonial drink in the third century.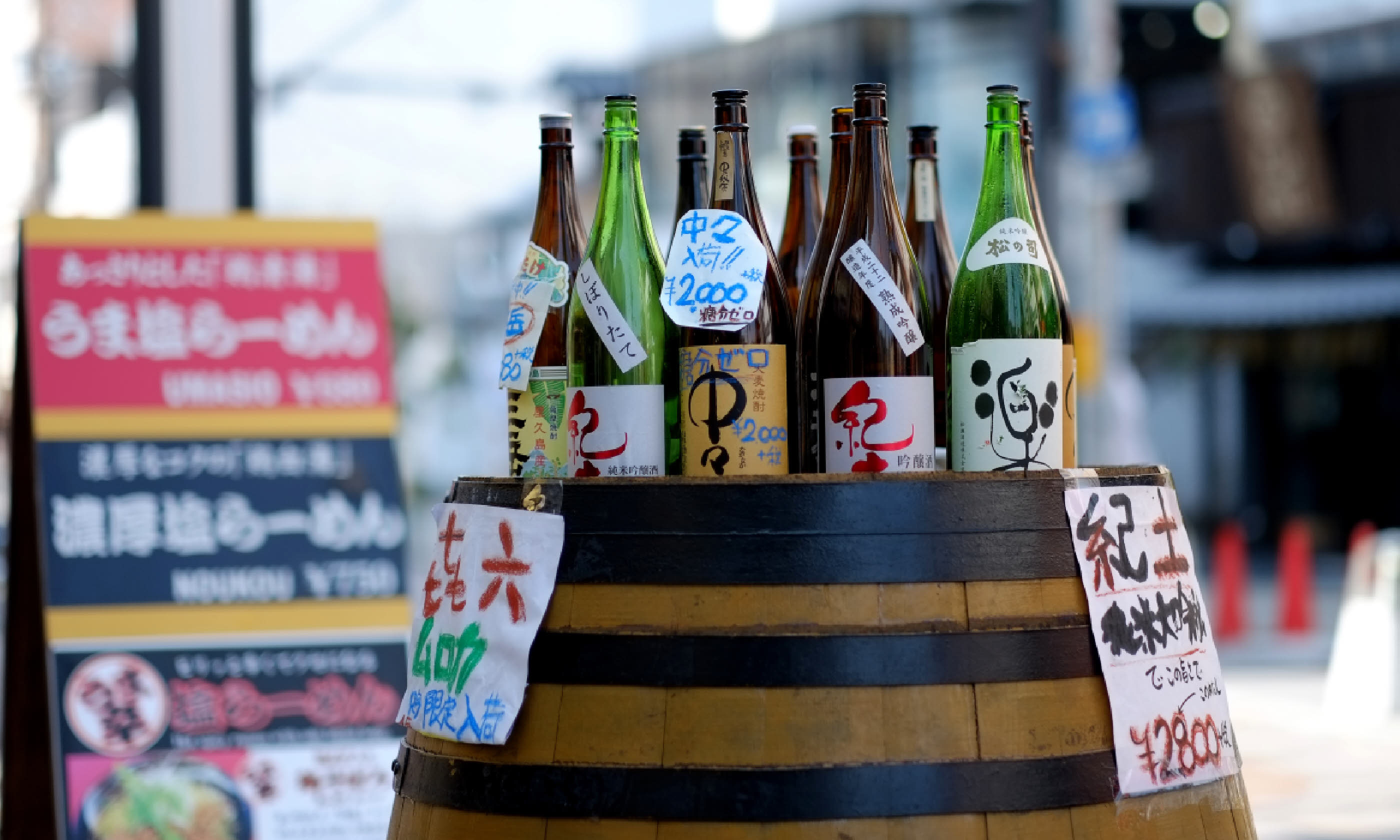 Japanese sake in Nara
Sake is the nation's favourite drink – and it'll become your favourite too, as you sample Japan's top tipples in bars and restaurants all over the country. Drink it from traditional dinky cups called choko, or (in more modern watering holes) as a mixer in cocktails.
Japan's cherry blossom blooms | They're celebrated with sake
Hokkaido: Japan's wild frontier | Chilly? Warm up with hot sake
6. Tour Germany's beer gardens
The Bavarian Beer Garden Holiday, Ramblers Worldwide Holidays
Bavaria's beer gardens were made for balmy summer evenings. This
Bavarian Beer Garden Holiday
is dedicated to Germany's finest leafy drinking establishments, combining pub-hopping by night with easy hiking routes by day. And with Bavaria's picturesque lakes and waterfalls, it's a spectacular place to work up a thirst.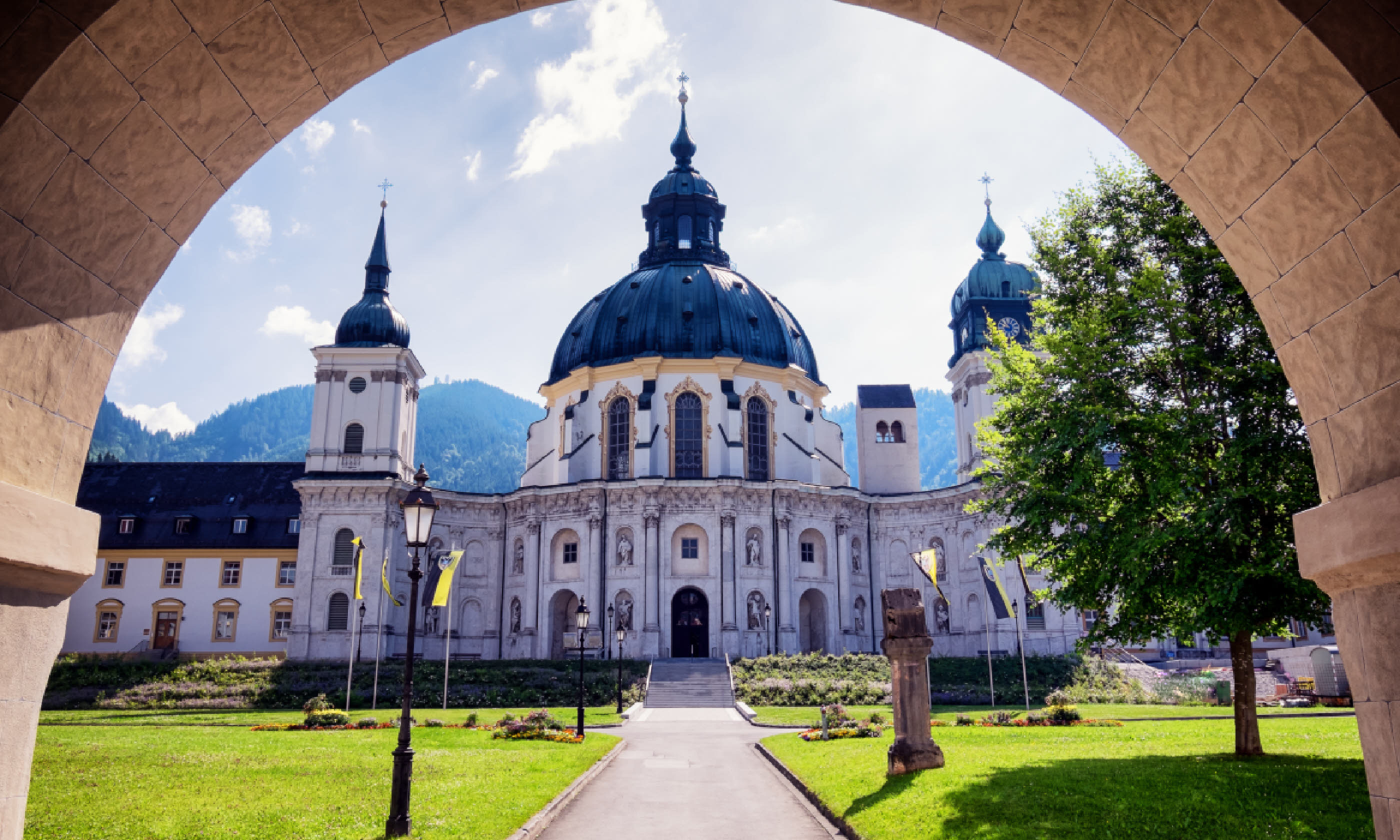 Ettal monastery, Bavaria (Shutterstock)
You'll be based in one place, tackling different walking trails every day – and different beer gardens every night. One stand-out spot is the Ettal monastery, which serves beer that the monks have been making for the past 400 years – if practice makes perfect, this is probably the best pint you'll ever have. Prost!
Bavarian beer gardens celebrate 200 years | Now that's a party
Berlin's top 6 authentic pubs | To whet your whistle...
7. Toast the new year with Russian vodka
Russia Highlights: New Year, Intrepid Travel
Under a blanket of snow, Moscow takes on an even more mysterious, magical air: sure it's cold, but the Red Square and St Basil's Cathedral never looked better. Wrap up to welcome the new year on this special
Russia Highlights
departure, an 11-day tour of the country's cultural gems. On New Year's Eve, you'll celebrate in Suzdal with a local family homestay: you'll feast together, swap stories, and they'll ensure your vodka glass is always overflowing.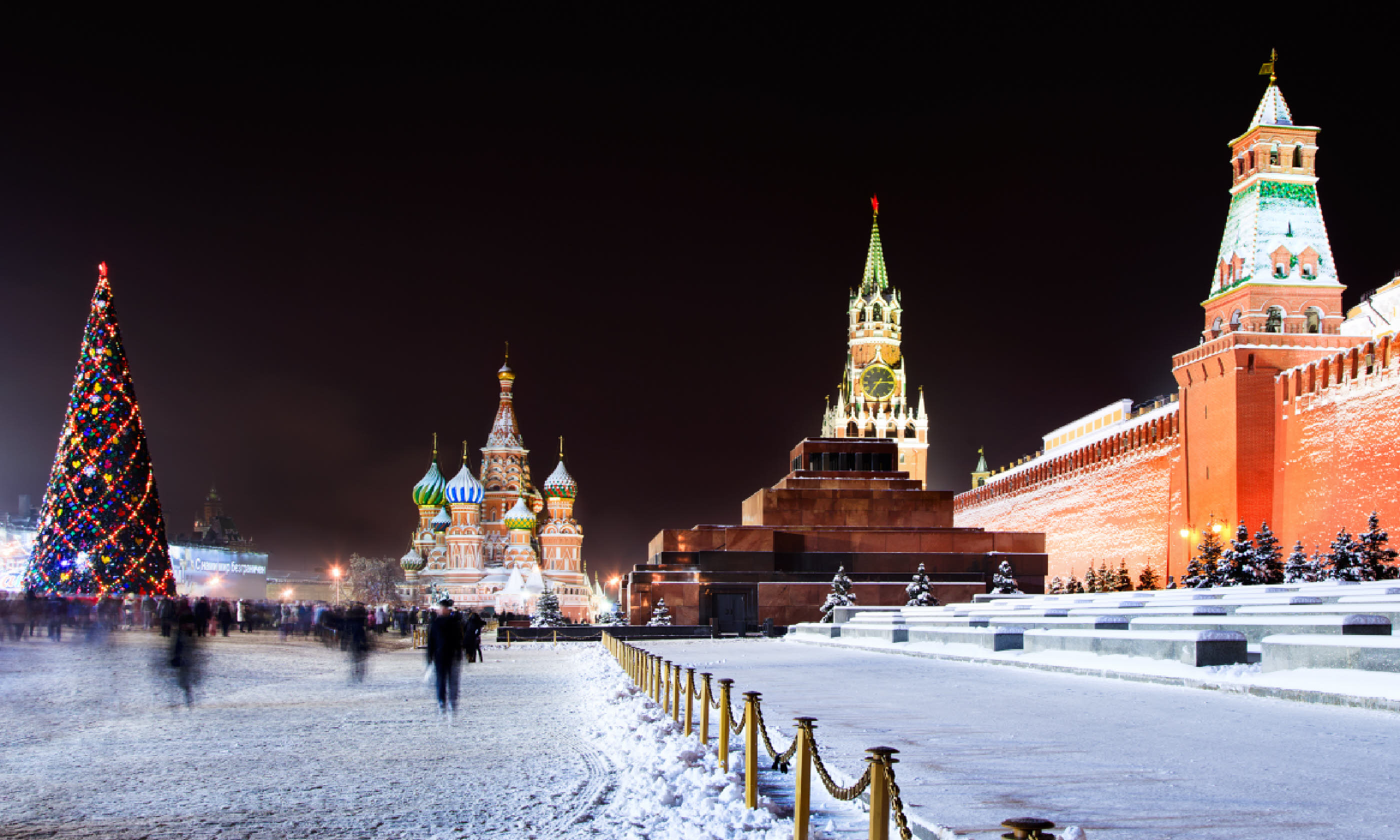 Night view of the Red Square (Shutterstock)
Nothing gets you to the heart of a culture quite like a homestay, so this NYE celebration is a unique start to the trip. After saying goodbye to your new-found Russian friends, you'll continue to Kostroma and St Petersburg for craft markets and city tours, and a traditional tea party and Russian Orthodox church service with another local family.
How to stay warm in Siberia | A British expat shares his advice
A weekend in St Petersburg | Home of the 'John Lennon Temple of Love, Peace and Music'
8. Hike through Italy's vineyards
Classic Tuscany Guided Walk, World Expeditions
Crumbling medieval villages? Check. Vine-blanketed hills? Check. Nowhere does fairytale winelands quite like Tuscany – and the Chianti region is the jewel in its crown. This
Classic Tuscany Guided Walk
rambles along at a suitably laid-back pace; life here is leisurely, with a focus on great wine, food and company. You'll have all three in abundance with your merry band of walking companions and itinerary of wine tastings, vineyard tours and fantastic restaurants.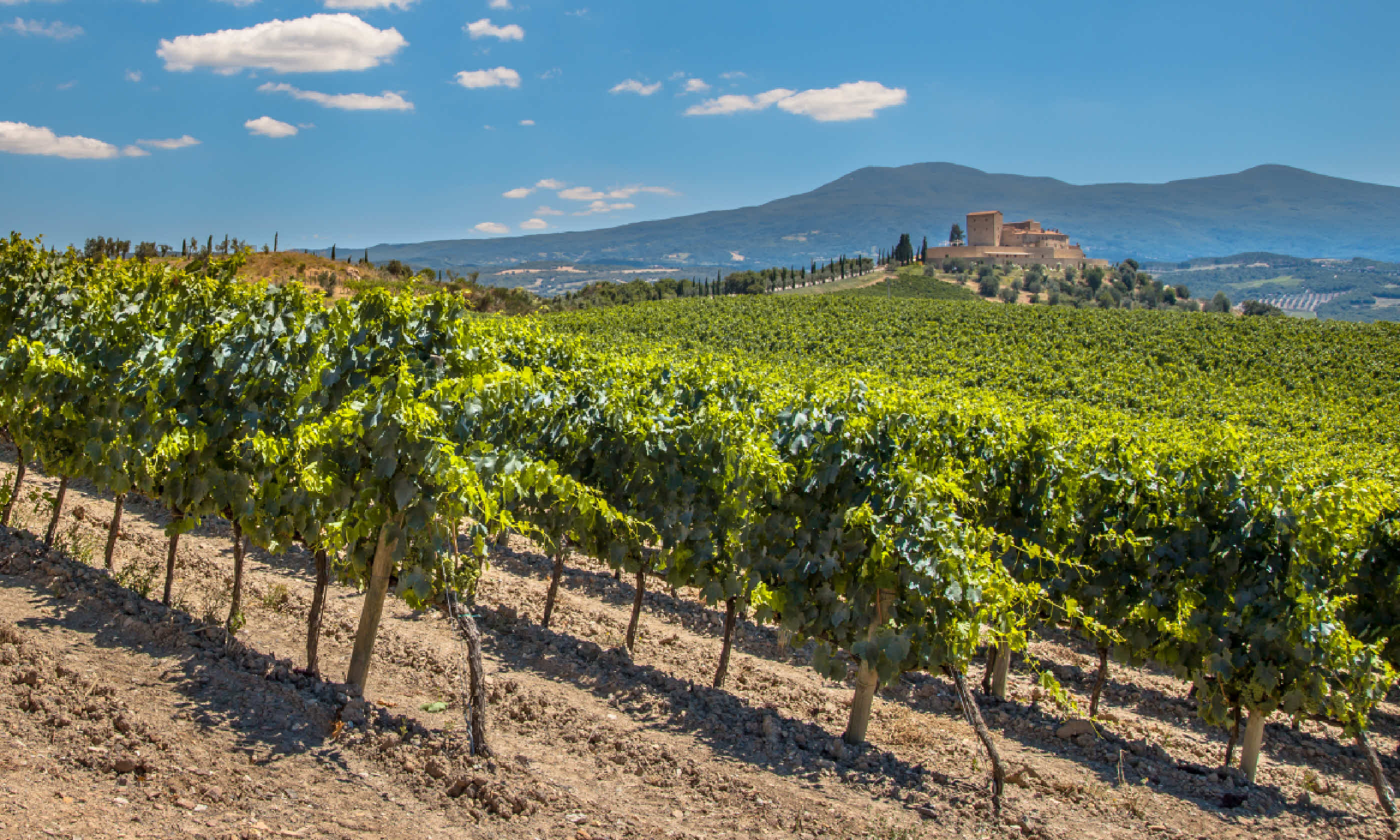 Chianti vineyard
After setting off from Florence, you'll visit the fortress village of Monteriggioni, spend two nights at a characterful agriturismo (farm homestay) in Chianti, and weave your way through vineyards, food markets and olive oil presses all the way to Siena.

Short break in Siena, Italy | Ideas for the end of your holiday
Europe's quirkiest holiday rentals | Includes one in Chianti
One perfect day in Florence | Living the good life in Tuscany
9. Sample the South Island's world-class wines
New Zealand Food and Wine Trail, Audley
Marlborough is home of the ultimate New Zealand Sauvignon Blanc: with its rich soil and sunny climate, the region's grapes are grown to the highest standards, and thousands of vines cover the mountain-fringed plains. On Audley's
New Zealand Food and Wine Trail
you'll have no trouble finding the perfect glass of chilled white wine – and you'll stay at boutique wineries so you'll get to know the people who made it.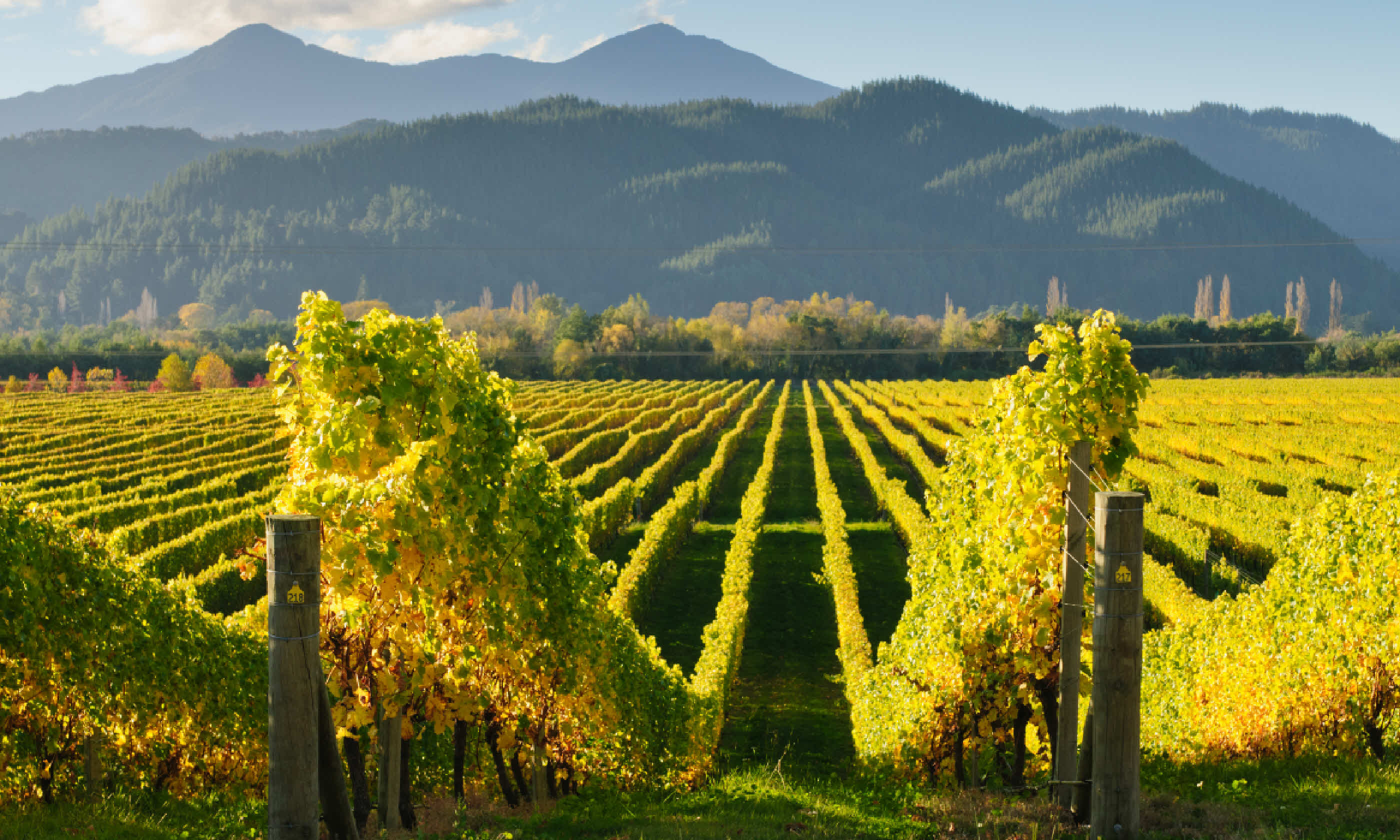 Marlborough district of New Zealand's South Island (Shutterstock)
When you're not swigging Sauvignon Blanc, you'll be gorging on freshly-caught seafood on pristine beach barbecues and cycling through the vineyards of Hawkes Bay. Waiheke Island awaits too: even if you're not a big beach-break lover, you'll have a hard time tearing yourself away from these spectacular sands.
Top 7 foodie experiences in South Island, New Zealand | The wine is just one...
Trips of a lifetime: New Zealand | Amazing holidays, whatever your style
Island hopping in New Zealand | 7 little-known islands off the coast of NZ