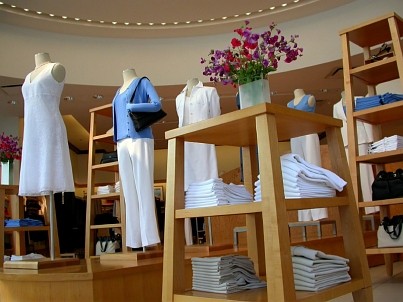 Adelaide is good for anything, from the best white opals and other gems to crafts, wines, clothes and antiques. The city is loaded with markets, including that of the bustling Central Market where you have all sorts of foodstuffs, while fashion boutiques and large department stores also abound.
Rundle Mall in downtown has the best supply of shops and malls and is good for people-watching and snacking. Special buys in Adelaide include local wines, of which there are many that are churned out in nearby vineyards, and white opals that are mined in Coober Pedy.


Rundle Mall
Located in the heart of downtown Adelaide, Rundle Mall is where it's at regards shopping and eating. It is a pleasant pedestrianised arcade which stretches a fair way and is wall to wall shops and cafés. While busy, Rundle Mall never gets over the top and you can enjoy the shopping and nightlife at any time of the year.


Central Market
Central Market is not far southwest of Rundle Mall and is also right in downtown. It lies between the main Grote and Gouger streets and comes with interesting food, shopping and restaurants. Central Market makes a great stop off for a bite to eat while in shopping mode.


Grote Street
Grote Street runs right through the middle of downtown Adelaide in the western half and is particularly good for antiques shopping. There are loads of antiques and collectibles stores under one roof here where you can pick up some fantastic South Australia items.


Jetty Road
Situated in the picturesque Glenelg district in the west of Adelaide, Jetty Road is an eclectic area with a vast range of shops. You can pick up anything from old clothes to books and souvenirs here and there are a bunch of fun cafés, too.


Crafts
Adelaide is loaded up with arts and crafts shops and the Jam Factory Craft and Design Center on Morphett Street, downtown Adelaide, has the best range of ceramics, glassware, and jewelry. It is also good for furniture, although is not as cheap as the markets.


Adelaide shopping tips
Head for Adelaide's markets for clothes, souvenirs and antiques as well as the best priced aboriginal crafts. For opals and other gems, Opal Field Gems on King William Street has quality stones and decent deals. Expect to part with thousands of dollars for a good white opal. The best bargains for virtually anything (apart from opals) can be had after Christmas.