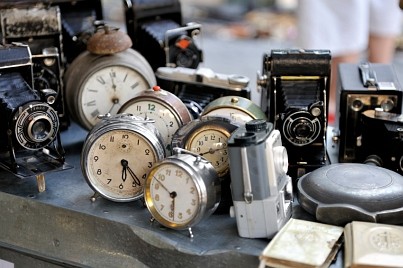 Central Canberra features a number of large shopping malls, department stores, fashion boutiques and markets, making it a great place for bargain hunters. A wide range of prominent stores such as Myers and David Jones can be found here, as well as unique stores selling locally produced goods.
Containing more than 200 stores, the Canberra Shopping Centre is one of the best places to shop in the state and there are plenty of bargains to be found here. Top purchases include jewelry, antiques and souvenirs, and most shopping areas also contain plenty of places to eat and take a break.

Canberra is also home to an excellent range of daily and weekly markets, many of which specialize in certain types of goods. Wentworth Avenue is home to the Old Depot Flea Market, which is by far the most popular market in the city and where great deals and discounts are plentiful.


Canberra Antiques Centre
Located on Townsville Street in Fyshwick, Canberra Antiques Centre is open every day. The numerous shops and stalls here sell just about anything from retro furniture to vintage clothing and pottery.


Canberra Centre
Canberra Centre is one of the city's largest and most popular shopping malls. In addition to a large number of different shops, there is an excellent food court located within as well as some interesting specialty stores.


Manuka
The boutiques here specialize in designer women's clothing and jewelry. There are also some large bookstores here as well as gourmet restaurants and chic cafés.


Gold Creek Village
Located on Barton Highway, Gold Creek Village offers a collection of specialty and craft shops. Particularly popular on weekends, this shopping spot is also the home of a native reptile museum.


Belconnen Market
Open from Wednesday to Sunday from 08:00 to 18:00, Belconnen Market is a real haven for bargain hunters. Senior travelers will want to visit on Thursdays, when the stalls offer a 10 percent discount on goods.


Canberra shopping tips
While most visitors to Canberra head to the markets and malls in the city center, perhaps the best bargains can be found in the suburbs. Areas such as North Canberra are where local people go to do their shopping and these shopping centers often feature sales intended to tempt visitors away from Canberra's commercial center.

Find more information about Canberra and hotels in the area:
Canberra hotels | Australia hotels