Getting to Cottesloe Beach (and what to do once you get there)
TIME : 2016/2/25 11:24:17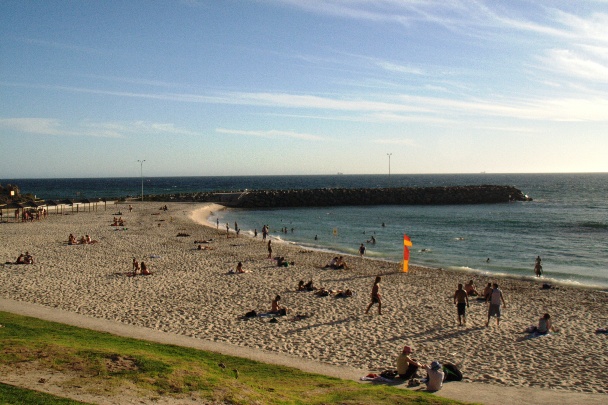 Cottesloe is a Perth suburb that is known for having one great beach and even better sunsets. It is a picture perfect example of suburban life with clean surrounds and nice houses, all lined with the prominent Norfolk Island pine trees. In Cottesloe, just 15 minutes west of Perth, you can spend the day unwinding on the sand, splashing in the water, or just chilling in the grass with a picnic or gelato.
Getting to Cottesloe Beach
If you are coming from Perth city, then you'll want to catch a train on the Fremantle line to Cottesloe. The ride takes around 15 minutes and should cost about $3.70, which is a bargain when you think about the ride on such a nice and new train system available in Perth.
Once you arrive in Cottesloe, it is easy to head to the beach. Simply follow the sign at the station directing you in the way of the water. You'll know you're on the right track when the sidewalk starts to display this nifty little icon every few meters or so: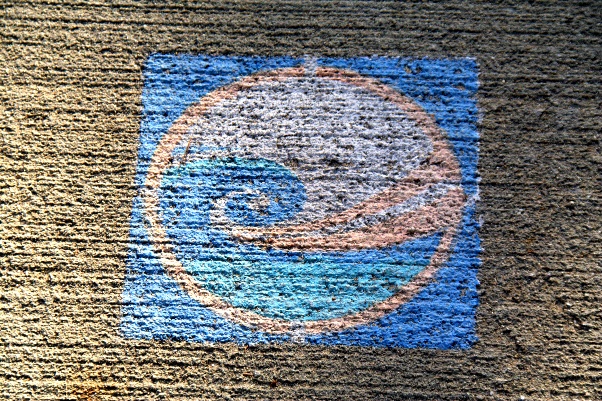 The total walk will take maybe 10 minutes from station to beach.
What to Do at Cottesloe Beach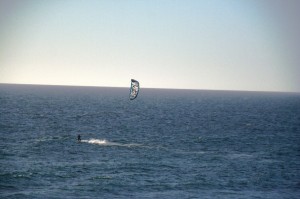 Being a beach, there is swimming, fishing, surfing, sunbathing and relaxing to be had. Kayakers will occasionally cross the waters, paddle boarders will produce an interesting silhouette for photos and kite surfers will make you wish you were doing the same. Cottesloe Beach is one ripe with action, but one of the best things to do is just catch the brilliant sunset as it happens every evening over the Indian Ocean.
If you're heading there for the sunset, then you should definitely have a look at the sun calculator for Perth.
I was pretty happy with the sunsets on most evenings on my stay in Western Australia, but I think the draw to Cottesloe is the terraced lawn setting that lines the beach. Tourists and locals flock to find a spot in the grass on the terraces and await the show. I recommend grabbing a gelato from one of the many shops around to keep you company if you come alone.