Eat Drink and Cure AIDS!
TIME : 2016/2/25 11:40:49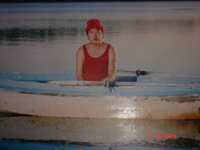 Sydney Food and Wine fair come dine and cure AIDS! – October 28th from 12-5:00.
Over 100 of Sydney's best restaurants and the countries best winemakers converge in rows and rows of white tents to set up shop for the day. For about $2.50 per item- chefs sell their signature dishes to help raise money for AIDS research. The funds raised go to help support the AIDS Trust of Australia which provides funding for research, education, care and support for people affected with HIV/AIDS.
The food booths are open for tasting from 12-2:00. Entertainment runs until 5:00. Locaated in the middle of Hyde park. While you are there- check out the hanging exhibit- 2006 Sydney Life Photography- which is part of Art & About.