Old San Juan: much more than food and shopping
Experience the rich mix of architectural styles in this unique city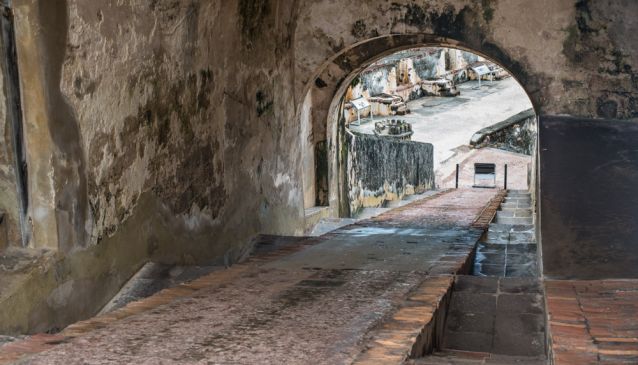 You can have a great piña colada or mofongo basically in every town in Puerto Rico. You can also shop your day away in the dozens of exclusive boutiques, malls and outlets that exist at every cardinal point around the Island. However, you won't find the unique world-class historic and cultural experience that Old San Juan has to offer in any other town or city within Puerto Rico, or the rest of the New World.
In 2021, Old San Juan will celebrate its 500-years of existence –making it not only the second oldest city in the Western Hemisphere, the oldest within US territory. Old San Juan is not only a locally designated historic zone also listed in the National Register of Historic Places. Within its walls, in an area no larger than a square mile, you will find the oldest buildings, structures and spaces within the Western Hemisphere: the oldest executive mansion, the second-oldest church, two medieval castles, two UNESCO-designated World Heritage Sites, and the oldest and more intact circuit of historic walls, gates and bastions that any Spanish colonial city ever had in America.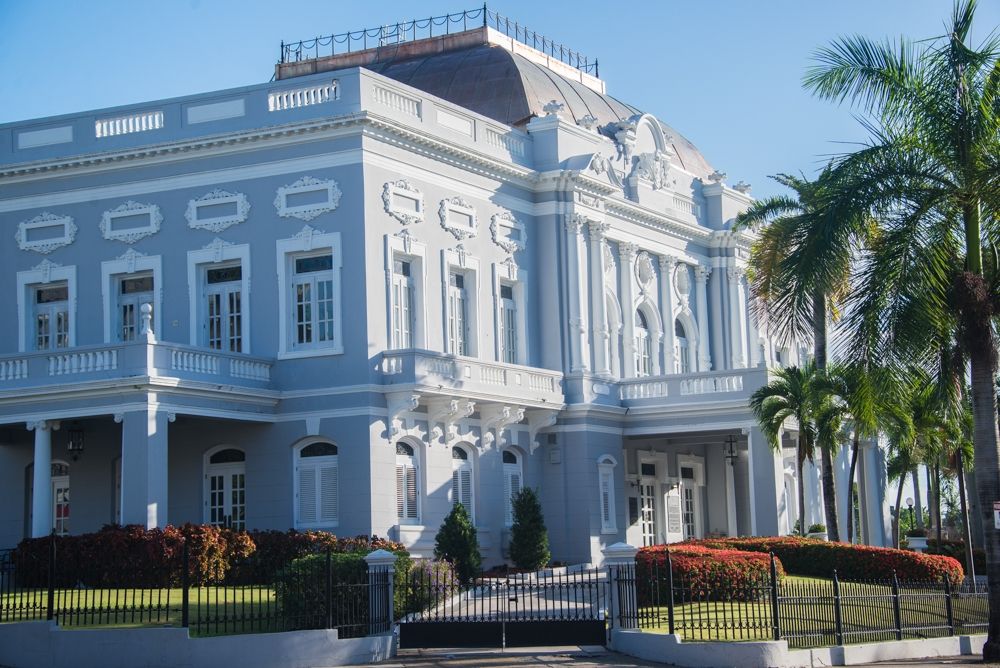 World Class Architecture
You don't have to go to Europe to see Gothic architecture –we have it in Old San Juan. Were you will also have the opportunity to experience a rich mix of other architectural styles that coexist within this unique city. Walking through our blue and gray cobblestone-finished streets (also the only city in the whole world to have them) you will admire not only Gothic architecture but Medieval, Spanish Colonial, Neoclassical, Spanish Revival, Baroque, Beaux Arts, Art Deco, Greek Revival, Italianate and Modernisma, as well.
So don't go back home with photographs of beautiful buildings and structures that you don't know nothing about. While in Puerto Rico, don't miss the opportunity to appreciate, learn and give yourself a unique fun rich cultural experience –reserve and take an architectural tour of Old San Juan and its forts.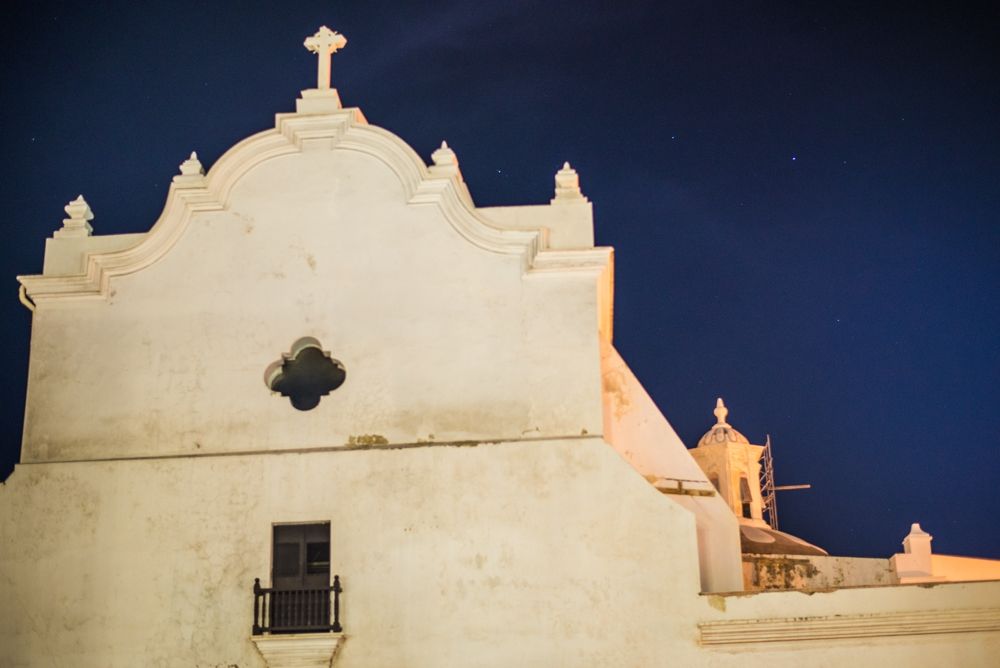 Archtours Architectural Tours
Why are the cobblestones blue? How where these buildings and city walls built? Why Old San Juan is so colorful? These are just some of the dozen questions that curious travelers ask when they visit Old San Juan -questions expected when you are wandering through a city which, like Old San Juan, is about to celebrate its 500-years of existence.
Not only showing you the historical buildings and sites but actually explaining the real facts that made them happen is the passion of local architect and preservation expert Karen González-Jensen. Karen is the only architect in Puerto Rico who has worked preserving and constructing within all three historic forts and the historic city walls of Old San Juan. Fifteen years ago, while working in a state agency protecting and preserving the built heritage of Puerto Rico, she identified the need for the offering of a more thorough in-depth tour of Old San Juan –a tour that would offer real accurate information about its rich urban and architectural history. That is when she envisioned the company she established three years ago: Archtours.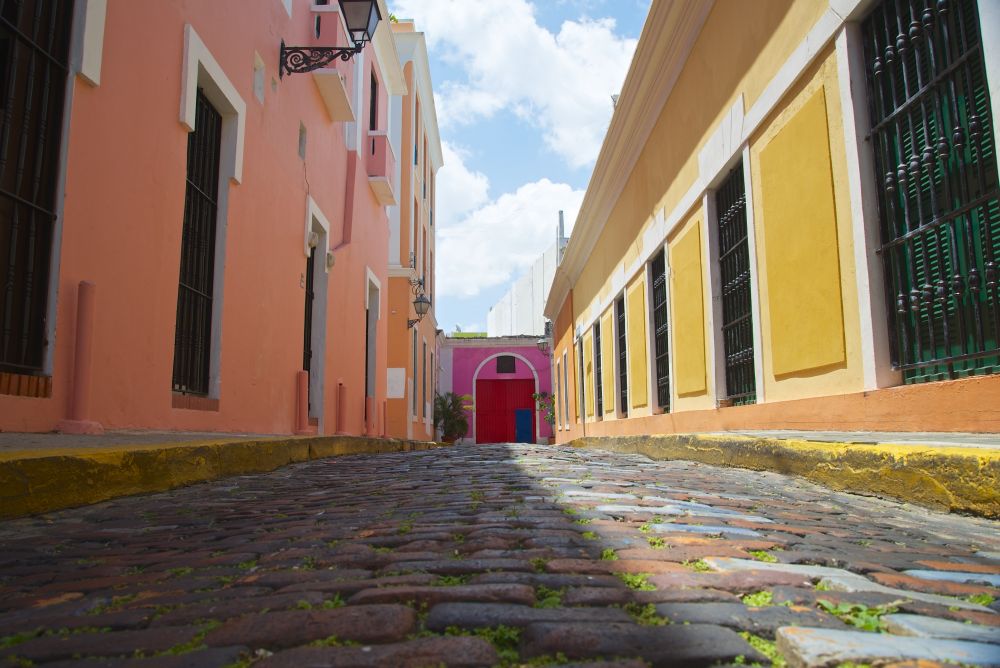 Archtours is the only tour company in Puerto Rico offering architectural tours of Old San Juan and its forts. Through Archtours, the real history of this city will unfold as Karen shares with you what is much more than a tour –it's a memorable cultural experience. In a chronological walk through the cobblestone-finished streets of this city or through each of its forts, she will show, describe and explain where was the first settlement, the first building, the first fort, the first street, while talking along the way about architectural styles, urban spaces and other little known technical, historical and architectural facts that other tour guides just don't know.
Old historic maps and aerial photographs are also used by this very special tour guide to share with you and make even more fun and rich each of her four architectural walking tours: the Old San Juan Architectural tour (2.5-hours); the Castillo San Felipe del Morro Architectural Tour (2-hours); the Castillo San Cristóbal Architectural Tour (2-hours) and the Churches, Chapels and Convents Architectural Tour (2.5-hours). Karen offers these scheduled tours by reservation for groups of no more than 10-persons every weekday (including weekends) at 9:00 am, 12 noon or 3:00 pm. She also offers private tours especially tailor-made to fulfill the desires and needs of individual clients, as well as corporate tours. And because she believes this information should be shared with all, she also offers the only accessible tours of both forts for clients who have physical challenges.
If you like history, you like architecture and you want to understand how Old San Juan evolved through the centuries –you are going to love the tours of Archtours.
For more information and reservations, go to www.archtourspr.com or call architect Karen González-Jensen at 787-640-4070.
Cost: $40 per adult/ $25 per child (8-11)
Hours: Every weekday (including Saturdays and Sundays) at 9am/12noon/3pm by reservation