A Surfing Mecca in the Caribbean
Best Beaches and more in Rincón Puerto Rico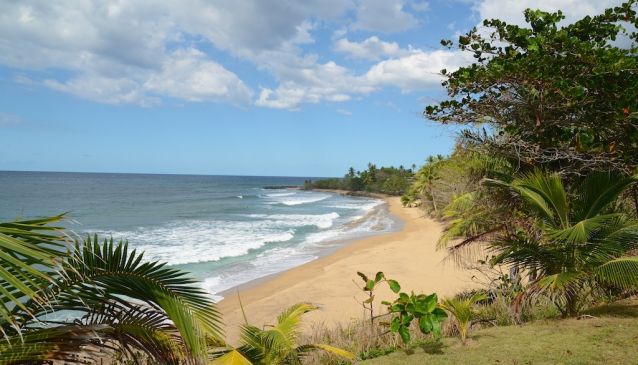 Rincon, Puerto Rico, a beautiful small surf and fishing town in Porta del Sol on the Northwest corner of the island, has grown to be a very popular travel destination for surfers hoping to catch a glimpse of paradise during the harsh winters on the east coast. Whether you're just vacationing for the week, visiting for a quick surf trip, or here for any other number of reasons, there are certainly ways to keep yourself occupied. However, with some razor sharp reef lines and trying conditions, it's important to be educated on some of the beautiful beaches and surf spots in Rincon.
Surfing
Tres Palmas
A powerful wave with an abundance of ocean energy, Tres Palmas, shared with Steps beach, only breaks on very large swells that come from the North or West where anywhere from ten to thirty foot waves break along the sharp reef. This spot is reserved for only the most expert surfers. If breaking, everyone should check out from Route 413, a spectacular viewing area on side of the road.
Maria's
Further north, we have a stretch of breaks with some more manageable conditions. Maria's beach offers long rides and an easier surfing environment than that of some other breaks close by. Surf lessons given by Road to Happiness and Skudin Surf School are located on the beach, where I have seen plenty of stoked first timers smiling ear to ear following memorable sessions with friends and family. However, don't misread me, Maria's can also pick up a lot of swell energy and produce big right hand waves that break along a shallow and sharp reef.
Domes
Named for an old Nuclear Power Plant that sits atop the beach, Domes produces very fun waves for the beginner to intermediate surfers making it a communal place for onlookers enjoying a day on the shore.
Pools
The Pool Bar and sushi restaurant claim this beach, which lets in smaller waves for the beginner surfers. With cliffs to the right however, one should still be wary of the rocks on the inside.
Sandy's
Probably the most common beach in Rincon, Sandy's Beach is located just a bit further north of Pools. Small waves and a soft sandy bottom make it an ideal beach for beginner surfers, families and friends.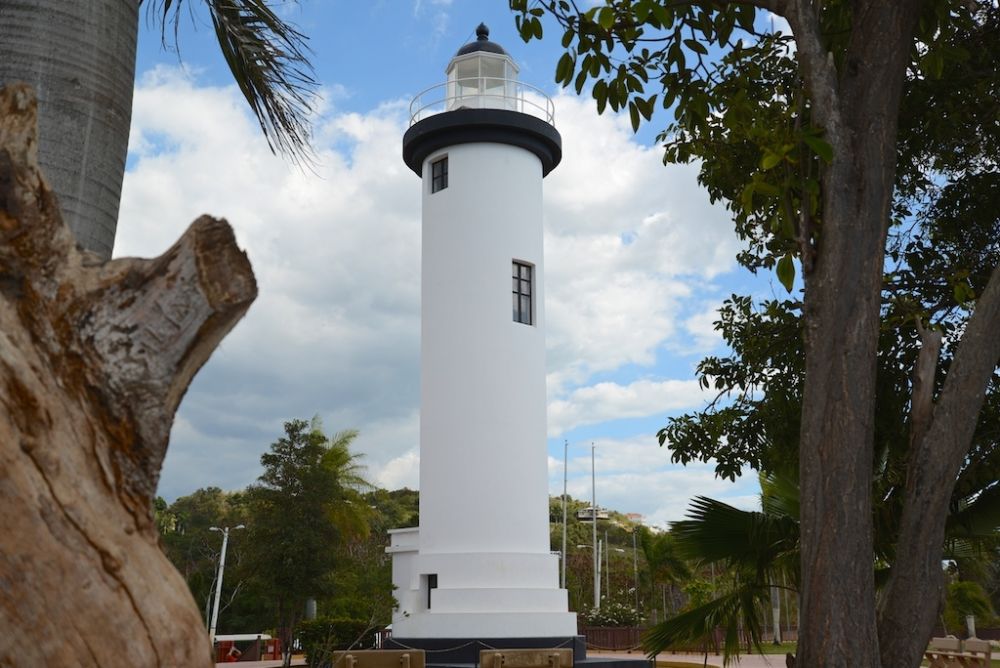 Swimming/Snorkeling
Public Beach
At the southern point of town, the Marina and Public Beach have a soft, sandy shoreline, which create a smooth ocean surface where no waves break. Jumping in and out of the water is no problem, making these two beaches a favorite among swimmers and sunbathers. Taino Dive Shop, located in front of the Marina, has all of your diving, fishing, paddle, and snorkeling gear ready to rent at an affordable price. To get the full fishing experience, charter a boat for the day and take a shot at some big Tuna, Mahi-Mahi or Wahoo from Taino Dive Shop.
Steps Beach
A desired spot for snorkeling is the famous Steps Beach. Named for the concrete slab of stairs located on the shallow reef, Steps contains a wide variety of colorful fish and live coral.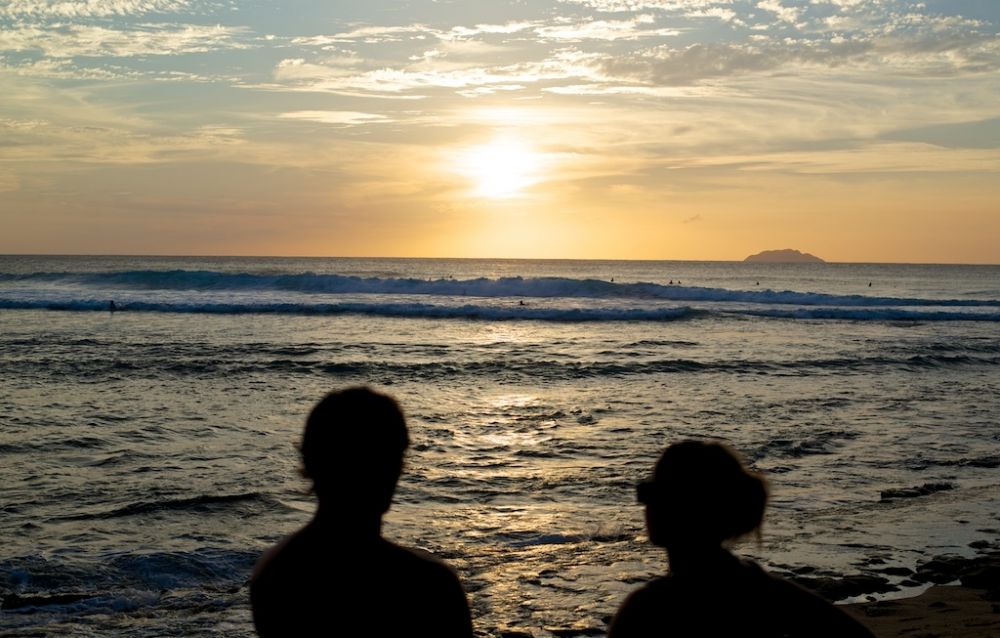 After a long day in the ocean and hot sun, you will certainly want to check out some good eats, which I assure you there is no shortage of. There are a plethora of restaurants and bars of which the list is simply too long, but here are some of the top-notch establishments you won't want to overlook.
The Beach House, Rincon
Under new management, The Beach House is located on Route 413 and overlooks Maria's Beach and Desecheo Island. The sunset from the patio is quite remarkable and when adding live music to the equation it is sure to turn into a rather enjoyable evening out with friends and family. With seven rooms in their newly renovated guesthouse, The Beach House is certainly growing in popularity amongst both local residents and travelers. Be sure to check out their weekly events such as Reggae Sunset Sundays and Taco Tuesdays.
Shipwreck
Shipwreck took the Pirates of the Caribbean theme creating an amazing bar and restaurant atmosphere. Where most places in Rincon are more bar oriented, Shipwreck will give you more of a beautiful dining experience. Big portions and delicious entrees are just a few highlights.
La Cambija
Locally owned and ran, La Cambija has developed quite a reputation within the community. Fresh fish and seafood are imported daily. With limited seating, try to get there early so you can try some local cuisine that won't disappoint, such as the ceviche and fresh fish burritos.
Happy Bowls
Located on Route 413 attached to the famous Puntas Bakery, Happy Bowls is a new establishment that makes fruit smoothies, delicious acai, and poke bowls that you can't find anywhere else in town. Fresh and healthy, this is one of the best places around to start your day, or refuel for an enjoyable lunch.
Villa Cofresi
A beautiful hotel and resort just steps from the sand, Villa Cofresi is not limited to the people staying at the hotel, but is open to the public as well. Pool tables, an arcade, swimming pool, and small island bar are a few of the resorts amenities perfect for the family. Famous for their signature drinks served right out of a fresh coconut, Villa Cofresi is sure to be a pleasurable and entertaining afternoon.
Tamboo
It wouldn't be right to not mention Tamboo, as it is one of the most notorious bars in all of Puerto Rico. Critically acclaimed by Esquire and Travel & Leisure Magazines, Tamboo Bar and Guest House is one of the most happening spots around. The two decks are located right on Sandy's Beach and not only do they draw big crowds during the daytime, but can really get exciting during the evening hours.
Art Walk
Lastly, the weekly craft fair is held every Thursday night starting at seven P.M. in the town plaza, which draws many people and is a staple in the Rincon community. Local vendors set up tents and sell everything from handmade jewelry to artwork to homemade goods. Local artists play live music while children and their parents dance to the beat. The plaza represents the Puerto Rican culture and community in beautiful form.
In conclusion, Rincon has become a winter surfing mecca thriving on tourism. Lush landscape, tropical temperatures, and crystal blue waters are enough to draw almost anyone. In my opinion, Rincon, Puerto Rico is the perfect medium between paradise and urbanity.
What are your favorite things to do in Guánica?
Let us know on Facebook, Twitter, Google+ or Pinterest!
Photo Credits: Alfredo Hannibal