Things to Do in Guanica: An Adventurous Stopover
Great places to visit in Porta del Sol, Puerto Rico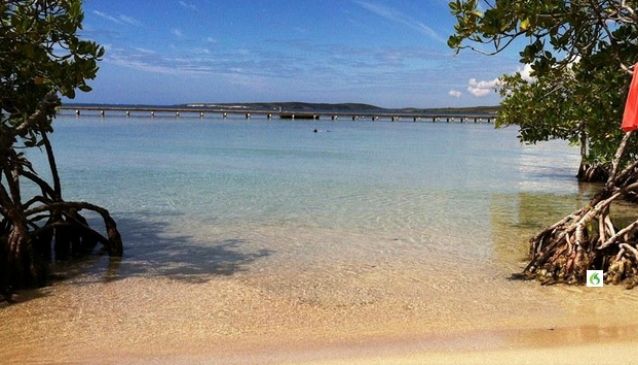 Tucked away in the southwestern region of Puerto Rico, a little over two hours from San Juan, lies the unpretentious beach town of Guanica. Quite close to Cabo Rojo, it is the perfect addition to any Porta Del Sol itinerary, offering an excellent base for diving, hiking, and other adventurous day trips.
Things to Do in Guanica: Nature Reserves and Beaches
Active travelers will thoroughly enjoy a few days in Guanica, as it boasts several nature reserves. Those looking for peace and quiet will also appreciate the following spots though, as they are also great for a picnic or a relaxing day under the sun:
Guanica State Forest: this internationally-recognized Biosphere Reserve happens to be the largest remaining tropical (coastal) dry forest in the world. There, birdwatchers and hikers will enjoy over 40 different species, many rarely found elsewhere on the island—some even thought to be extinct until recently. These, in addition to 700 varieties of plants and for different forest types, can be observed via 58 km (or 36 miles) of trails.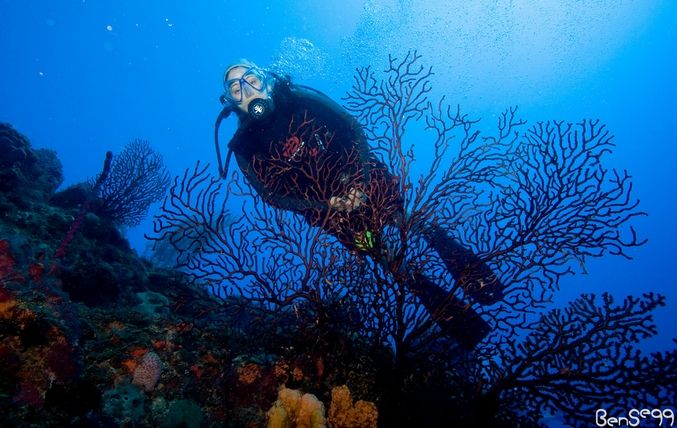 Gilligan's Island: also known as Cayo Aurora, this mangrove haven is a short ferry ride from San Jacinto Restaurant (USD $8 per person; coolers, chairs additional). Its beaches are calm and shallow, making it the perfect day trip for families traveling with kids. Active travelers can opt to kayak around the reserve as well. Best time to visit is weekdays outside school holidays; otherwise, you will likely encounter masses of locals and loud music. Also note: it is closed on Mondays (except holidays).
Mona Island: unforgettable diving, caves, and beaches— just off the mainland's West Coast, Mona is one of the wildest, most virgin islands in the Puerto Rican archipelago. You can even spot a large iguana that resembles Indonesia's Komodo dragon (albeit less dangerous) there. The Mona Passage, however, is one of the most dangerous in the region, so it is recommended you book a reliable vessel and captain. If you wish to go diving though, book a live board or day dives through Guanica's well-known dive shop Island Scuba instead.
Playa Santa beach and pier: calm waters, a variety of water sports and gorgeous sunsets await in Guanica's most popular beach. Here, you can go jet skiing, banana boat riding, and even kayaking.
Balneario Caña Gorda: down Route 333 and close to the Copamarina Resort, this calm beach is popular among locals—and seafood lovers who visit the hole-in-the-wall restaurants by the end of this road.
Ballena Bay: also toward the end of Route 333, this is a spectacular natural refuge for turtles, birds, and other wildlife.
Point Jorobado: head west through highway Route 325 for some good snorkeling.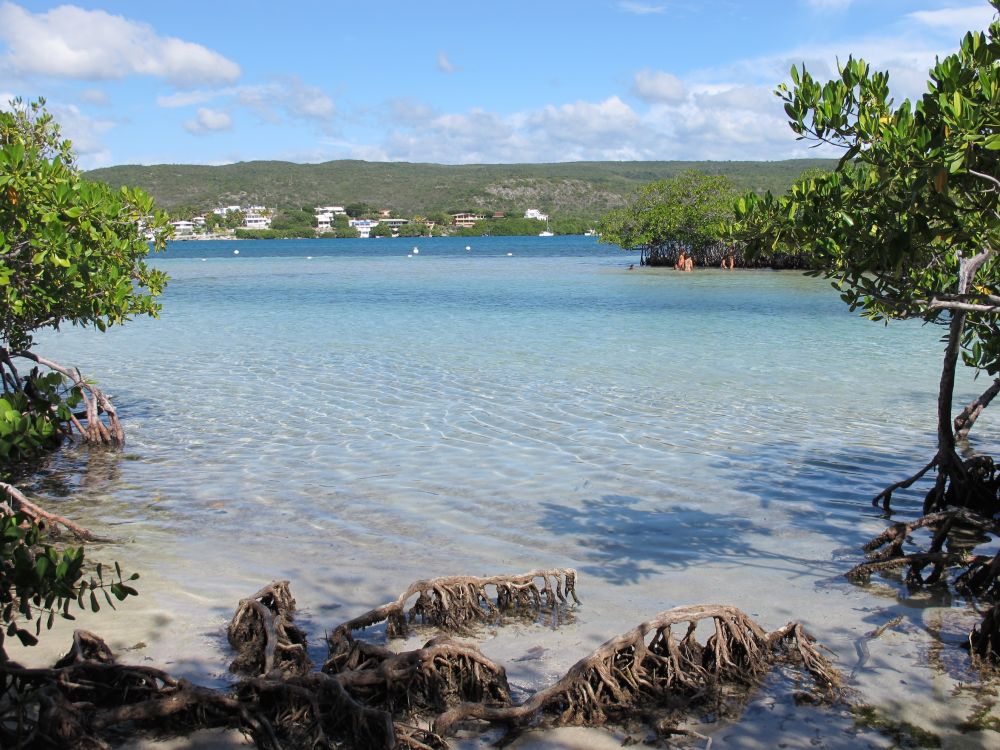 Things to Do in Guanica: Special Stays
B&B's and government-subsidized apartment rentals are the most popular accommodation options in Guanica—except for one nice resort. Our picks include:
Parador Guanica 1929: This charming parador is full of local flair and good service. It is not beachfront, but does have a nice pool and it is close to some nice beaches and attractions. For instance, it is just a few minutes' drive to the port to Gilligan Island, Playa Santa Beach and even walking distance to Bodegas Andreu Sole (restaurant/tapas bar). Better yet? Their all-inclusive package is a great deal, not only due to the variety of choices on the menu but also the excellent quality of the food.
Copamarina Beach Resort Guanica: the only full-service hotel in Guanica. It is beachfront, has great pools, tennis courts, spa, and other facilities. While not all-inclusive, the Copamarina does offer some meal plans with a stay: breakfast, breakfast and lunch or breakfast and dinner. On-site Alexandra's Restaurant is ranked as one of the best in the area by travelers, by the way. The Copamarina Beach Resort is also a great location for a Destination Wedding in Puerto Rico!
Mimi's Guesthouse: For those seeking a more personalized, yet secluded getaway will have a great experience at Mimi's. Travelers rave about the well-appointed rooms, friendly hosts and nearly-deserted beach nearby.
Things to Do in Guanica: Eat and Drink
Unfortunately, most restaurants in this area are hit and miss, so the best thing to do is to sample some of the eateries toward the end of Route 333. There, you will find several local spots that serve good seafood and other Creole delicacies, such as the family restaurant Brisas de Playa Santa. Another option is to enjoy the food at the restaurants within the Copamarina Resort (Alexandra) and Hotel Parador Guanica 1929. Both properties' restaurants offer a variety of excellent dishes to choose from.
When it comes to nightlife, one of the few decent places to hang out (outside a resort) in Guanica proper is Bodegas Andreu Sole. The atmosphere and tapas are good, although their homemade wine and sangrias get mixed reviews. You will likely rent a car during your time here, so it's best to head to nearby Rincon or Cabo Rojo for better options.
What are your favorite things to do in Guánica?
Let us know on Facebook, Twitter, Google+ or Pinterest!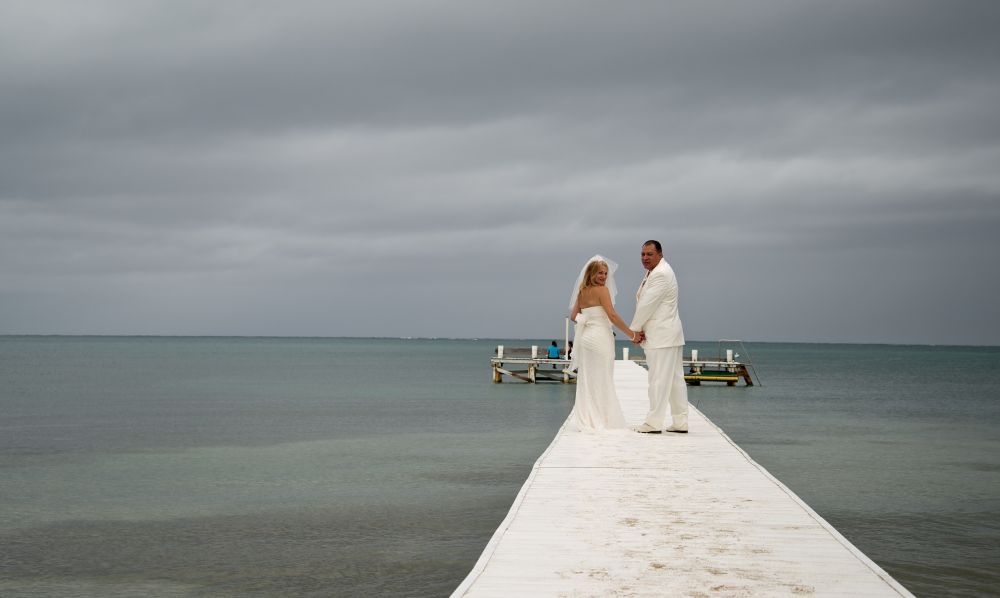 Maria Alexandra Laborde is a serial expat, having lived and traveled extensively throughout 6 different countries and territories, including over 20 years in Puerto Rico. She shares her knowledge and love for the Arab world through her niche blog Travel The Middle East. Also, Maria is the author of LatinAbroad: Cultural Travel Blog, where she shares cultural experiences and advice after living in and traveling to almost 30 countries across 5 continents. Follow her on Facebook, Google+, Instagram and Pinterest!
Photo Credit: Mona Island Diving by Scubavagabond, Flickr; Wedding by Alfredo Hannibal; Gilligan Island from TripAdvisor