Ponce, Puerto Rico
The "City of Lions"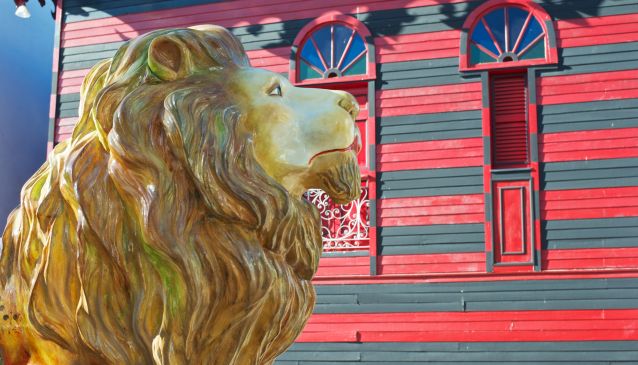 Craving a city break by the sea, and a change from San Juan? Ponce, located in the Porta Caribe (South Region) of Puerto Rico is the answer. From world-class museums and colonial architecture to archaeological sites, nature reserves and recreational parks -- come find out why La Perla Del Sur is the island's most populated city outside the capital's metropolitan area.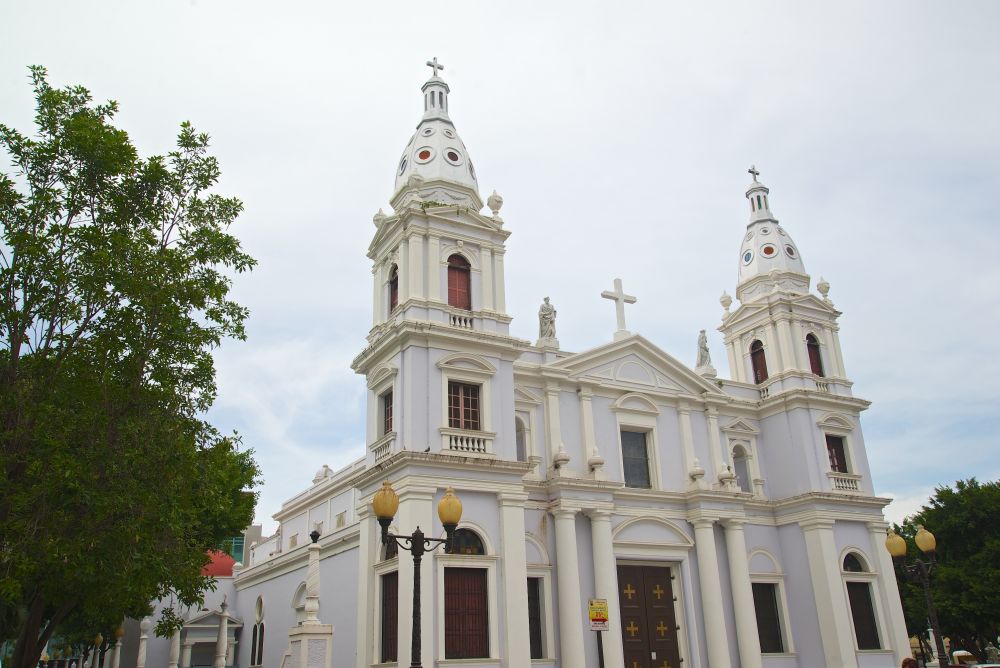 History, Arts and Culture
While Ponce is perfect for nature lovers, it is most widely known for its wealth of history, arts, culture and many other things to do. Below, Ponce's most popular museums, cultural, and archaeological sites: Museo de Arte de Ponce (2325 Ave. Las Americas): one of the finest, most critically-acclaimed Puerto Rican museums is also the city's number one tourist attraction. Irrefutably so, as it exhibits one of the best and most complete Italian Baroque and English School collections in the Americas. Furthermore, MAP constantly holds special events and cultural activities along its gardens and exhibition halls. Make sure you visit their official website when planning your Ponce visit.
Plaza Las Delicias and 'El Pueblo' (between Calles Reina Isabel, Villa, Marina & Concordia): highlights include the historical Fire Hall Museum (Parque de Bombas); Nuestra Señora de Guadalupe Cathedral; the eclectic old theater Fox Delicias; City Hall (Casa Alcaldia); the neoclassical buildings of the Banks of Ponce and Crédito y Ahorro Ponceño; and the Old Ponce Casino. And of course the iconic Lions of Ponce, beautifully painted lion sculptures situated around the plaza.
Castillo Serrallés (Calle El Vigía #17): the Puerto Rican answer to a 'castle' -- and yet another icon Ponceño. It is relatively young, having been built in 1934, but it's a beautiful example of an architectural design known as "Spanish Renaissance." Museo de la Música Puertorriqueña (Calle Isabel, on the corner of Cll. Salud): The exhibition halls of this hybrid neoclassical and art nouveau building, designed by architect Alfredo Wiecher in 1912, depict the Puerto Rican music evolution and influence of the Taino Indians, Spanish conquistadors, and African slaves from pre-Columbian times until today.
Tibes Indian Ceremonial Center (Carretera # 10, toward Adjuntas): considered one of the most important Taino Indian archaeological sites in the entire Caribbean, Tibes is the perfect mix of an outdoor adventure and a day at the museum. The outdoor archaeological site includes replicas of an indigenous town ('aldea' or 'yucayeque'), preserved ceremonial plazas and even petroglyphs; while the museum exhibits some of the tools, pieces of clothing, and other utensils found at the site.
Outdoor Activities and Day Trips
Bordered by the Caribbean Sea, Ponce has a wealth of natural beauty as well. Here, some top outdoor attractions that fit the bill: La Guancha Boardwalk and Recreational Complex: hands-down, this is everyone's favorite spot in the city to take a walk, chow down, watch the boats or simply relax. Complex facilities include a famous boardwalk by the Caribbean Sea; observation tower; Puerto Rican fast food kiosks; plaza for dancing and live music; boat ramp; kids playground; and even an open-air amphitheater, which occasionally holds artistic and cultural events. Hacienda Buena Vista (Carretera #123): from hydraulic machines, mill, and even house toaster, this hacienda was a productive, cutting-edge in the late 19th century. Even today, you can go back in time by touring the on-site museum, in addition to enjoying excellent bird-watching due to its location in the middle of a subtropical forest. Isla de Caja de Muertos (click here for ferry, day trip info): for drop-dead-gorgeous beaches, breathtaking flora and fauna certainly go through the trouble of taking the ferry from La Guancha to this natural reserve, located about 9 km (or almost 5 nautical miles) from the city.
Delve deeper into Ponce: Mosaics of the Lordly City + Tours
As it is impossible to include all the wonders of the Southern Pearl in this article, we are including links to Ponce Tourism Board's "Mosaic of the Lordly City" page, dedicated to other lesser-known monuments and architectural gems sprinkled throughout the city.
Got more tips or things to do in Ponce Puerto Rico? Let us know on Facebook, Twitter, Google+ or Pinterest!