Culebra - Puerto Rico's Beach Paradise
Discovering the beaches of Puerto Rico's treasured island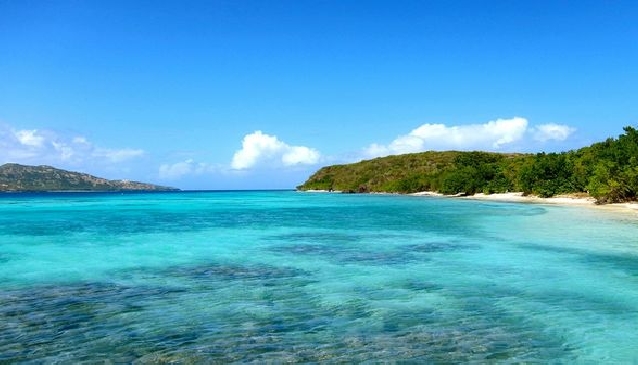 There are many things to do in Puerto Rico, and a must-do is a visit to one of the Caribbean's recently disclosed secrets and a municipality of Puerto Rico, the secluded island of Culebra. Culebra measures 7 miles by 4 miles and has a population of about 2,500, including a mix of locals and expats. It has one main town (Dewey, after Admiral George Dewey, the US naval commander who took possession of the Island for the US in 1898), one post office, one hospital, no traffic lights, a handful of bars and restaurants and the most picturesque beaches in the Caribbean.
Culebra has been gaining popularity with the media and in 2010, its top beaches were recognized as it was named by Tripadvisor as one of the Top 10 Beach & Sun Destinations in the World. In May 2010, Travel + Leisure named Culebra as one of the Best Secret Islands on Earth.
In Culebra, the most famous beach is Flamenco, a two-mile stretch of white, pristine sand. It is the only beach on the island with amenities such as lifeguards, a camp site, showers, bathrooms, a parking area and kiosks that serve local "frituras" (i.e. empanadillas, arepas, fish, etc.) and other savory dishes and beverages. On the northern end you will encounter a beautifully painted World War II tank, which is a reminder of the US Navy's occupancy of Culebra. For some good snorkeling, walk in the opposite direction to the "Muellecito" (little dock).
For a secluded beach with the best snorkeling and diving in Puerto Rico, hike through the dirt trail from the parking lot of Flamenco Beach to Carlos Rosario. This 30-minute trail will lead you up and down hills, through dry and arid terrain to a beautiful beach that is protected by a large reef. Wear comfortable shoes and don't bring a lot of gear; the trek is undoubtedly worth it! Another great snorkeling spot is Playa Punta Soldado, off the southern coast of Culebra. To reach this rocky beach, a 4x4 vehicle is suggested since parts of the road are unpaved. The snorkeling here is a bit deeper and parts of the beach are not protected by barrier reef, so it is not recommended for beginners.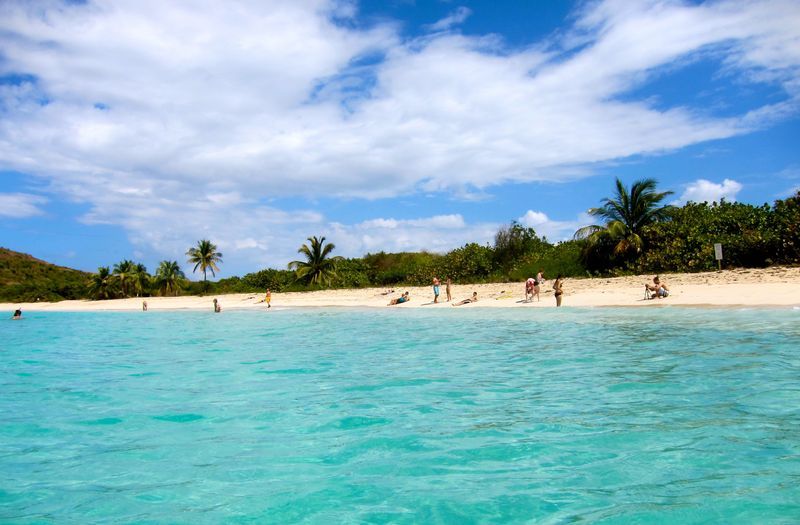 Zoní Beach on the Northeastern Coast of the Island is about a 15-minute drive from Dewey. Some say it is even more scenic than Flamenco, with beautiful white sand, crystal clear water and breathtaking views of Cayo Norte and Culebrita. It does not have any amenities but it is far less populated, making it a perfect alternative for those who want to enjoy a quiet, relaxing day at the beach. To the left there is a large open space where you can play sports or lounge around without any distractions. Between April and June, look out for the leatherback and hawksbill turtle nesting sites. (Since 1983, about one-quarter of Culebra's land mass has been directly under the care of the U.S. Fish & Wildlife Service. Their mission is to work with others to conserve, protect and enhance fish, wildlife and plants and their habitats).
For an off shore excursion, hire a taxi boat and take a trip toCulebrita. This small islet off the coast of Culebra can only be reached by boat, making it an exclusive beach paradise. It has the oldest lighthouse in the Caribbean that can be reached by a dirt trail. The hike is long but along the way you will encounter several cacti and species of birds. The main beach is named Tortuga Bay, for the numerous turtles that feed and nest in the bay. A shorter hike to the North will lead you to Culebrita's famous Jacuzzis. These natural pools invite you to take a seat, sit back and relax.
Wondering what to do in Culebra apart from relaxing on the sands? Even though the island is small, Culebra boasts several restaurants that serve delectable island-fusion cuisine. For a chic dining experience, visit the Club Seaborne Restaurant where French Catalonian Chef Josemaría López prepares Novo-Latin dishes such as snapper filet pionono with cilantro sauce, churassco stuffed with pepper and their famous Seaborne Lobster. This is also the only place on Culebra where you can enjoy a private wine tasting experience.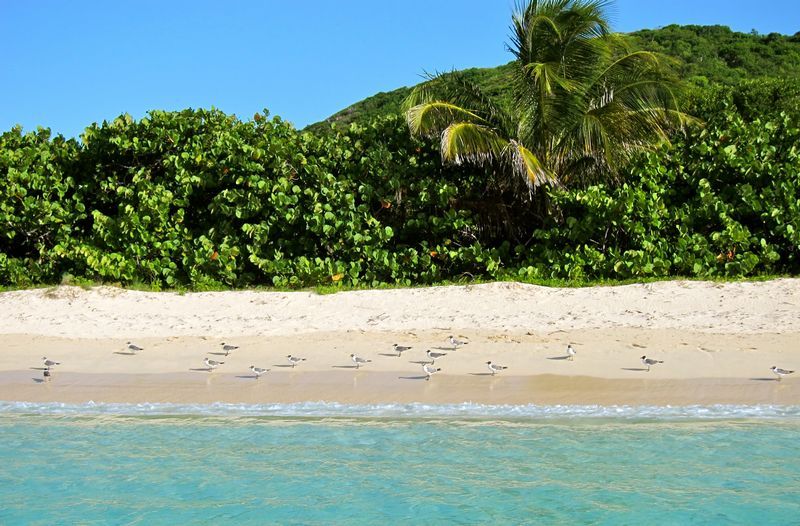 For a fun evening, visit Mamacita's restaurant. Situated on the canal that connects the ocean with Ensenada Honda Bay, Mamacita's allows its customers to come by foot or sea. If you have a small boat or dingy, you can dock it and hop over for some whole lobster, blackened dorado with scampi butter, swordfish with tamarind citrus sauce, among others. For an espresso, draft beer and a variety of cuisines that include Indian, Lebanese, Italian and Asian, check out The Spot owned by Swiss expats Fede and Alicia.
For a good wine and liquor selection, great sandwiches and revamped dinner menu, stop by El Eden. The new Homeless Dog Café offers sushi, vegan options, sandwiches and succulent dessert options. They deliver until 2AM! Now that's impressive in Culebra. Other dining options include Heather's Pizzeria, Zaco's Tacos and Dinghy Dock.
Where to Stay:
Tips: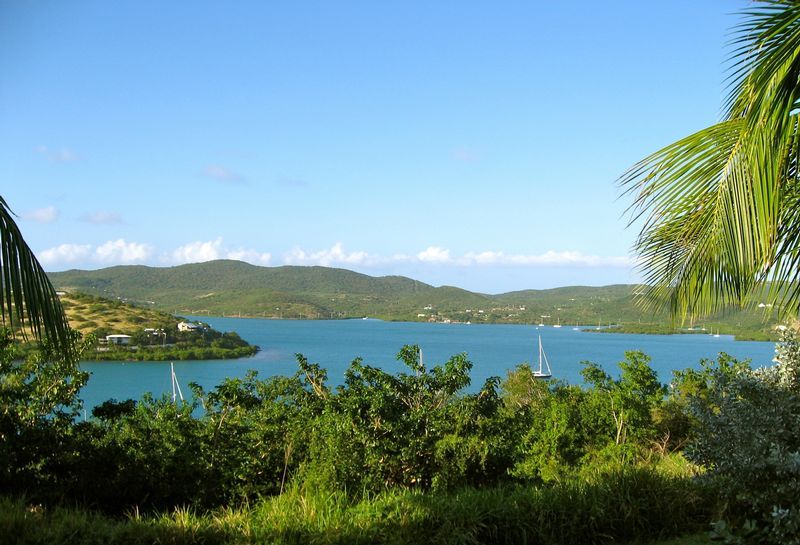 How to Get There:
Passenger Ferry Schedule (7 Days a Week):
Flight Options (via Vieques Air Link and Air Flamenco):
Images: Gustavo Antonetti