Jazz under the Stars in Puerto Rico
Ventana al Jazz draws in the crowds in San Juan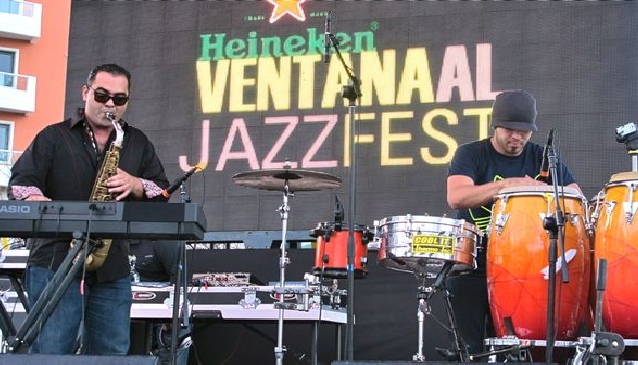 During the last Sunday of every month, sounds of jazz fill the air in the Ventana al Mar in the Condado section of San Juan, Puerto Rico. Located on Ashford Avenue in between La Concha Resort and the new Vanderbilt Hotel, "the window to the sea" is a beachfront, outdoor public space that is host to this, one of the most popular events in Puerto Rico. Tucked in between the beautifully redesigned and cosmopolitan street, this newly renovated space includes a fountain, sculptures and a walkway stretching to the crashing waves of the ocean. It provides a serene getaway from the traveler accommodations, diverse restaurants and high-end retail shops, a place where you can socialize with the locals and dance the night away under the stars.
Ventana al Jazz has hosted guests such as Latin Grammy®nominated trumpeter, Charlie Sepulveda, and most recently the young tenor, Carlos Aponte, who participated in "America's Got Talent." Throughout its duration, the organizers have tried to present artists from different sub genres of jazz, allowing the public to expand their knowledge of and enjoy this great music. One example is the fusion of Brazilian, Latin jazz and flamenco among others.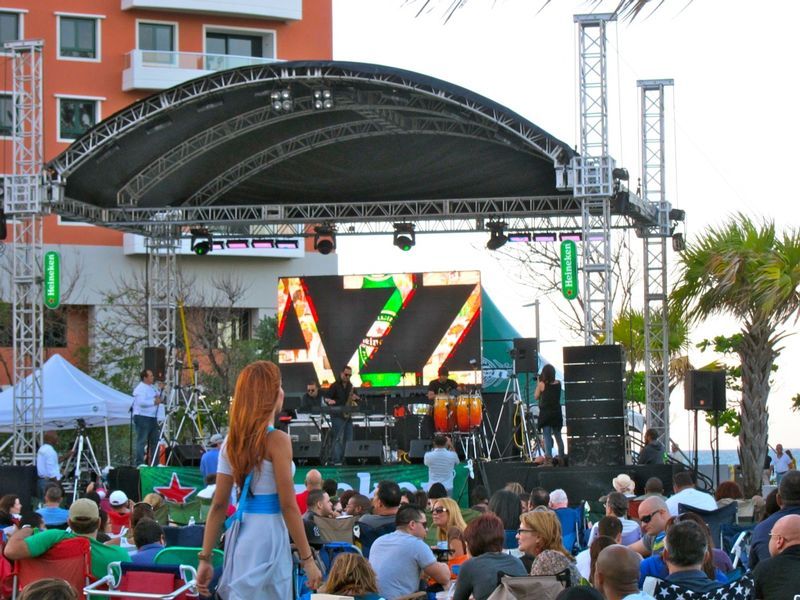 On a recent Sunday, saxophonist, composer and master of sixteen instruments, Edgar Abraham, graced the stage. Edgar is a Grammy®and Emmy®nominated musician and the creator of the unmatched Hyper-Virtuoso technique for the saxophone. The second act included a never before seen fusion at the event.
New York DJ Nicodemus united electronica and jazz with the help of students from the Conservatory of Music of Puerto Rico. Nicodemus was the first DJ to participate in Ventana al Jazz and his integration of funk, African rhythms and reggae with electronica made him the perfect candidate to present this different form of jazz.
It is no wonder that Ventana al Jazz has become a highly anticipated event every month. The entrance is free and guests are encouraged to bring blankets, chairs, snacks and beverages. You can also dine at Italian Restaurant Di Parma located in the Ventana or Di Zucchero Restaurant and Lounge just down the street as well as make purchases from one of the many vendors or pre-order food and drinks from a local supermarket, Supermax. You can make your selections at www.supermax.com until the morning of the event and then pick up your goods at their tent between 4:30 and 6:30PM. There is an additional $10 fee for the service.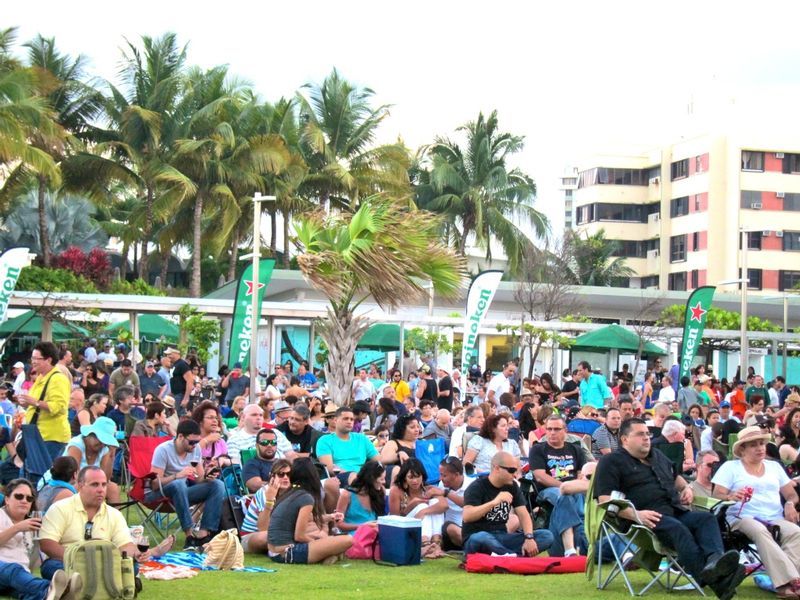 The Ventana al Mar Jazz event begins at 5:00PM but get there early because the traffic and parking become difficult. To avoid the crowd after the event, leave a bit before the last set to ensure a smooth exit from Condado. Of course, if you happen to be staying in the area, you are set!
Upcoming Jazz Events:
Please visit our events page for information on upcoming events in Puerto Rico.