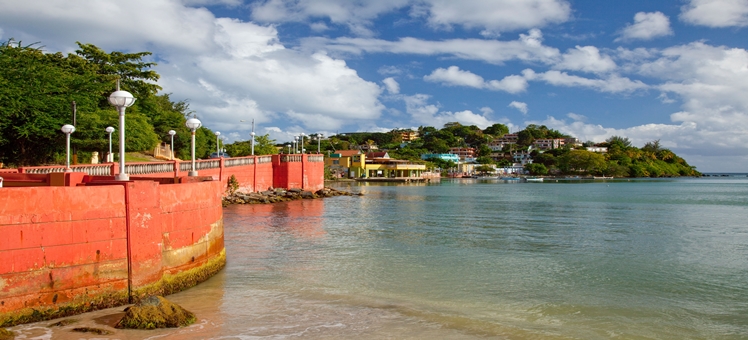 When you travel somewhere as enthralling as Puerto Rico, you're guaranteed to want to purchase some kind of souvenir to remember your trip by. Whether you're looking to bring the exotic taste of the local coffee back home with you, or want to find the ideal gift for the neighbour who looked after you cat, the shops of Puerto Rico offer all that and more.
Souvenir shopping
One of the best tourist areas of Puerto Rico, the old part of San Juan is also a shopaholic's heaven. As one of the premium spots to spend your holiday money, there is a plethora of souvenir shops and jewelry stores. In the old town and Condado you'll find local products like needlework, ceramics and paintings, which can make great gifts.
Local crafts
Puerto Ricans are well known for their crafts and many tourists are often in search of the perfect item to spend their cash on. Most popular are the caretas, papier-mâché masks that are worn at carnivals throughout the year. With menacing horns and spindly fangs, they can be quite frightening. Another popular purchase is Santos, carved religious figurines which date back to the 1500s often in clay, wood or gold. A typical Puerto Rican crafting item which has recently been revived is handmade lace, which is a beautiful, delicate art form and makes a great gift.
Coffee shopping
Puerto Rico is home to some of the best coffees in the world and during your visit is the perfect opportunity to stock up on your home supply. The most popular coffee is the Alto Grande. A favorite of local households since 1839, it has since been dubbed the 'coffee of popes and kings'. Grown in the highest mountains in Puerto Rico is it served in leading hotels and restaurants and if it really tickles your taste buds, it is sold in most grocery stores. More recently there has been a boost of boutique coffee blends, which are well worth a try so there's plenty of choice.
Big shopping centers
If you want all the shops under one roof, the Plaza Las Americas is the Caribbean's mega-mall, governing the Hato Rey district in San Juan. It has over 300 shops within its walls where you can buy anything you could imagine. After a day on your feet, the mall also houses an array of restaurants, a cinema and even a bowling alley to top it all off.
Antiques and boutiques
If you're looking for a one-off item or a luxury buy, then San Juan is teeming with high-end fashion boutique stores and antique thrift shops. With clothing, old photographs, furniture, toys and knick-knacks pouring out of every store you could spend hours perusing the shops and stalls.
Shopping tips
It used to be that there were many local restrictions for opening hours of shops in Puerto Rico. However, these rules have finally been overturned and shops are now free to open any time except between 6am and 11am on Sundays. Most close by 7pm but Old San Juan tends to stay open later when cruise ships are docked in the harbor to provide for the increase in tourists. Grocery stores and pharmacies tend to be open 24 hours.
So, even if you're not the world's best shopper, the endearing craft stalls and historic vintage caverns will be a day trip in themselves, and you'll find yourself spending your holiday fund faster than you can say shopaholic.