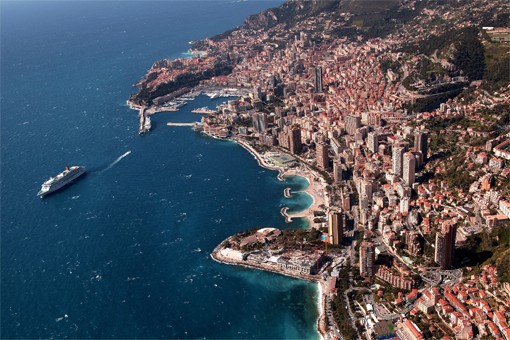 Explore the French Riviera's honey-colored hilltop towns set in olive groves, bustling morning markets and galleries inspired by artists who captured this coastline on canvas. Book a French Riviera hotel by the cobalt-blue Mediterranean where millionaires pose on super yachts.
Get your bearings
Fringing the Mediterranean Sea in south-eastern France, the French Riviera or Côte d'Azur is a 180km ribbon of coastline strung with ochre-hued towns, olive groves and pebbly bays. At its sun-kissed centre, Nice has world-class art galleries, a palm-shaded promenade and upbeat nightlife. Step west to the millionaires' playgrounds of Antibes and Cannes, the fine sandy beaches of St-Raphaël and the bronzed glamour of St Tropez. Heading east from Nice brings you to Monaco famous for Formula 1, Menton known for its juicy lemons and the Italian border.


Coastal highlights
Often the backdrop for Hollywood films, the coastal roads are pure drama, twisting past fragrant orchards, rocky bays and cliffs that plunge down to the glittering Mediterranean. Pick a French Riviera hotel to suit your style. Families build sandcastles and splash in azure waters on Fréjus' palm-fringed bay and St Raphaël's sheltered coves. Skimpy bikinis, champagne cocktails and million-dollar yachts are de rigueur in jet-set playgrounds like St Tropez, Antibes and Monte Carlo. Active types jet-ski in Cannes and windsurf in Almanarre. For fewer crowds, avoid August when French Riviera beaches are jam-packed.


Mediterranean flavours
Home-grown herbs, citrus fruits and Mediterranean seafood land on your plate on holidays in the French Riviera. In Nice, foodies tuck into olive bread, just- right salade niçoise and savoury pissaladière, an onion flan topped with anchovies. Eat bouillabaisse fish stew in Toulon harbour and sharp lemon tart in citrus capital Menton. Michelin-starred restaurants invite splurging in Monaco and Cannes. Rise early to bag the freshest produce from farmers' markets. Along the coast, locals pair regional dishes like garlicky vegetable ratatouille with cold pastis and rosé wines.
Cultural hot spots
The French Riviera's luminosity and dramatic coastline have prompted many an artist's brush. Contemplate Henri Matisse canvases in his stately former home or modernist biblical scenes at the Chagall Biblical Message Museum in Nice. Antibes' fortress-like Château Grimaldi harbours the Picasso Museum, showcasing paintings and sculpture inspired by his stay in 1946. Renoir's dreamy coastal landscapes draw art lovers to Cagnes-sur-Mer. Step into the paintings of famous artists on the Painters of the Côte d'Azur trail. Roman history comes alive at Fréjus' amphitheatre and the ruined city of Cemenelum in Nice. Dress up to hear the philharmonic orchestra play in the opulent 19th-century Nice Opera.


City scene
Nice Old Town's narrow alleys lined with green-shutttered townhouses lead to the palm- flanked Promenade des Anglais, where locals skate and stroll. Slip into the French Riviera's laid-back rhythm in medieval Toulon's outdoor markets and sunny plazas. St-Raphaël and Juan- les-Pins have lively nightlife and alfresco dining. Live the high life shopping St Tropez's designer boutiques, people-watching in Antibes' yacht-filled marina and exploring the tiny principality of Monaco. Cannes is not only about celebrity spotting – saunter along the Old Town's cobbled streets and clamber up to gothic Notre-Dame d'Espérance church for far-reaching views over city and bay.