A Louvre travel guide – the Mona Lisa and much more
TIME : 2016/2/24 9:53:36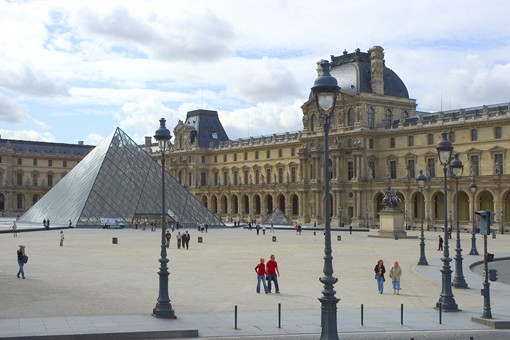 A Louvre holiday is not a shuffle through a stuffy art gallery. The museum displays over 35,000 eclectic works of art, all housed in a sumptuous former palace of the French monarchy, near plenty of top Paris hotels.
Louvre must-sees
No stay at a hotel near the Louvre is complete without seeing the enigmatic smile and wandering eyes of the Mona Lisa. Don't miss Flemish realist Matsys's The Moneylender and His Wife, a depiction of greedy 16th-century traders. Visitors can almost touch the 2,000-year-old classical sculptures of the Venus de Milo and the Borghese Gladiator.


A journey through history
Many of the Louvre's exhibits are steeped in the history and fervour of the French Revolution. Delacroix's Liberty Leading the People is a celebration of French freedom from oppression by the monarchy, the female Liberty brandishing a tricolore. David's The Coronation of Napoleon is a shining, 10m- wide homage to the French emperor.


Relive The Da Vinci Code
In Dan Brown's The Da Vinci Code Robert Langdon enters the Louvre through the giant glass pyramid, walks on to the Grand Gallery and discovers the body of Jacques Saunière. Enthusiasts can retrace these very steps and learn more about the life and work of Leonardo da Vinci on a 90-minute trail designed by the museum. 
For the whole family
Kids can discover their inner Monet at the Louvre's drawing workshops, or discover lions and tigers in the sculpture galleries. Later, if they still have the energy, children can hide amongst the statues in the nearby gardens of the Jardin des Tuileries before returning to their Paris hotel. 


Practical information
Open: every day except for Tuesdays and the public holidays on 1 January, 1 May, 11 November and 25 December. 

Admission: free to all on the first Sunday of every month. 

To beat the queues buy tickets in advance online, by phone or in a number of shops and kiosks around Paris.