Amsterdam photo section is improved
TIME : 2016/2/25 11:12:05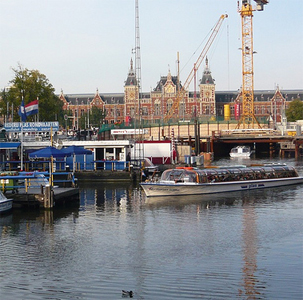 If you've visited this site before, it's possible that you've noticed that Photo Gallery tab near the top right. Up until recently, I haven't had too many photos in that thing, but that has now changed, and I'll be continuing to add new sets regularly.
I have hundreds of new photos to add to the galleries, but as you may know, tagging and categorizing them can take quite a bit of time. So this is an ongoing project, but I do have quite a few interesting sets up now, so if you are interested in such things you might enjoy it.
Some of the new sets of Amsterdam photos you might like are:
Amsterdam canal photos
Amsterdam flower market photos
Centraal Station photos
Waterlooplein Flea Market photos
Dam Square photos
There are other categories, plus a large miscellaneous category, so there's no shortage of images to check out. And as mentioned, I'll be adding new categories and photos every week, including sets of museums and coffeeshops, so stay tuned!