Sailing & Hiking Tour of Sardinia
TIME : 2016/2/25 15:42:45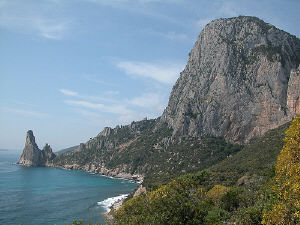 Italy isn't a big country, but most tourists spend their time in a pretty small part of it. To get really off the beaten path in Italy, you may need to get off the mainland and explore the rugged back country on the island of Sardinia. But if touring Sardinia sounds too daunting to do on your own, never fear – there's a week-long tour that will take you through Sardinia, just waiting for you to sign up!
This BootsnAll exclusive sailing and hiking tour in Sardinia will show you the best this Italian island has to offer. From its stunning limestone rock formations to its peaceful beaches, Sardinia is the ideal destination for the adventure traveler who prefers to get to know a place from the ground up! And this tour combines the best ways to tour Sardinia as well – between hiking through Sardinia's natural beauty and seeing the big picture from a 60-foot sailboat, you're in for an experience you'll never forget.
There are two Sardinia hiking and sailing tours scheduled for 2008 (one in June and one in September), but each one will have a maximum of 10 people on it – this isn't some overcrowded cruise ship we're talking about here. This is a truly unique adventure tour, with lots of great trails to hike and some fun optional excursions to choose from as well, including an archaeological tour and a traditional Sardinian barbecue! Find out more about this great Sardinia adventure tour, and sign up today.