Things to do in Malta in the Summer
How to spend a Maltese summer? Lots of sea, sun and night-time fun...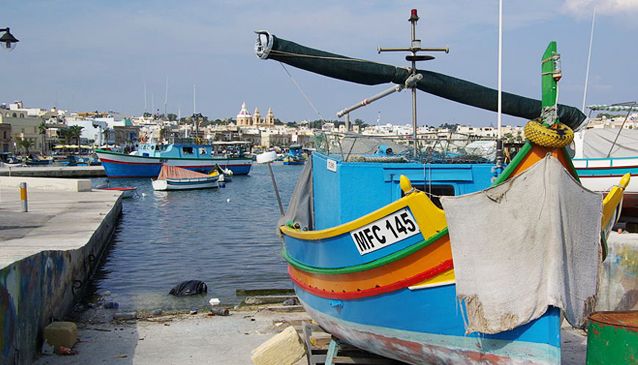 What are those things you just must do when in Malta during the summer months? The heat of the day commands outings by the sea, while night-time is when things are happening and people come alive! While there are certainly lots of things to do in Malta and many sights to enjoy, here's what we would recommend to our friends...
Be a Beach Bum
Forget miles of sand... Malta's beaches are cosy inlets and bays with sands ranging from golden red to creamy white, and waters in varying shades of green, turquoise and blue. We recommend beach-hopping! Most of the sandy beaches are to be found at the north of the island. Our favourites are Golden Bay and Ghajn Tuffieha Bay, two adjacent sunset beaches, Mellieha Bay, with its shallow waters ideal for families, and the cosy Paradise Bay overlooking Gozo. In Gozo, Ramla Bay is renowned for its reddish sand, while San Blas Bay is a smaller, more remote version of it. Malta's rocky beaches are also worth exploring and ideal for snorkelling. We particularly like St Peter's Pool and Ghar Lapsi to the south of the island, two scenic coves with some of the most inviting water imaginable.
Dive Under
With 95 per cent of 87 bathing sites in Malta given top marks when tested for EU standards, the crystal-clear sea surrounding the islands is also ideal for snorkelling and diving. In fact, Six Bays in Malta and Gozo have just been awarded Blue Flag status for their pristine swimming waters and sustainable management. It is thus not surprising that Malta has earned a definite place on the international diving map. With all its diving attractions, from wrecks and artificial reefs to caves, tunnels and underwater cliffs, all overflowing with marine life, diving in Malta promises a unique experience. Diving in Gozo is even more remarkable, with Dwejra ranking amongst the top diving sites anywhere in the Mediterranean. There are a large number of diving centres and schools in Malta and Gozo, most of which run a safe, fun and fully qualified business.
Be Adventurous with Water Sports
There's a load more fun to be had in the invitingly clean sea with its year-round mild water temperatures. Take your pick of water-based leisure and adventure activities, from kayaking to parasailing, from day-cruises to renting a self-drive speedboat....
Take a Trip to the Blue Lagoon
The Blue Lagoon in Comino is perhaps the most stunning spot in the Maltese Islands. Its turquoise waters resemble what you would only really expect to find in a swimming pool, earning it much fame as a favourite film location. Take a day cruise, which will include a tour of Comino's many caves and inlets, and enjoy a full day of swimming, snorkelling, lazing around in the sun or exploring the barren island's little treasures. Bear in mind that there are very limited facilities on the uninhabited island, so take with you all you need!
Experience Al Fresco Dining
After a long, hard day splashing around in the water, enjoy dining under the stars in the warm summer breeze, tasting Maltese and Mediterranean culinary delights in your favourite company. Or perhaps you may prefer international flavours? Whatever your choice, there are several great restaurants in Malta, many of which offer a dining terrace, especially those situated by the sea.
Enjoy the Nightlife
Get ready to make the most of Malta's nightlife scene: it has just been getting better and better! Several international artists perform in Malta throughout the summer, with the Isle of MTV being the largest outdoor, international clubbing event. Paceville is the definite nightlife hotspot while around the entire St Julians area you will find an array of clubs and casinos as well as bars and restaurants. Most of the establishments offer a quality experience, however expect the streets of Paceville and many of its bars to be over-run by younger English language students in the peak summer season. Ask a local where to go…
Experience the Cultural Festivals
A good point to note is that Malta has become a cultural hub in the centre of the Mediterranean, with a summer full of quality events. The Ghanafest Mediterranean Folk Festival brings together Mediterranean music, while the Malta Arts Festival offers over three full weeks of concerts and plays happening on a daily basis, including the world-famous Malta Jazz Festival, an exquisite event to say the least. Local beer and wine companies hold their very own beer and wine festivals with lots of great local entertainers. Many local community councils also organise events to flaunt the unique culture of their particular town or village, for example the Senglea Maritim Festival, which often include re-enactments, performances, exhibitions, local food and drink.
Go to a Village Festa
Perhaps the most unique experience to be had in Malta during the summer is the Traditional Maltese Village Festa. Expect brass band parades, processions carrying life-sized statues of the village patron saint and extravagantly decorated churches and streets, all lit up for the occasion. As if the din of music and chattering villagers was not enough, the church bells ring and fireworks will light the sky with many a bang. Street stalls sell food and traditional sweets, while villagers in their best attire revel at the culmination of year-round preparations for this four-day event. It seems that the louder and most spectacular festa is synonymous with the level of devotion for the respective patron saint. Must be seen to be believed!
Of course there are lots more things to do come summer in Malta... it is not just about splashing about in the water and non-stop entertainment of course - but this IS a big part of it. Indeed, we think Malta is the place to be come summer…