Inbid ta' Malta - Wines of Malta
Malta is ideal for wine production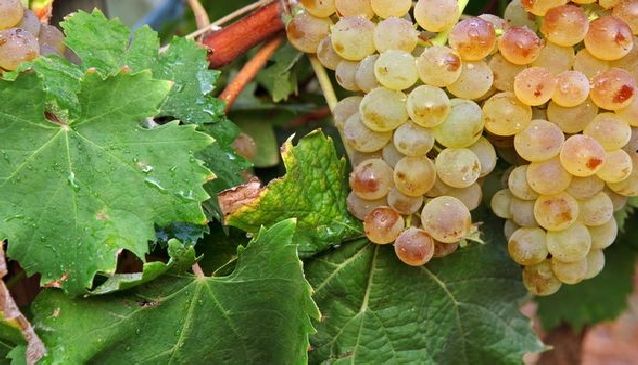 Not many may know that Malta is ideal for wine production and indulgence in this practise in recent years has demonstrated fine results.
Much of the success is due to Malta's fine climate. It generally rains and is cold enough between November and April, when the vine is dormant, and it is dry and warm for the rest of the year, when the vine and grapes are flourishing. The soils are just deep enough and not too rich in nutrients, which is ideal for producing quality grapes, and all this has made visits to vineyards and wine-tasting some of the top things to do in Malta.
We have spoken with Johnny Fenech, Wine Advisor for Camilleri Wines, who gave us an insight about wine-making in Malta. Camilleri Wines, although one of the youngest Maltese wineries, has achieved a number of firsts, such as the introduction of the Vermentino, Viognier and Tempranillo grape varieties to Malta, and the bottling of quality wines with screw caps to keep the consistency and freshness of wines meant for young consumption.
How has wine culture in Malta developed over recent years?
In recent years, Malta has experienced a wine boom due to increased local produce and importation, with wine bars sprouting in every town and village. This has provided a spur for even the common man to become a wine enthusiast and experiment with different wines from Malta and abroad and wine has become an integral part of Maltese culture.
Which are the Maltese grape varieties?
There are around thirty grapes which are permitted to be cultivated in Malta and Gozo but only two of them are indigenous and unique to Malta, namely the Gellewza and the Girgentina grapes.
Who generally grows local grapes, the wine company itself, or are they purchased from local farmers?
In the past, grapes were obtained from local farmers, but in the last decade the major wineries have developed a number of vineyards so nowadays it is a combination of both. Meanwhile, wine producers offer the technical support of a qualified viticulturist to all the grape growers contracted with them.
What are the distinct characteristics of Maltese wines?
Maltese wines come in a range from dry and crisp white wines to full-bodied reds, which will evolve in personality as the vines age. The Maltese took seriously the art of wine-making just fifteen years ago which means that most of the vineyards are less than fifteen years old and therefore the best is yet to come as the vines mature.
What do the I.G.T. and D.O.K. labels mean?
I.G.T. stands for Indikazzjoni Gografika Tipika, which guarantees quality Maltese wines, while D.O.K. stands for Denominazzjoni Ta' Origini Kontrolata, which is the highest quality level for Maltese wines and requires more attention to detail than I.G.T. These form part of a European legislation which was implemented in Malta in 2007.
What makes wines qualify for the I.G.T. and D.O.K. labels?
The wines need to satisfy a number of criteria, for example, that they are made exclusively from grapes grown in Malta. Other controls include the amount of grapes harvested per vine, the level of natural sugar present in the grapes which will turn into alcohol during fermentation, and also that no artificial flavours are added. The wines are sent to a laboratory in Siena (Italy) to test their authenticity and they are also tasted by a professional panel of wine experts to judge the tipicity of wines of that particular grape and style.
Is there an export industry of Maltese wines?
Minor volumes are currently being exported to the United States and China, but hopefully this will increase to a substantial export industry to see many more Maltese quality wines exported consistently to a larger number of countries.
Camilleri Wines offers a rich choice of remarkable and unique wines. We particularly like the Palatino range and highly recommend you taste for yourself at the Master Cellars outlet in Naxxar, which offers a custom-made tasting area. Prior booking is recommended.
We also feel sure you will find it hard to beat the experience of enjoying a local wine over a cheese platter at one of Malta's characteristic wine bars traditionally set in converted farmhouses in old towns and villages, such as at Ta' Marku, also in Naxxar, and Del Borgo in the beautiful old city of Birgu.
And if you wish to learn more about local wine-making next time you are in Malta, take a Wine Cellar Tour offered by Marsovin, another major local wine producer. The tour takes you to the winery's cellars, where you can see original artefacts, and includes some history of wine-making in Malta as well as explaining the process by which the locally grown grapes are pressed, fermented and eventually transformed into wine.
Whilst if you happen to be in Gozo, consider a wine-tasting tour at Ta' Mena Agritourism Estate, which also offers several other activities related to traditional local food and drink.